Lower Langa
Aurelio
Settimo
Wine Producer in La Morra
Business Hours
From Monday to Friday
10:00 → 12:00
15:00 → 17:00
Closing Day
Saturday, Sunday and public holidays
Holidays
24th of December — 6th of January
2 weeks in August
Driving down from La Morra towards Alba, the road bearing right leads to Frazione Annunziata.
Just before the square on which the former San Martino di Marcenasco Benedictine Abbey stands, lies a white house.
This is Azienda Aurelio Settimo's home.
The gravel road leads around the building into the estate vineyards: 5.67 hectares (14 acres) growing Nebbiolo, and 0.97 hectares planted with Dolcetto.
The Wines
Aurelio Settimo produces only traditional red wines.
The grapes used are exclusively self-grown and are located around the property.
The work done in the cellar still follows the ancient methods today: the temperature of the rooms is kept constant by heating in the winter and cooling in the summer.
Macerations require different times depending on the types of wine: Barolo remains in contact with the skins for 15, 20 days, while Dolcetto and Nebbiolo do not exceed 10 days.
Aging also varies: the large oak barrels are used for the aging of Barolo and the steel and vitrified cement tanks accommodate Nebbiolo and Dolcetto, the "finished" wines.
Produced Wines
Barolo DOCG, Barolo DOCG Rocche dell'Annunziata, Langhe Nebbiolo DOC, Dolcetto d'Alba DOC
Vineyards Extension
6.64 Ha
Vineyards Location
Annunziata, La Morra
Agricultural Method
Traditional
Visits & Tastings
During the visit you can learn about the history of the company and visit the production premises.
The owners will show you the particularities of the environments in which the wine is produced. You will find that temperature plays an essential role in the evolution of grapes into wine.
You will then notice the heights of the ceilings and you will be explained why the cellar was built with a depth of three meters underground in the hill of San Martino.
Once you've visited the wine-making premises, you'll proceed towards the aging room with its large French oak barrels. This is where the guided wine tasting will also be held.
Tasting Price
Starting at 15€
Vineyards
The vines range in age between 18 and 46 years.
The traditional Guyot vine-training system is used, with a planting density of 4,500-5,000 vines per hectare.
Rocche dell'Annunziata
Nebbiolo is the variety from which Barolo wine is produced, and 3.42 hectares of the estate's nebbiolo lie facing south – southwest on what is considered to be one of the area's very finest crus: the celebrated Rocche dell'Annunziata.
Here the vineyards looking out over the Torriglione hamlet – in the shelter of a "hollow" lying between the hills of San Martino and Cerequio-Brunate – are kissed by the sun from early morning till late in the afternoon.
The rich, clayey–calcareous soil of the Rocche dell'Annunziata combined with an altitude of 270m a.s.l. allows us to produce a Barolo which is full of body, yet soft and very fragrant.
A standard Barolo DOCG is also produced from the remaining 2.25 hectares of Nebbiolo, planted on slopes facing southeast.
Kg of grapes per he
8,000 kg / he - Barolo DOCG, Barolo DOCG Rocche dell'Annunziata and Langhe Nebbiolo DOC
9,000 kg / he - Dolcetto d'Alba DOC
Prices & Services
Tours and tastings
Prices
Visit to the winery + tasting → starting from € 15 per person
Aurelio Settimo, Frazione Annunziata, La Morra, CN, Italia
Discover ↝

Unnamed Road, 12064 La Morra CN, Italia
Discover ↝


Via Camillo Benso Conte di Cavour, 19, 12060 Castiglione Falletto CN, Italia
Discover ↝




Aurelio
Settimo
Wine Producer in La Morra
Aurelio
Settimo
Wine Producer in La Morra
For information and reservations fill out the following form, you will be contacted as soon as possible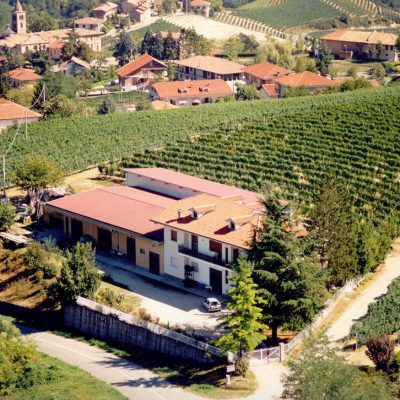 Business Hours
From Monday to Friday
10:00 → 12:00
15:00 → 17:00
Closing Day
Saturday, Sunday and public holidays
Holidays
24th of December — 6th of January
2 weeks in August