The Alba Truffle Fair, this year in its 93rd edition, is an opportunity to discover the many riches of the area.
In addition to the kermesse's extensive program of events, the hills of the Langhe, Roero and Monferrato come alive with a series of events and activities spanning culture, gastronomy, art, music and tradition.
We've done a bit of research and selection for you: here's a rundown of what to expect in the area including, eats, tastings, walks, entertainment and more.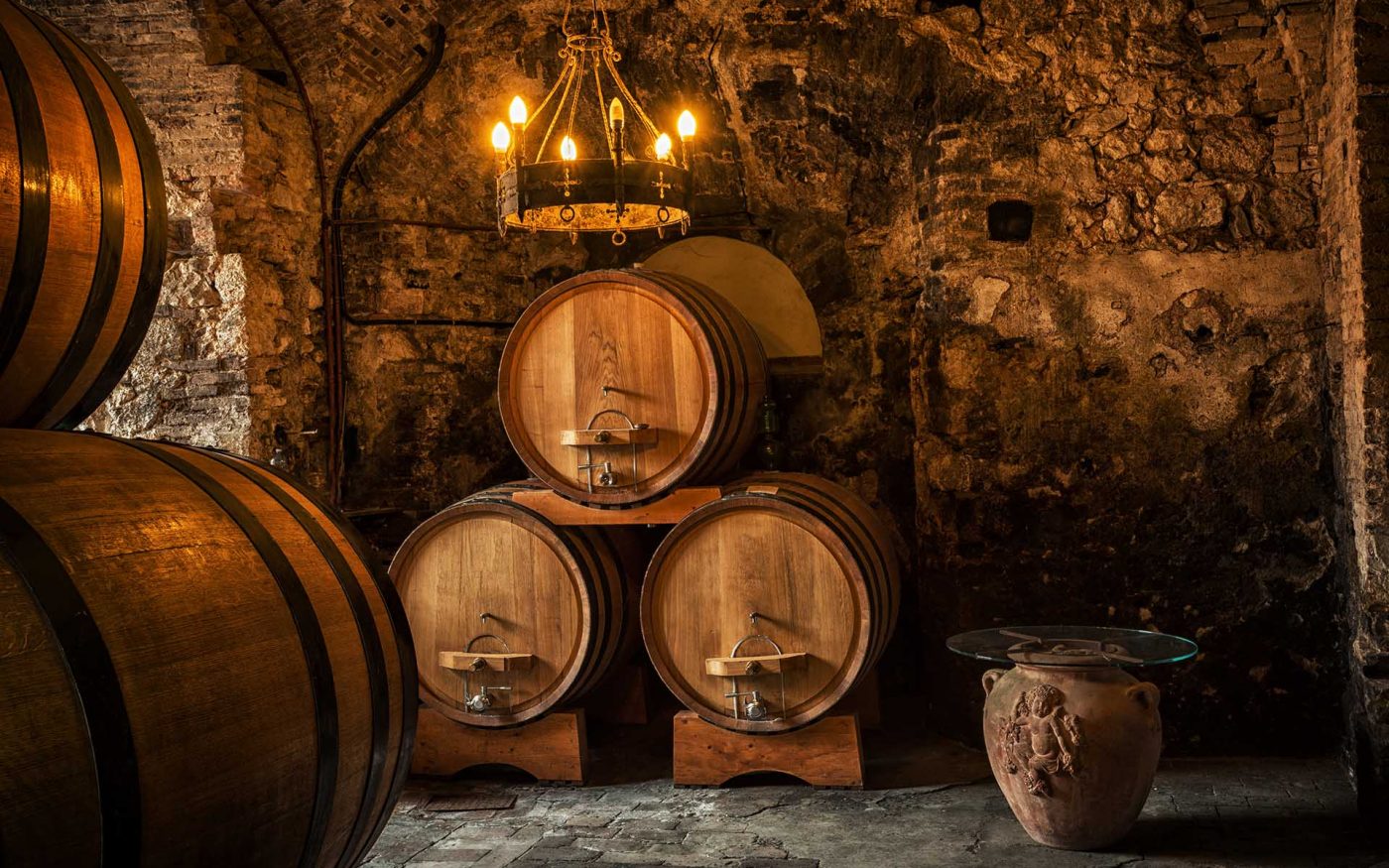 Wineries open their doors
Every weekend from October 7 to December 3
Ti aspettano diverse tipologie di degustazione, da quelle semplici con grissini, salumi e formaggi locali agli abbinamenti più elaborati
The small, large wineries of the Langhe, Roero and Monferrato open their doors to visitors, giving them a unique and engaging sensory experience to discover authentic stories and the secrets that make this world so fascinating.
Different types of tastings await you, from simple ones with breadsticks, cold cuts and local cheeses to more elaborate pairings.
Find out about all the wineries you can visit here.
Autumn variations: from the hills of great reds to those of Alta Langa
Sunday, October 8
A beautiful walk organized by Terrealte immersed in the autumn atmosphere, among excitement and great wines on the hills of the most emblazoned wines of Langa to those of Alta Langa.
A hike starting from Treiso, through the territory of the prized MgAs (Additional Geographical Mentions), on a ridge trail leading to the Alta Langa.
The most interesting part is the snack at a family winery: in a magical place, 4 typical local wines will be tasted, accompanied by sweet and savory delicacies.
Recommended for those who like romantic atmospheres, picturesque landscapes in nature and good wine!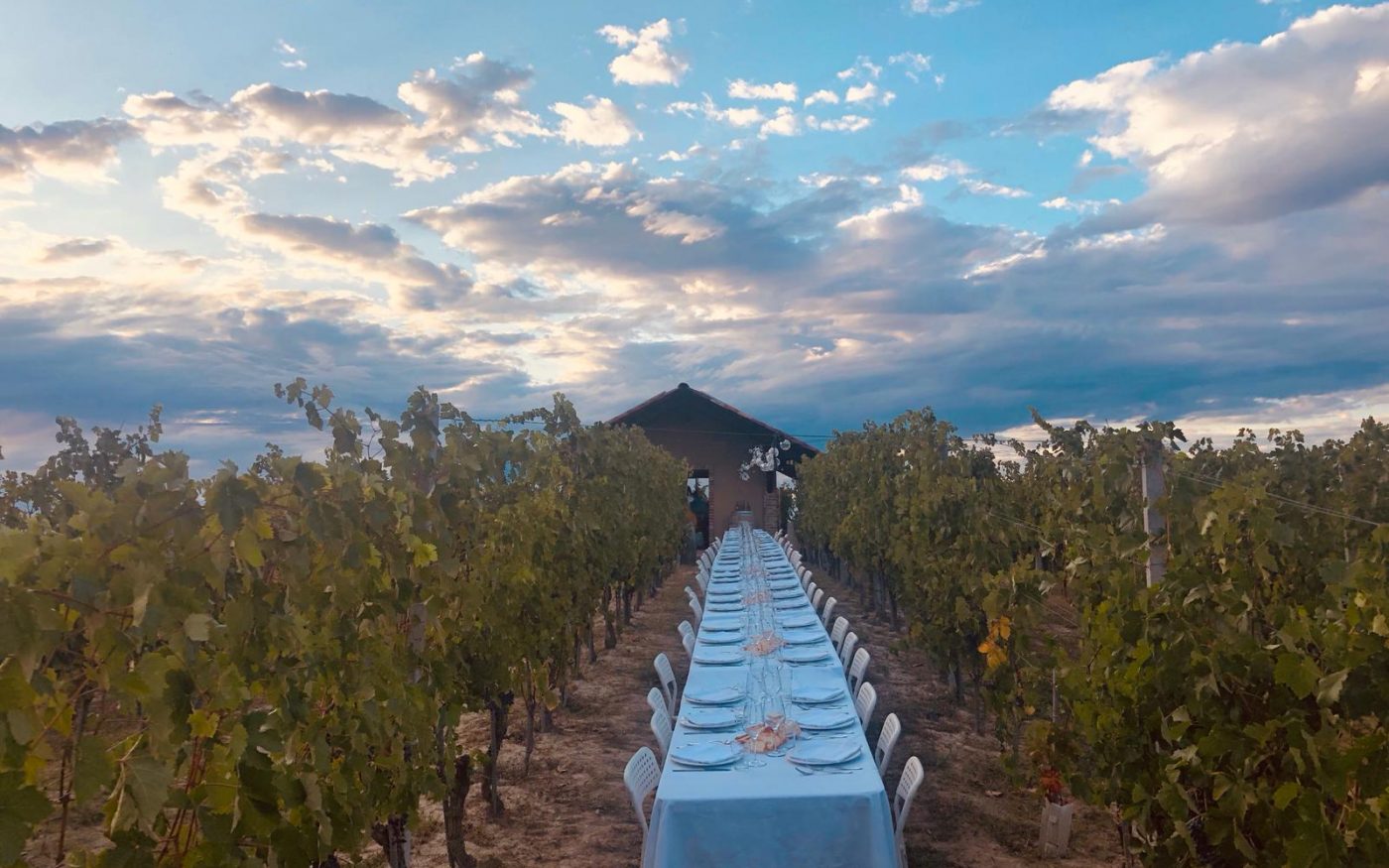 Lunch in the vineyard at Luigi Drocco's
Saturday, October 8 and 22
The Luigi Drocco winery in Alba offers a wonderful food and wine experience to taste local products, learn about the wine and its producer and visit the winery.
Se vuoi regalarti una giornata speciale tra i filari in coppia o per una semplice uscita con gli amici, questa potrebbe essere l'occasione da non perdere
A selection of three typical Langhe appetizers awaits you, followed by two peasant first courses, a traditional main course with a side dish, and a chef-created dessert.
If you want to treat yourself to a special day among the rows as a couple or for a simple outing with friends, this might be the opportunity you don't want to miss.
Two appointments are scheduled: Saturday, October 8, and Saturday, October 22.
Feast of bagna caoda
Sunday, October 8
The Bagna Caöda Festival in Faule is traditionally held on the second weekend of October each year.
Handicrafts market, exhibitions, children's saddle christening and special equestrian show to end with a dancing evening in the company of the Luca Panama orchestra.
And of course, lunch and dinner with bagna caoda, a typical hot and flavorful condiment of garlic, anchovies and oil, served with vegetables and bread for a convivial and flavorful dining experience.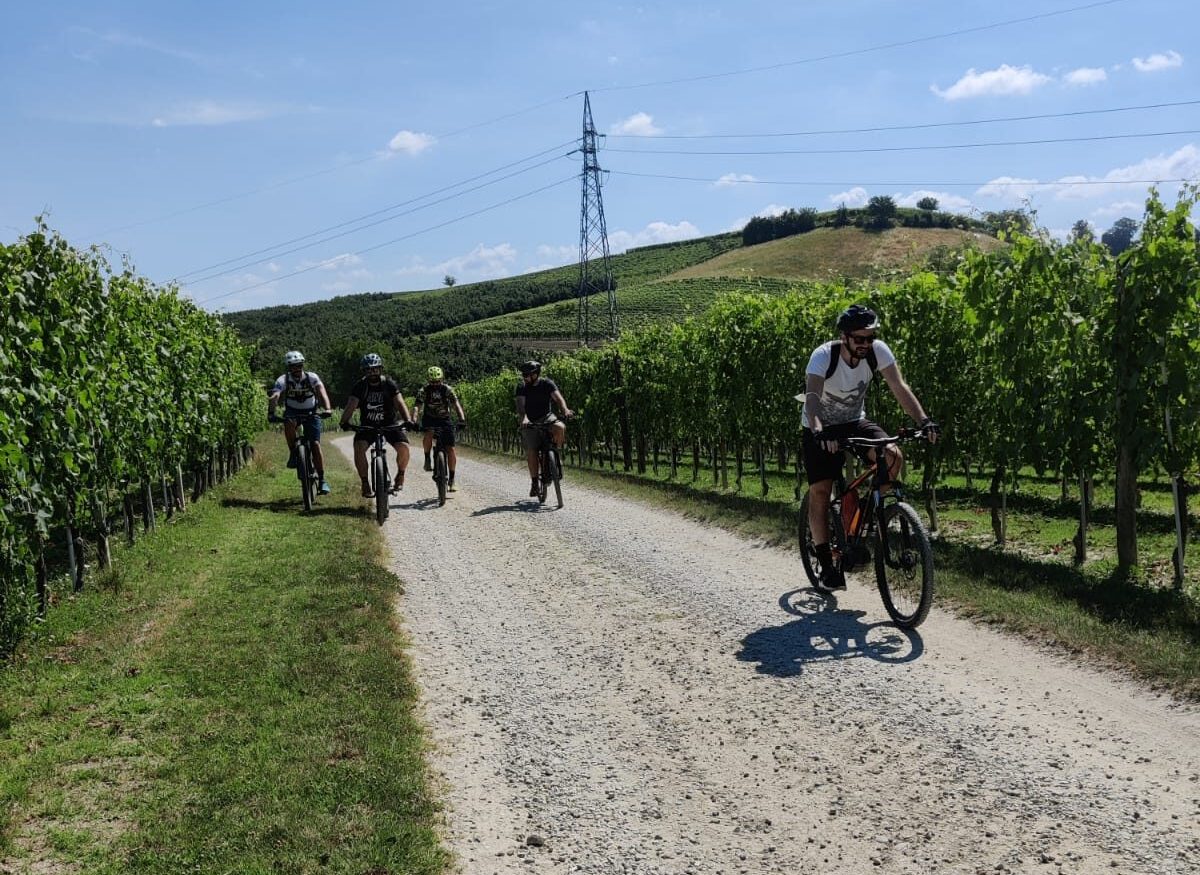 E-Bike on the romantic road
Saturday, October 14
An extraordinary E-bike tour through the gates of the Langa, a scenic journey will touch the areas of Neive and Treiso, pearls of the Romantic Road in the heart of the Moscato and Barbaresco lands.
È inclusa una pausa pranzo con aperitivo, e il percorso, privo di difficoltà tecniche particolari, si snoderà principalmente su strade asfaltate secondarie o sterrate
The group will have the opportunity to explore the striking Pastel Vineyard and the colorful Beata Vergine del Carmine Church in Coazzolo, a masterpiece of David Tremlett.
An aperitif lunch break is included, and the route, with no special technical difficulties, will be mainly on secondary paved or dirt roads.
Registration open until October 6. Find out how to participate.
Sensory tasting at Diego Morra's
Saturday, October 21
A special rendezvous for an exclusive multi-sensory tasting experience where music, food and wine are in perfect harmony.
The proposed tasting includes five glasses of wine, including a Barolo DOCG, five particular and creative finger foods to go with the different wines, and of course breadsticks, and hazelnuts produced by the winery.
There will be no shortage of live music, which will envelop those present in melodies and rhythms expertly paired with food and wine delicacies.
Learn more about the event.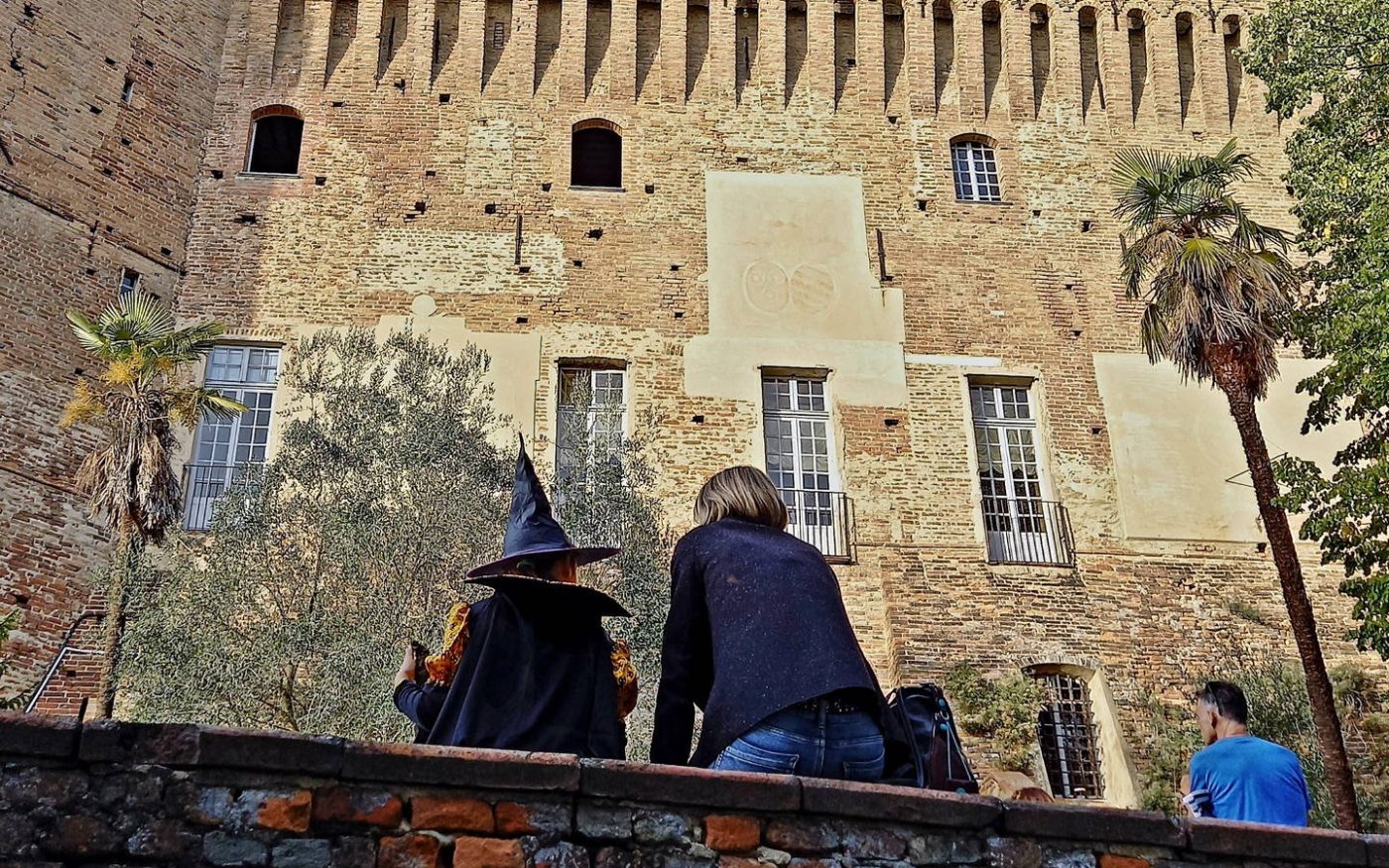 Night at the castle for Halloween
Tuesday, October 31
Departing every hour from 6 p.m., the castle will be open for classic guided tours of the interior of the manor house, one of the most impressive and best-preserved medieval buildings in Piedmont.
È inclusa una pausa pranzo con aperitivo, e il percorso, privo di difficoltà tecniche particolari, si snoderà principalmente su strade asfaltate secondarie o sterrate
All participants will be given a special map, a game kit to help the guide find some hidden items in the castle, and on the finale a sweet surprise to all children!
Unmissable date for the whole family, discovering a fascinating and mysterious place, with that hint of thrill that can't be missed on Halloween!
Find out the details and how to participate.
Demarie: Wine & truffle dinner
Saturday, October 21 and Saturday, October 28
The Demarie winery in Vezza d'Alba offers an exclusive event dedicated to lovers of good food and authentic flavors.
Guests will have the privilege of tasting a refined and sophisticated menu, carefully prepared by chef Luca Pozzan, that celebrates the marriage of the company's delicious truffles and wines.
The menu includes two appetizers, two first courses, two main courses paired with black truffles, and a hazelnut cake for dessert. For those who wish, it is possible to reserve white truffle with an extra charge according to market prices.
It is possible to make reservations for the special dinner with Chef Pozzan at Demarie on Saturday, Oct. 21 and Saturday, Oct. 28.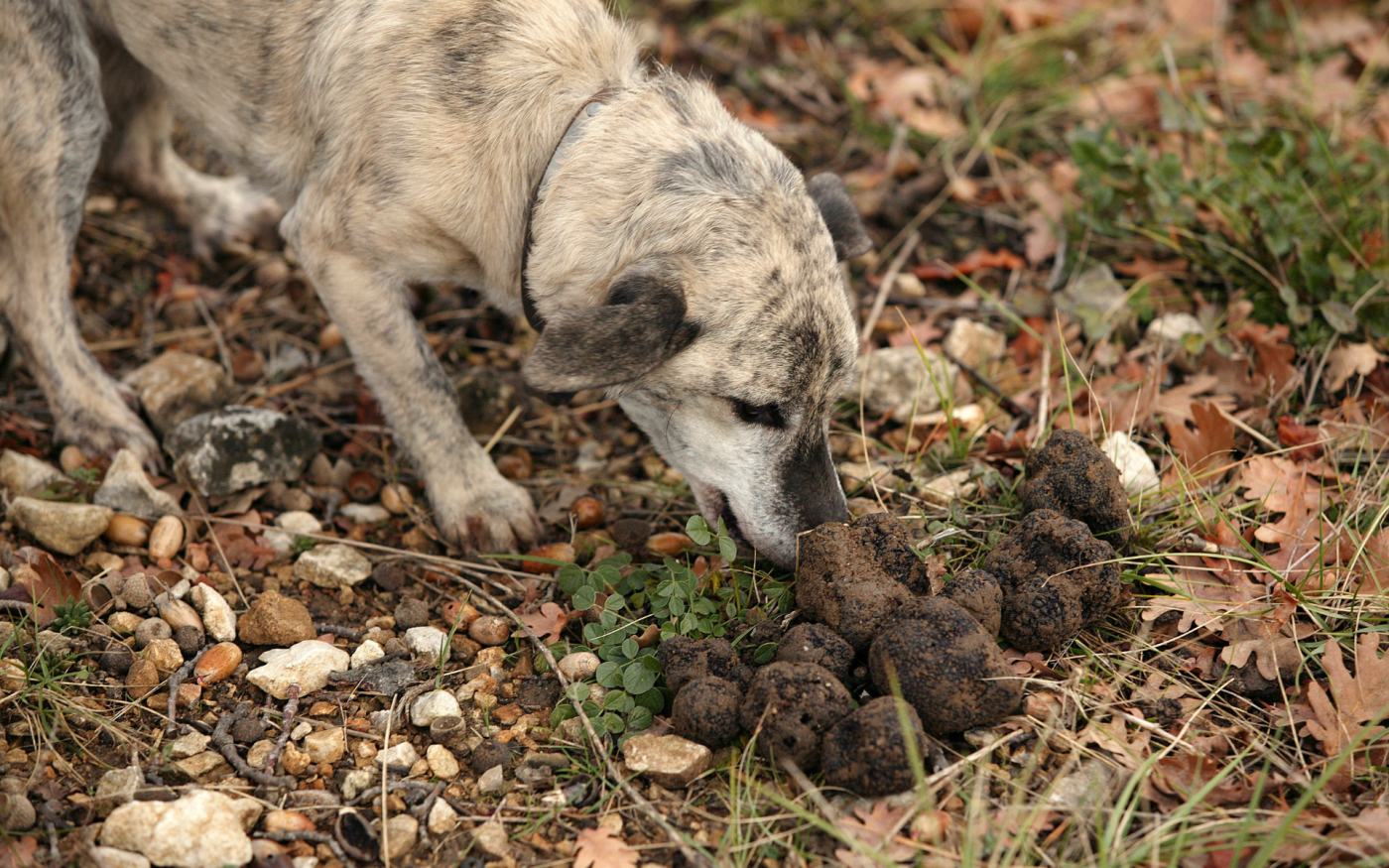 Truffle search with tabui
Sunday, November 5
La Luna di Dori offers compelling educational truffle hunting experiences in the towns of Treiso or Alba where participants will have the opportunity to immerse themselves in nature and learn the art of truffle hunting with the help of experts and their truffle dogs, tabui.
At the end of the research, there will be a food and wine stop, a merenda sinoira, enhanced by typical Piedmontese snacks and local wine.
It didn't end there
The calendar of events during the Fair is constantly updated, here you can find all the events and the best proposals of the area at its peak time of the year and at the height of the tourist boom.