The people who know the different types of Italian wine are mainly two:
professionial sommeliers
Italian wine lovers
For those who do not fall into either of these two categories, it could be embarrassing when, for example, they take a bottle of wine to their friend's as a gift thinking it's a good bottle of Italian wine, only to end up being told that it's just "cheap and commercial sweetened water".
Is Champagne produced in Italy?
Well, no not really! But we do produce excellent quality spumante. Many of which are at the same level as Champagne, but at much more affordable prices.
What does Spumante mean in Italian?
The word Spumante simply indicates a "sparkling wine". Spumante does not identify the level of sweetness or the type of grapes used. There are mainly five Italian sparkling wines among the best known: Prosecco, Lambrusco, Franciacorta, Asti Spumante and Alta Langa.
Let's get to know them a bit better.
Prosecco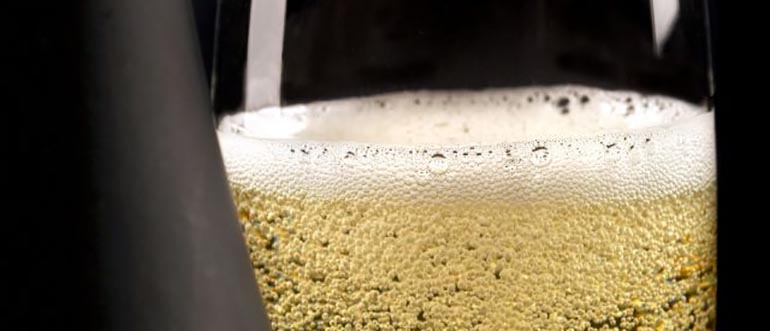 Aromatic, fruity, bubbly, perfect for parties. Prosecco is a white DOC (Controlled Designation of Origin) wine, produced in Veneto and Friuli-Venezia Giulia.
The main grape used for the production of this sparkling wine is the glera, whose grapes must constitute at least 85% of the total amount.
This wine is consumed young and fresh so it is advisable to look for the most recent harvest.
It is a wine with a straw yellow color, a refined fragrance and has a peach taste with hints of vanilla. Its flavor is dry, slightly sweeter than traditional Champagne.
The rosé variety is made by adding a touch of Pinot Noir which gives it a peach and strawberry aroma. On the hills around Conegliano, there's an important sub-region called Valdobbiadene, which is considered to be the area that provides the best grapes for producing this wine. Many wines produced in this area can age without problems in the cellar.
The classic method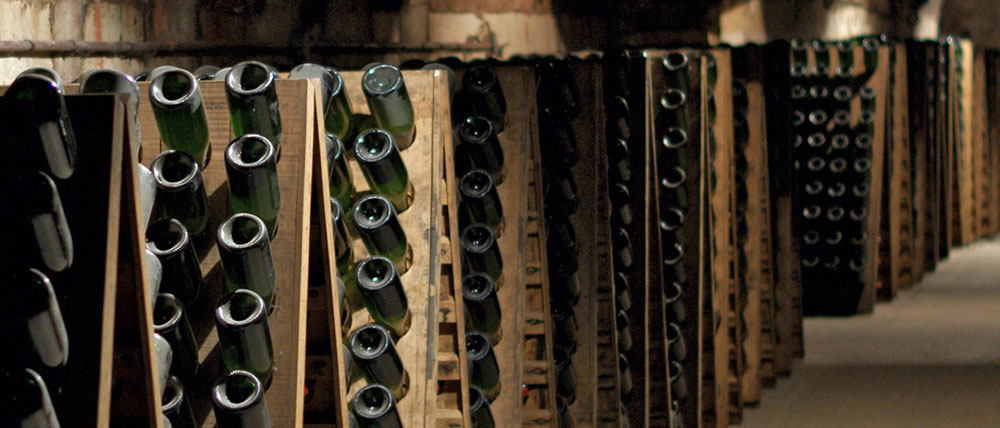 The classic method, considered the best technique for the production of sparkling wine, corresponds to Champagne's champenoise method.
Wines produced using this system are quite similar to traditional Champagne or Cava. Get ready to taste creamy bubbles and nuanced flavors of brioche and lemon zest.
These wines have more body than those produced in the region of  Champagne by virtue of the Italian climate which is warmer than the French region's climate.
Surprisingly, many producers that apply the classic method use the same quality of grapes used to make Champagne, including Chardonnay and Pinot Noir.
Today you can find many wines produced using this technique that can easily be compared to the more famous French brands: Franciacorta DOCG produced in Lombardy with Chardonnay, Pinot Blanc and Pinot Noir; Berlucchi and Ca 'del Bosco are renowned producers in this region.
The Oltrepo Pavese Metodo Classico DOCG, a sparkling wine produced in the province of Pavia, Trento DOC close to the Alto Adige region, at the foot of the Alps, is famous for the Chardonnay and the Pinot Noir. The Ferrari sparkling wine is an excellent example.
Lambrusco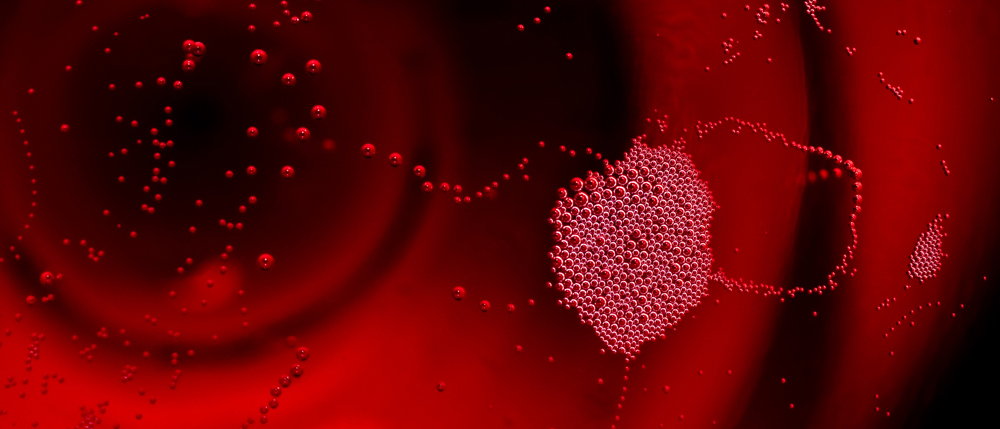 Lambrusco is a red wine produced in Emilia Romagna. For a long time, this product was a sparkling and frothy wine in vogue at university parties! Today, however, it is produced using the Charmat method. A Lambrusco that is dry with flavors of fresh yeast and a finale that's bitter, almost similar to beer and made to be drunk when it's still young. Some excellent Lambrusco producers are: Cleto Chiarli, Lini and Ca 'De' Medici.
Asti Spumante DOCG
Straight from the Moscato grapes, this wine is sparkling and aromatic.
The Asti Spumante is produced exclusively from Moscato grapes, which is why it is one of the sweeter sparkling wines produced in Italy.
Its frothy bubbles and pear, honeysuckle and white peach aroma are a perfect match with sweets and white chocolate.
Contrary to what many sweet wine lovers may think, it has never been considered a high quality wine unlike the Moscato d'Asti DOCG whose lively bubbles are quite popular in the US market.
Alta Langa DOCG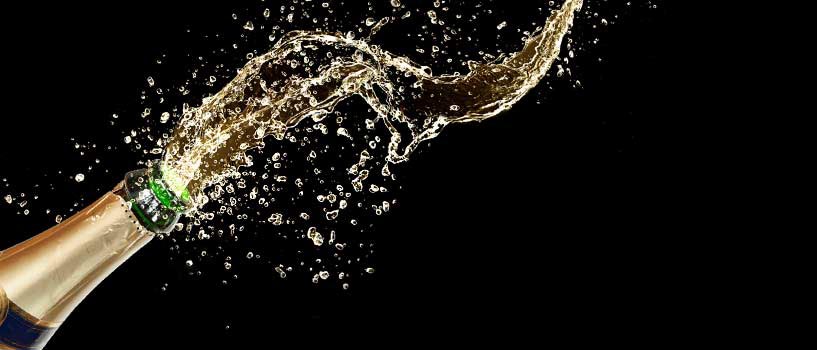 White or Rosé – this Brut is a craft vintage (but you can also find Pas dosé and Extra dry) of great prestige; about 350 thousand bottles are produced from just over six thousand tons of Pinot Noir and Chardonnay grapes harvested by hand and pressed whole.
Other unique Italian sparkling wines
Bracchetto d'Acqui: is a red wine from Piedmont that can be drunk either still or sparkling.
In Liguria the producer Bisson matures his exquisite sparkling wine bottles on the seabed, 60 meters deep. In Friuli you can find numerous Spumanti from the Eastern Hills made from Chardonnay, Pinot Noir, Pinot Blanc and Friulano.
You can expect fresh and fruity flavors from this wine. In Sicily too there are numerous producers of sparkling wines, except for Donnafugata which produces a high quality wine – Classic Method Brut with Chardonnay and Pinot Noir.
In Puglia, in the Lizzano area there are many Wineries that produce excellent wines, using Chardonnay and Trebbiano grapes; wines with a strong and fruity flavor.
Common words

regarding

 the Spumante on 

Italian

wine labels
Extra-Brut: 0-6 gr./

liter of

residual sugar

Brut: 0-12 gr./

liter of

residual sugar

Secco: like the Brut
Extra-Dry: 12-17 gr./

liter of

residual sugar

Semi-Secco: like the Extra-Dry
Amabile / Dolce: denotes a sweet spumante
Other terms to describe an Italian sparkling wine :
d'Acqui: derives from the name of the town of Acqui Terme, which is located on the border between Asti and Alessandria in Piedmont.
d'Asti: derives from the name of a small region in Piedmont, best known for its Moscato and Barbera wines. Asti Spumante is a sweet spumante wine from this area.