Ristorante Argaj, via Alba Monforte 144, 12060 Castiglione Falletto (CN), •
Book a Table
• Tel: +39 0173 62882 • Fax:-
After the closure of the Center Inn, Andrea and Valentina open a new chapter: The Argaj Restaurant, still located in Castiglione Falletto.
"The Argaj is your satisfaction after eating a good dish, and it's our pleasure to see you sated and happy."
The sign represents the feeling of happiness one has after eating a healthy and authentic meal: a smiling mouth with two full cheeks!
The dining room
This is where the atmosphere is created! Tables, chairs, furniture, dishes, cutlery, glasses, ... everything has been chosen with great care to create a personal and elegant ambient, yet not too formal.
Even the extravagant designs on the walls have a specific meaning: they're a stylized reproduction of the plots of land on the Castiglione Falletto hill. If you look at them closely, you'll see fields, vineyards and the woods surrounding the restaurant.
During the warm months a few tables are placed out on the panoramic terrace overlooking the Langhe. For special occasions, parties, groups, or for those looking for a more secluded space, you can opt to dine in the restaurant's cellar, among the numerous bottles of wine waiting silently to be uncorked.
The cuisine
Chef Andrea has gained a vast experience over the years and now prepares traditional dishes made with great attention to health. His aim is to delight the palate and satisfy the appetite, leaving a pleasant feeling of lightness after a meal.
The Argaj restaurant offers you the opportunity to get to know the territory by tasting a little bit of it. The dishes are closely linked to tradition and local products. Of course there are also modern dishes dedicated to those who know the Langhe well, created after rediscovering ingredients and products that had almost been forgotten, like the Zizzona or the Gray Rabbit from Carmagnola.
The menu
Classic dishes for those who want to taste the Langhe tradition, but also some new dishes to whet the appetite of those who know the Piedmont cuisine well. Simple dishes with few ingredients, but great quality: the meat is Coalvi certified, the organic flours are milled at the Mulino Sobrino in La Morra, the fruits and vegetables are chosen by the chef himself who goes to the market daily and the Hazelnuts are strictly IGP certified.
"Because at Argaj, that feeling of happiness after a nice meal, is simply... eating well, eating healthy, with curiosity and awareness."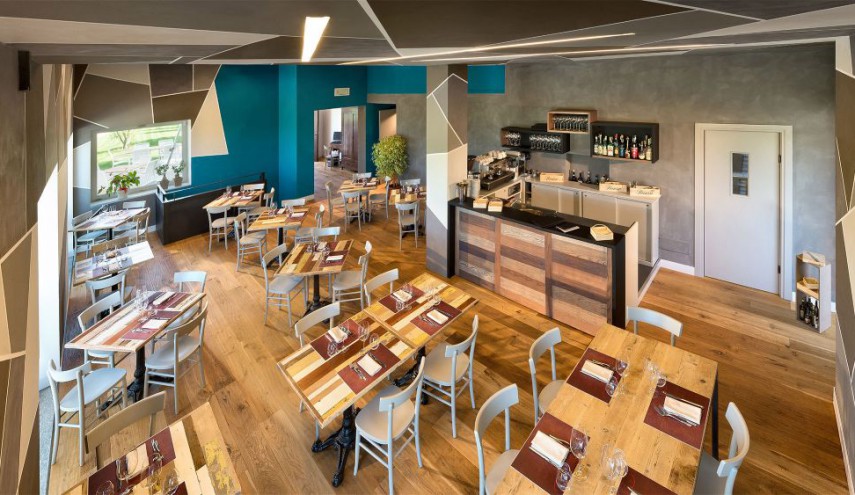 Information
Business Hours: 12.00 - 14.30 / 19.30 - 21-30
Closing Day: Wednesday evening and Thursday all day
Holidays: tutto febbraio e 10 giorni in estate
Email | Website
Tel: +39 0173 62882
Fax: -
Restaurant
N Covers: 40
Veg Menu: Upon Request
Celiac Menu: Yes
Tasting Menu: 35,00 €
Glass of wine: 3,00 €
Services
Accessible
 
Animal
Friendly
Terrace
 
Pagamenti