In 1766 the cooking treatise entitled "The Piedmontese Cook Perfected in Paris" a true vademecum for Piedmontese cuisine was first given to the press.
In the text, written by an anonymous cook, recipes and procedures learned in the French capital are adjusted to be adapted to the taste of his homeland and especially to Piedmontese raw materials.
The cuisine of this region of ours thus has eclectic origins, the result of its border character with France and the nerve endings of the past composed of Savoy high nobility and rural culture.
Let us discover together one of the recipes that perfectly sums up what is written above, that of batsoà, a dish already known in the 19th century and a great classic of the Carnival period.
Process
Carefully scrape the pig's trotters and wash them. Place them in a pot with water, vinegar, onion, carrot, garlic, and rosemary; bring to a boil and continue cooking for about three hours.
Check the firmness of the trotters with a fork: cooked just right, remove them from the pot and let them cool, then debone them and cut them into chunks.
Dip the trotter pieces in beaten egg and then in breadcrumbs, finally fry them in hot oil until golden brown for about 10-15 minutes. Serve them very hot two or three per plate, decorate with some vegetable frieze.
Batsoà, already mentioned in the cookbooks of the great Piedmontese chefs of the 19th century, are tender, soft and silky.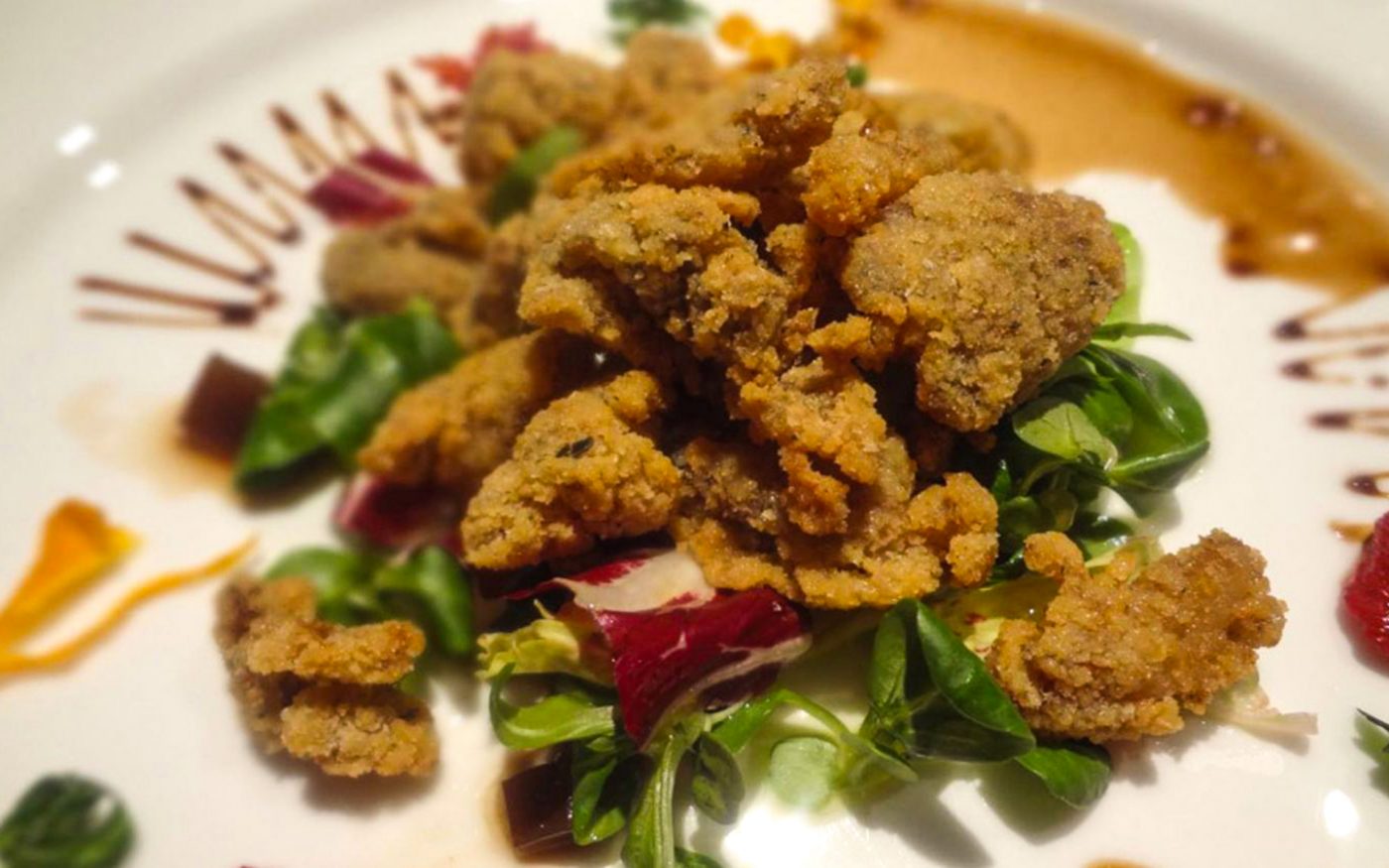 Curiosities
The name of the dish derives from the French bas de soie "silk stockings", rather than a reference to the tenderness of the food in question, the name of the dish is an antiphrastic and ironic allusion to the similarity between the foot and women's footwear of yesteryear.