For lovers of good food, wallet permitting, embarking on a journey of the palate through Michelin-starred restaurants is a must. In the Langhe and Roero, the area's renowned chefs not only embody culinary excellence in their dishes, but also celebrate theuniqueness of local products.
Each restaurant is an open window on the territory, a narrative of flavors that dialogue with the history and culture of these lands, which to call generous is reductive.
Let's cut to the chase: but what and how many starred restaurants are there in the Langhe today? Here is an updated list of these gastronomic gems, places where passion for cooking is transformed into art.
Piazza Duomo, Alba
3 stars + green star
We could only start with the acclaimed chef Enrico Crippa, the only one in the area who can boast three Michelin stars, also awarded the "green star" as a "standard bearer of sustainability."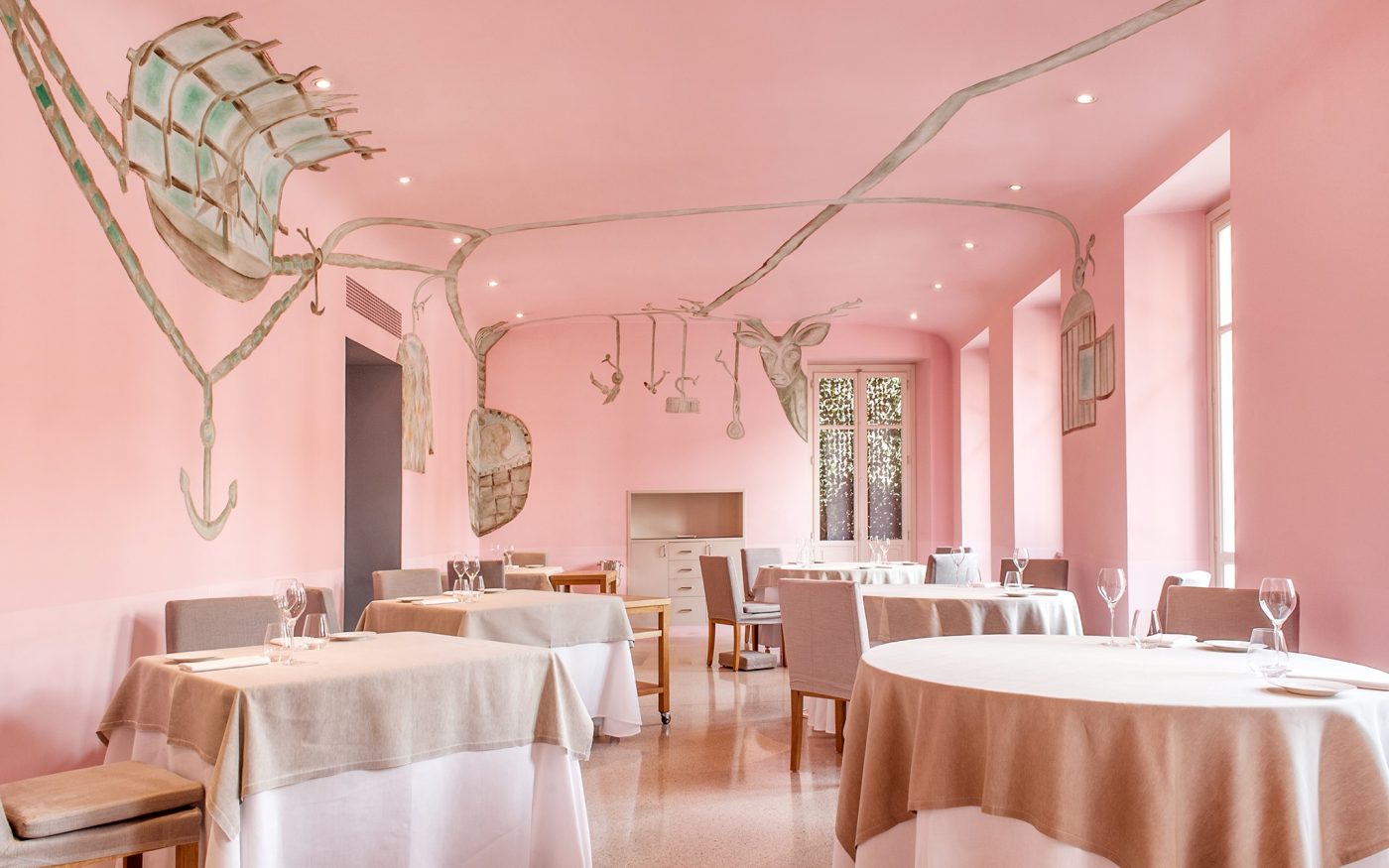 Here, recipes with a centuries-old heritage blend with excellent products from the Langhe in a culinary dialogue that transcends borders and traditions.
Each dish is a discovery, an adventure for the palate in search of boundless excitement.
Locanda del Pilone, Alba
1 star
In Alba, in the hamlet of Madonna di Como, the food and wine gem of the Boroli group.
Distinguished with a Michelin star and recognized as a Krug Embassy, this charming residence offers an experience that blendsPiedmontese elegance with rare culinary surprises.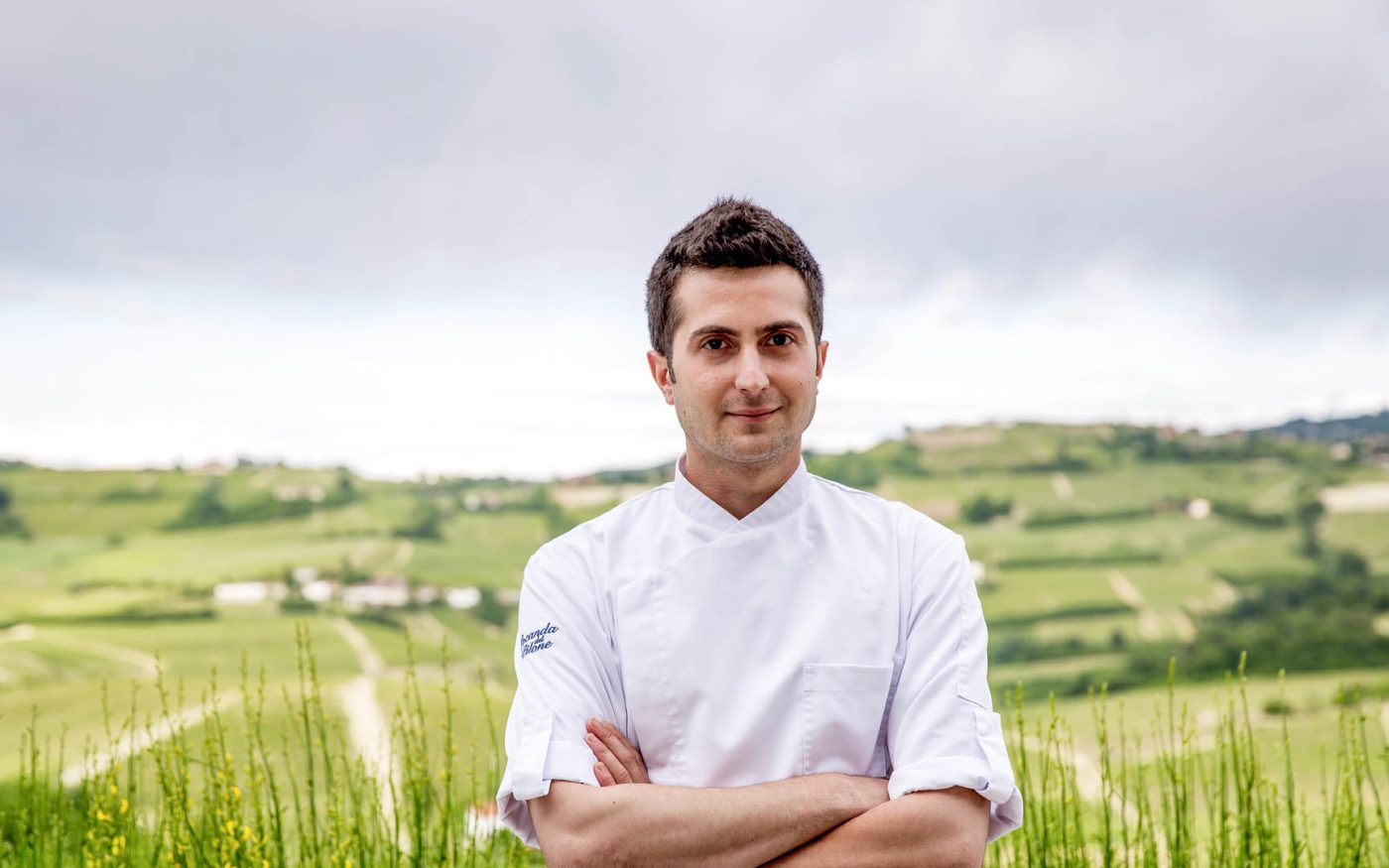 At the helm of the kitchen is young chef Federico Gallo, who with skill and innovation manages to reinterpret the authentic flavors of the Langhe.
The wine list sports a collection of more than one thousand four hundred labels.
Massimo Camia, La Morra
1 star
Chef Massimo Camia opened the restaurant in La Morra, next to the prestigious Damilano winery in 2013, in an intimate and modern setting where he offers an excellent and always new taste experience.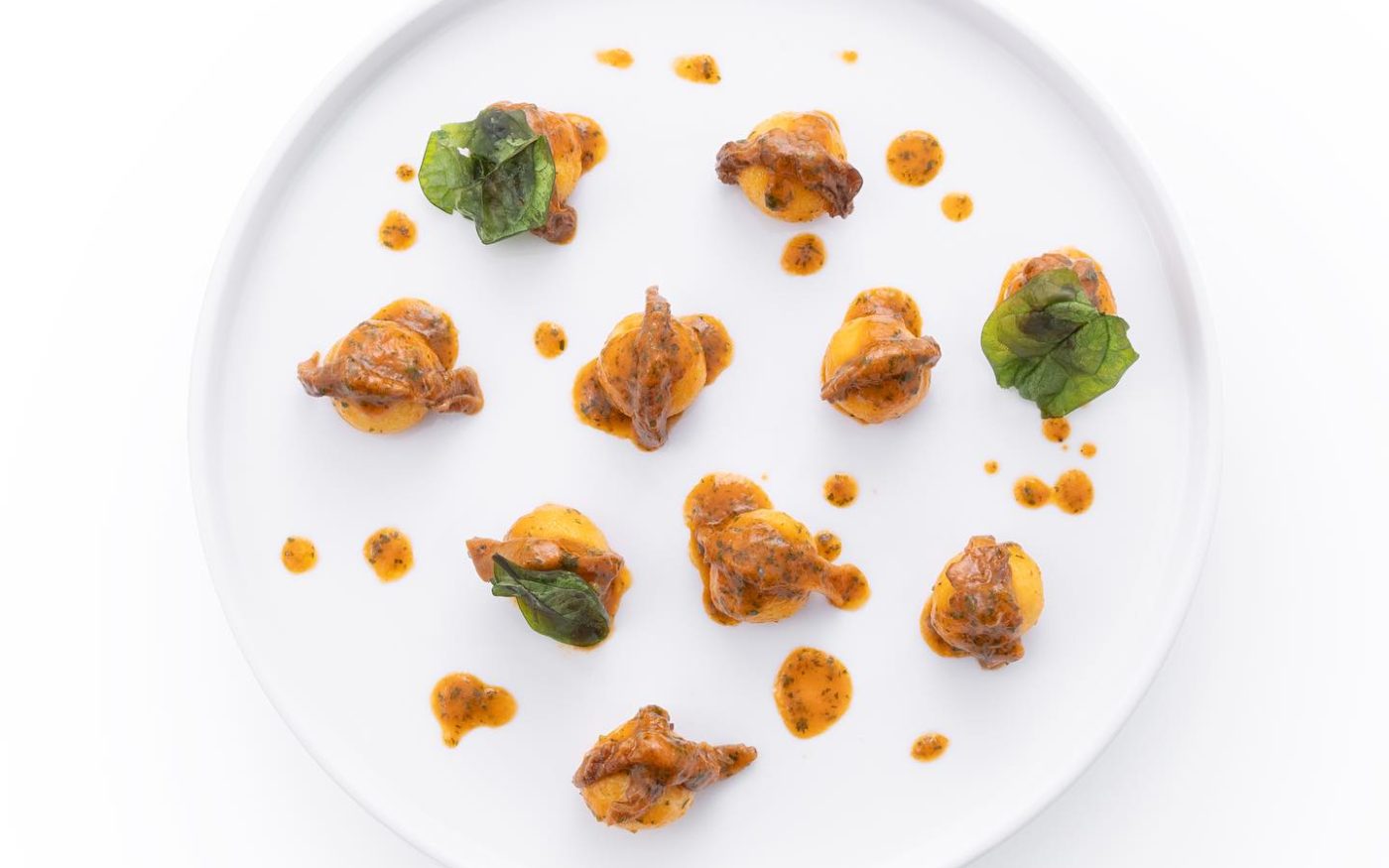 The young team brings energy to both the kitchen and the reception, with a menu that enhances local products in a personal key and a wine list focused on producers in the area, with a section devoted exclusively to Barolo to emphasize its uniqueness.
La Madernassa, Guarene
1 star
Led by chef Giuseppe D'Errico with his brother Francesco, the cuisine at Madernassa Ristorante & Resort is a constant becoming, an art that captivates from the first aromatic hint.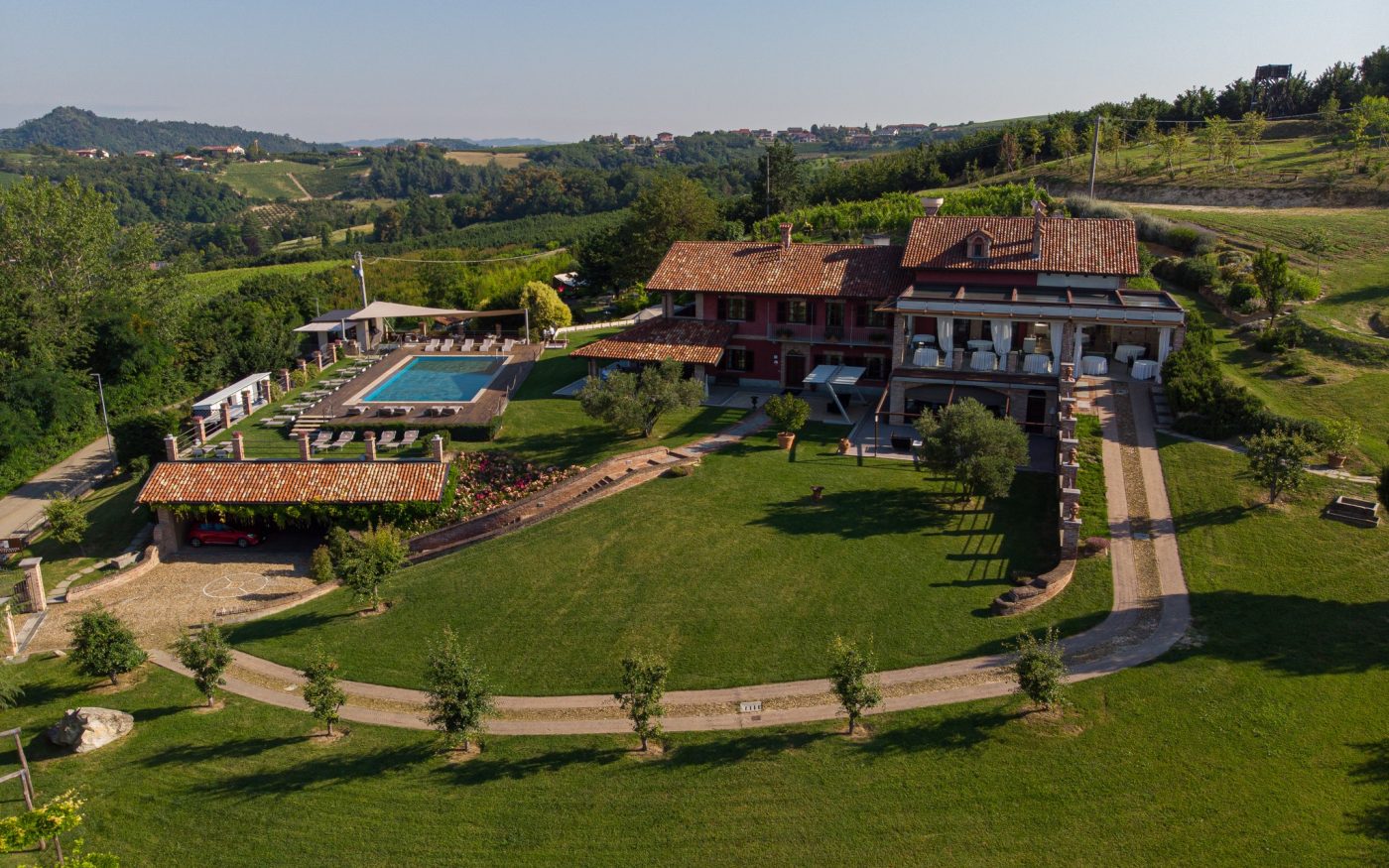 The culinary art here is transformed with the rhythm of the seasons, combining creativity and the pursuit of excellence in a breathtaking location with an open kitchen that is a tribute to the genius of Italian design.
All'Enoteca, Canale
1 star
The historic center of Canale is home to one of the landmarks of local food and wine, celebrated with a Michelin star in 2000 and maintained ever since.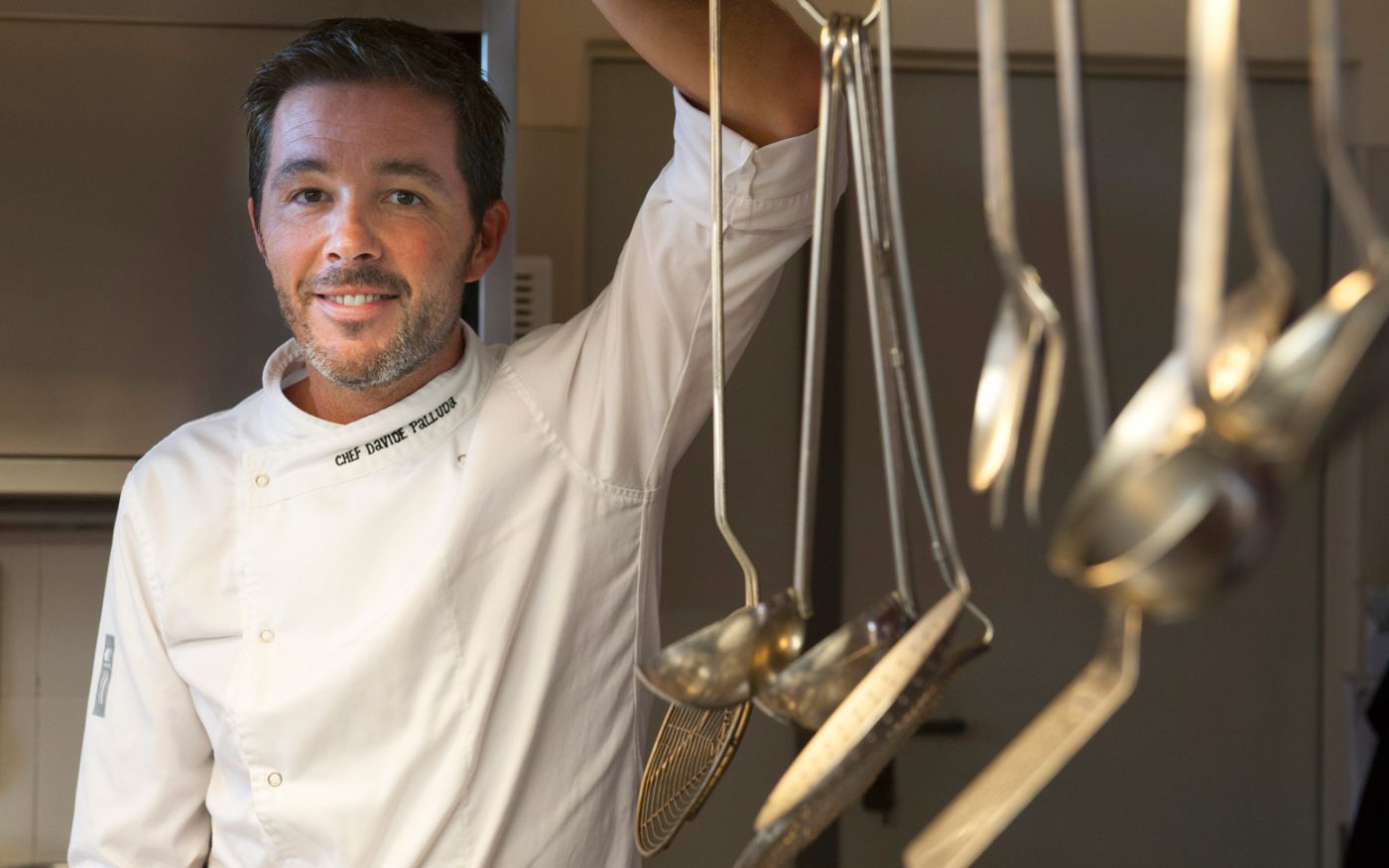 The menu, which is dynamic and attentive to the rhythms of the seasons of the Langa and Roero, is not limited to the local heritage but is enriched with a palette of colors and flavors, evidence of chef Davide Palluda's culinary explorations, studies and inventiveness.
Fre, Monforte d'Alba
1 star
The Fre, is the restaurant of the beautiful Réva Resort in Monforte d'Alba.
Led by celebrated chef Yannick Alléno, it offers French-influenced cuisine masterfully executed with selected local products of excellent quality.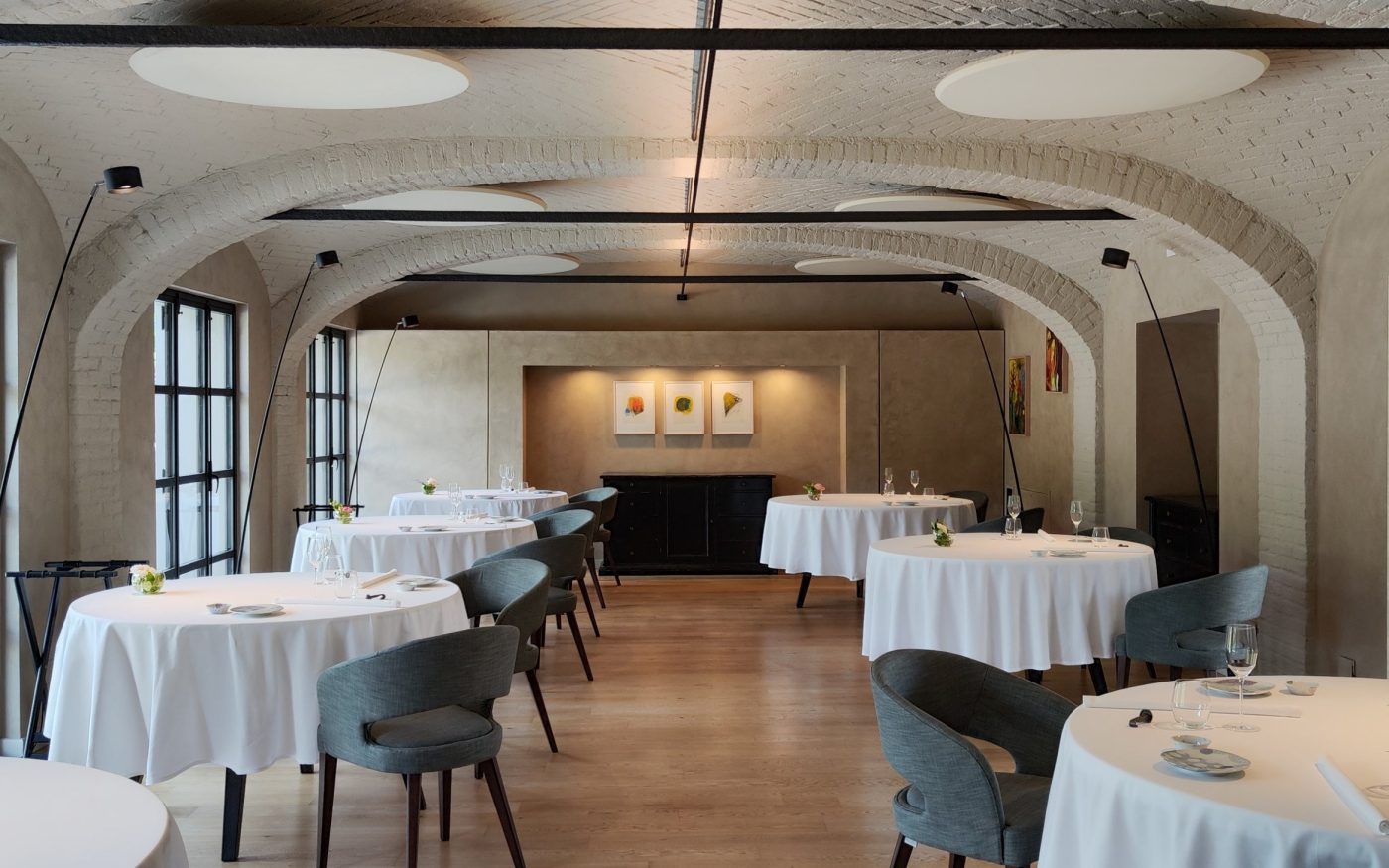 Alléno belongs to the elite of the world's best chefs: his style in the kitchen is visionary and daring, with innovative perspective that drives him to constantly experiment, in search of the most authentic and pure flavors.
Fundamental to Fre is the role in the kitchen of Francesco Marchese, the young resident chef, originally from Veneto and on the force since 2020, whose skill and humility have helped define thesoul of the restaurant.
21.9, Piobesi d'Alba
1 star
The restaurant, surrounded by vineyards, offers an excellent menu in an elegant setting with attention to every detail.
The restaurant's name is a tribute to the daughters of Chef Flavio Costa, who describes his cuisine as warm, modern, instinctive, simple and effective.
The recipes draw inspiration from the culinary tradition of Liguria, the chef's home region, and are enriched by techniques learned in his long career, which earned him a Michelin star in 2003.
In addition to fish, the menu includes vegetables, offal, and game, skillfully combined with a variety of herbs.
Borgo Sant'Anna, Monforte d'Alba
1 star
In Monforte d'Alba, Borgo Sant'Anna represents a meeting of northern and southern Italian traditions.
A cozy and exclusive environment where old recipes and local flavors are reinterpreted by mixing styles and ingredients to create dishes that are both new and familiar.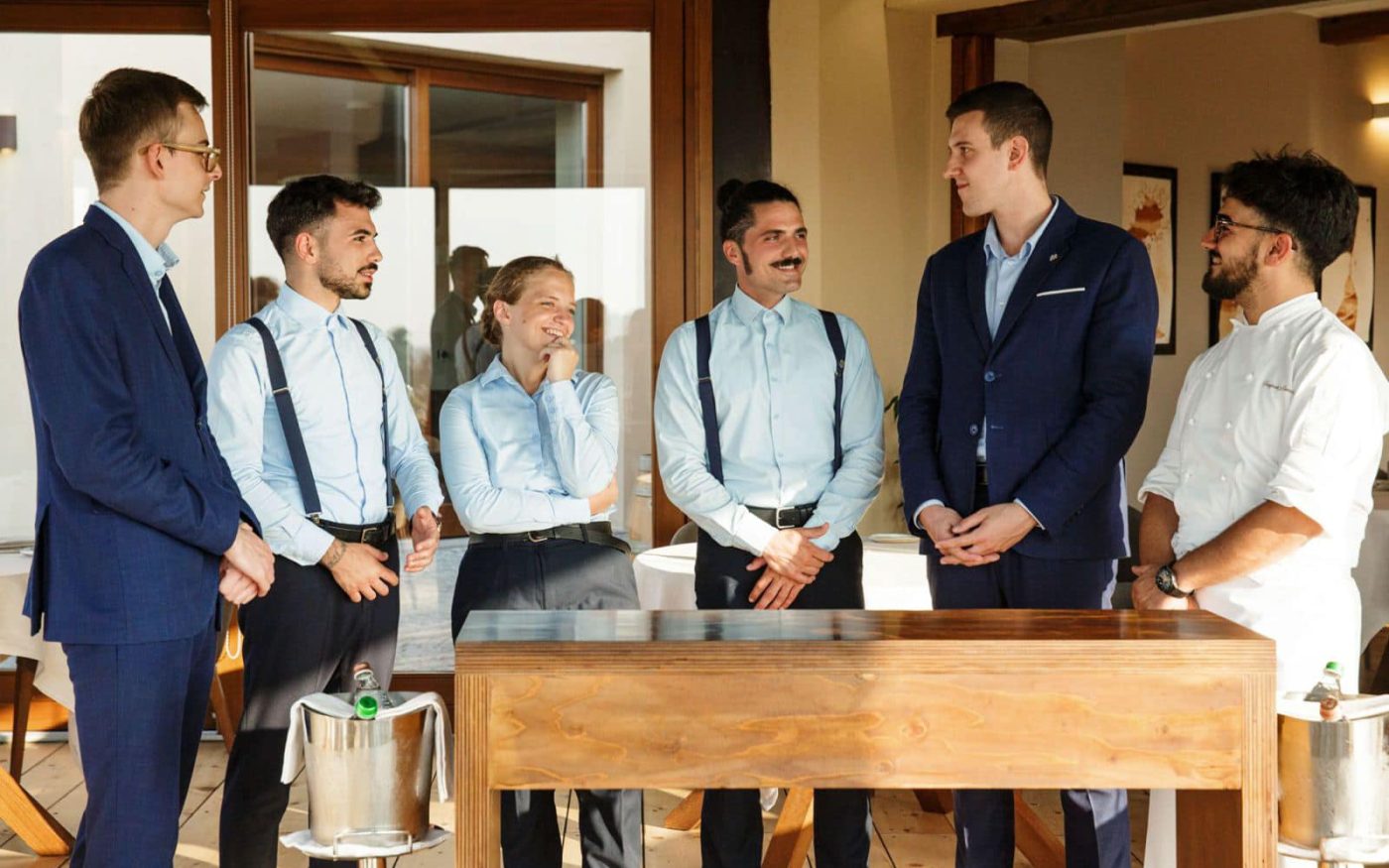 The protagonist in the kitchen is chef Pasquale Làera, an Apulian by birth with experience around the world, who has chosen the Langhe as a territory to explore and discover in its extraordinary potential and food and wine riches.
Il Centro, Priocca
1 star
The Center's is an exciting family history, a place that does not lose its unique character and identity over time, thanks to a rigorous, careful and respectful passing on of knowledge, skills and secrets.
Elide Mollo, the restaurant's executive chef, is guided by a culinary philosophy based on the rhythm of the seasons and local products, with a constant search for purity of flavor and a commitment to continuous progress.
The Restaurant of Guido da Costigliole, Santo Stefano Belbo
1 star
In the 1960s, Guido and Lidia Alciati innovated the world of catering, using high-quality raw materials personally selected from local producers.
This vision continues to live on in the Michelin-starred restaurant"Guido da Costigliole" at the Relais San Maurizio, where sixty years of culinary tradition is blended with creative innovations.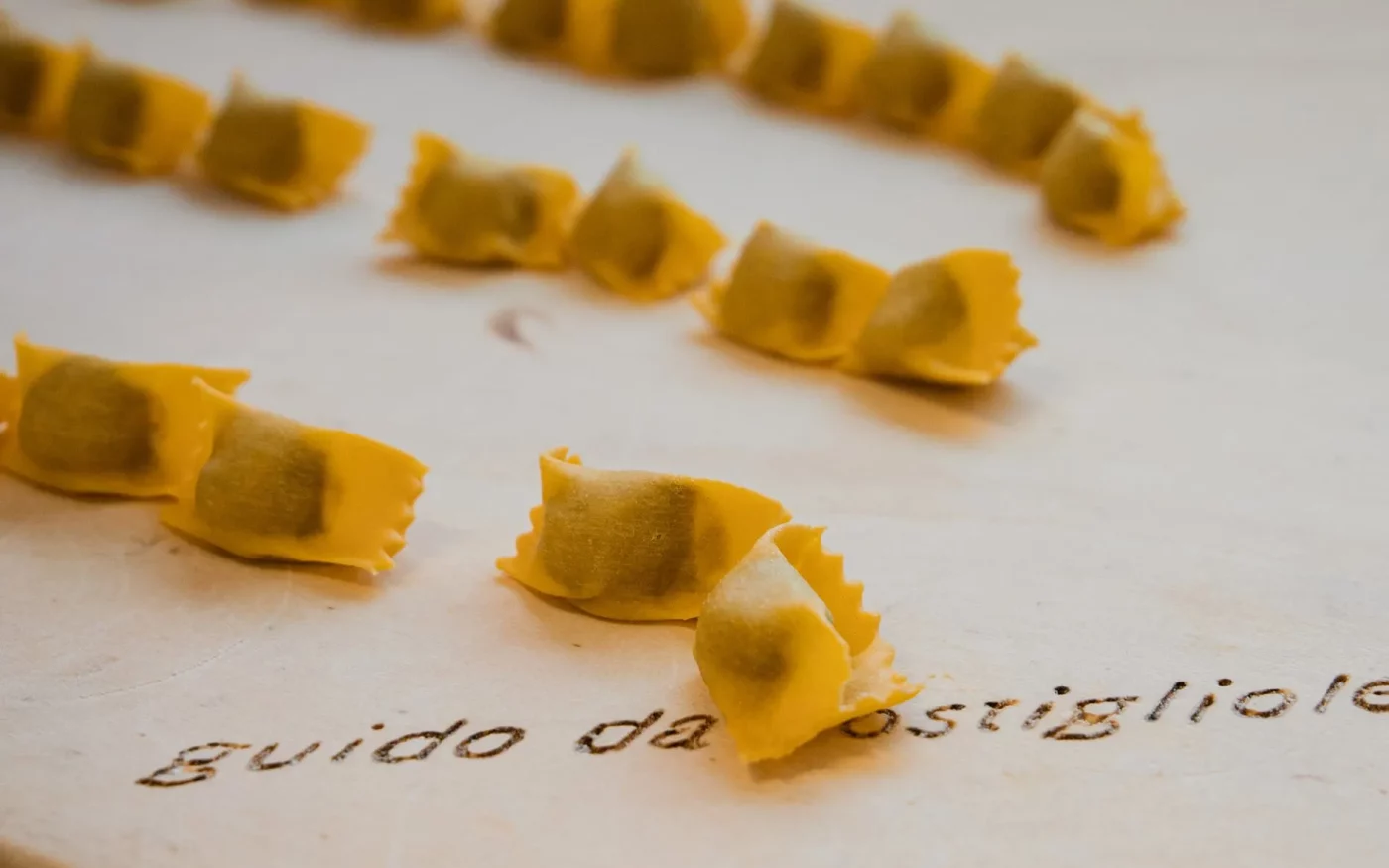 Today, Andrea Alciati, Guido and Lidia's youngest son, along with chef Fabio Sgrò, perpetuates this legacy, running the restaurant with afootprint of renewal and respect for local traditions.
La Ciau del Tornavento, Treiso
1 star
With a spectacular wine cellar carved out of the hillside tuff and storing more than 65,000 bottles from 450 producers totaling about 5400 labels from around the world, the restaurant offers one of the most comprehensive wine lists in Italy.
In chef Maurilio Garola's kitchen, with the support of Marco Lombardo and the input of young talent, diners are immersed in a mix of Piedmontese classics, foreign influences and a generous presence of maritime elements.
This balanced and expertly prepared fusion emphasizes superior product quality, with a focus on homemade.
Guidoristorante, Serralunga d'Alba
1 star
Ugo Alciati, a descendant of a family that has left an indelible mark on the history of Italian cuisine, today represents the modern embodiment of an important culinary legacy.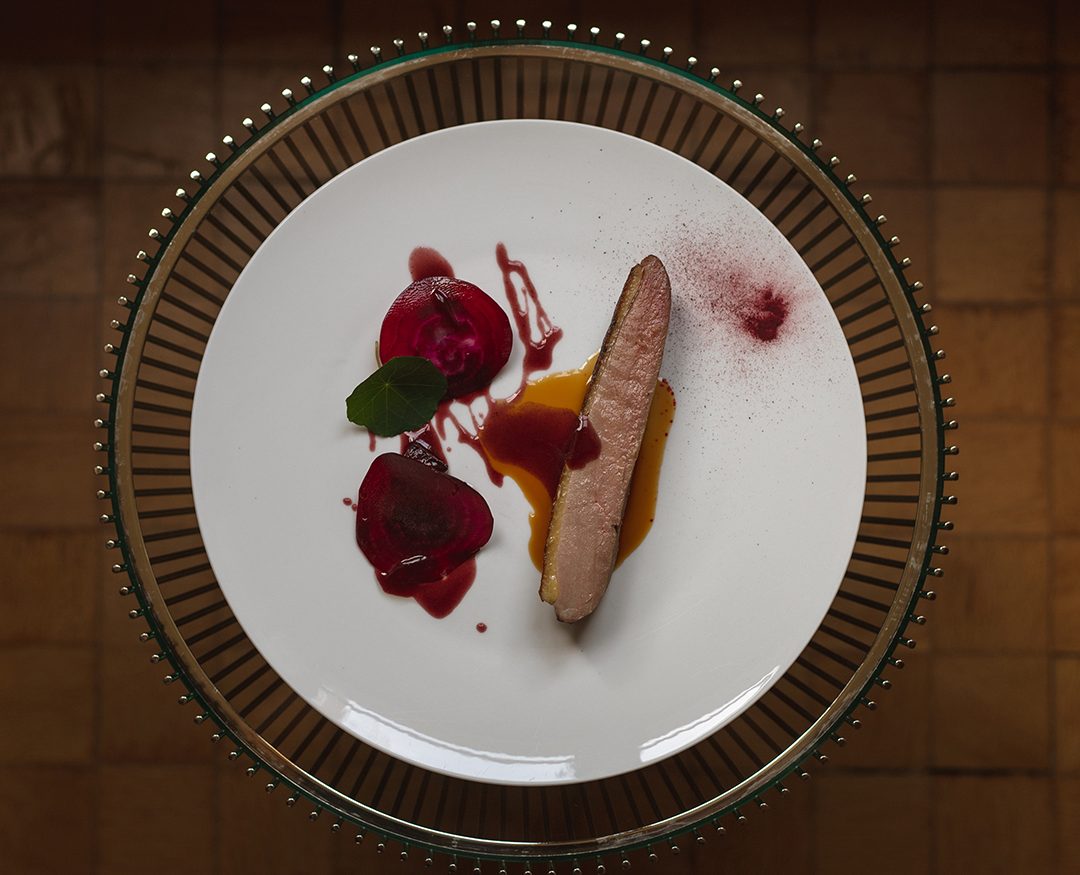 At the helm of Guidoristorante, Ugo, together with his brother Piero, perpetuates the core values that have made their cuisine famous: menus with seasonal ingredients, an essential and careful selection, and avery high quality of raw materials.
These elements are key to enhancing the excellence of the area, demonstrating that in their culinary philosophy, it is often wiser to subtract than to add.