One of the classic get-togethers at this time of year is the barbecue.
For some it is a real passion, a ritual to be celebrated regularly with trusted friends, where nothing is left to chance.
For others, it is an occasion like any other to get together with friends, no matter what is sizzling on the grill.
However you look at it, there is always something to learn, and again this year we asked three chefs from the Langa to give us some tips to make this ritual even more delicious.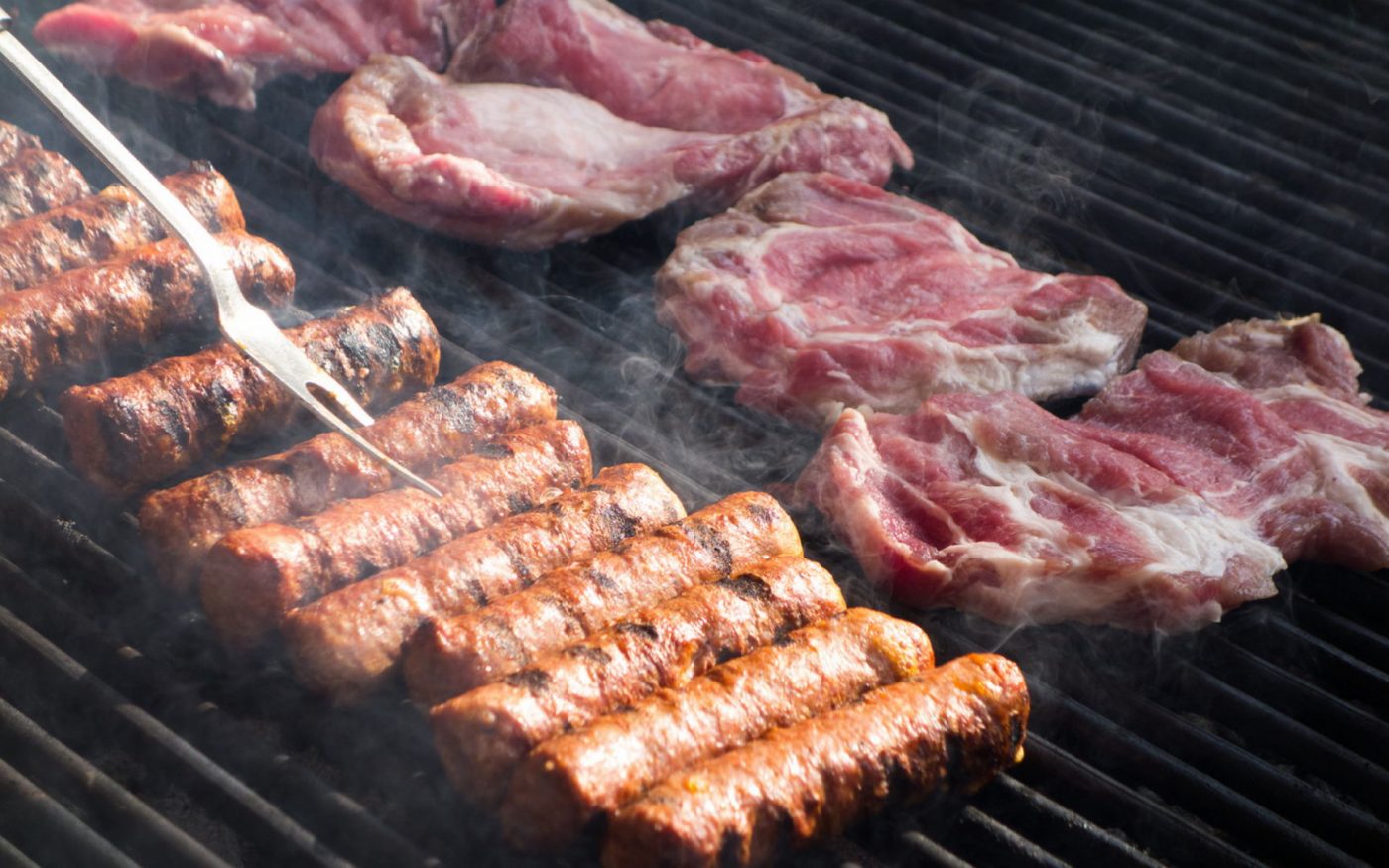 At this link, you will find the first episode with other chefs.
Stefano Paganini from Corte degli Alfieri, Manolo Allochis from Vigneto di Roddi and Emiliano from La Cantina di Verduno share their tastes, tricks and tips with us.
What is your favorite type of meat -and cut- on the grill?
Stefano, Corte degli Alfieri
Let's say right away that I couldn't wait to get back to grilling with friends!
My choice goes to ribs, they really drive me crazy: the bone gives them a special flavour, and then I like the fact that they can be eaten with the hands and reflect the informality of a lunch with friends.
As an alternative I propose a lesser-known cut: veal belly, a cheap but very tasty cut!
Manolo, Vigneto di Roddi
I must say that unfortunately Piedmontese meat, although excellent for many recipes, is not the most suitable for grilling because it is too lean.
Ideally, South American cuts of meat should be used, but let's just say that the famous Bue grasso (mutton ox) is quite close to what good meat for grilling should be.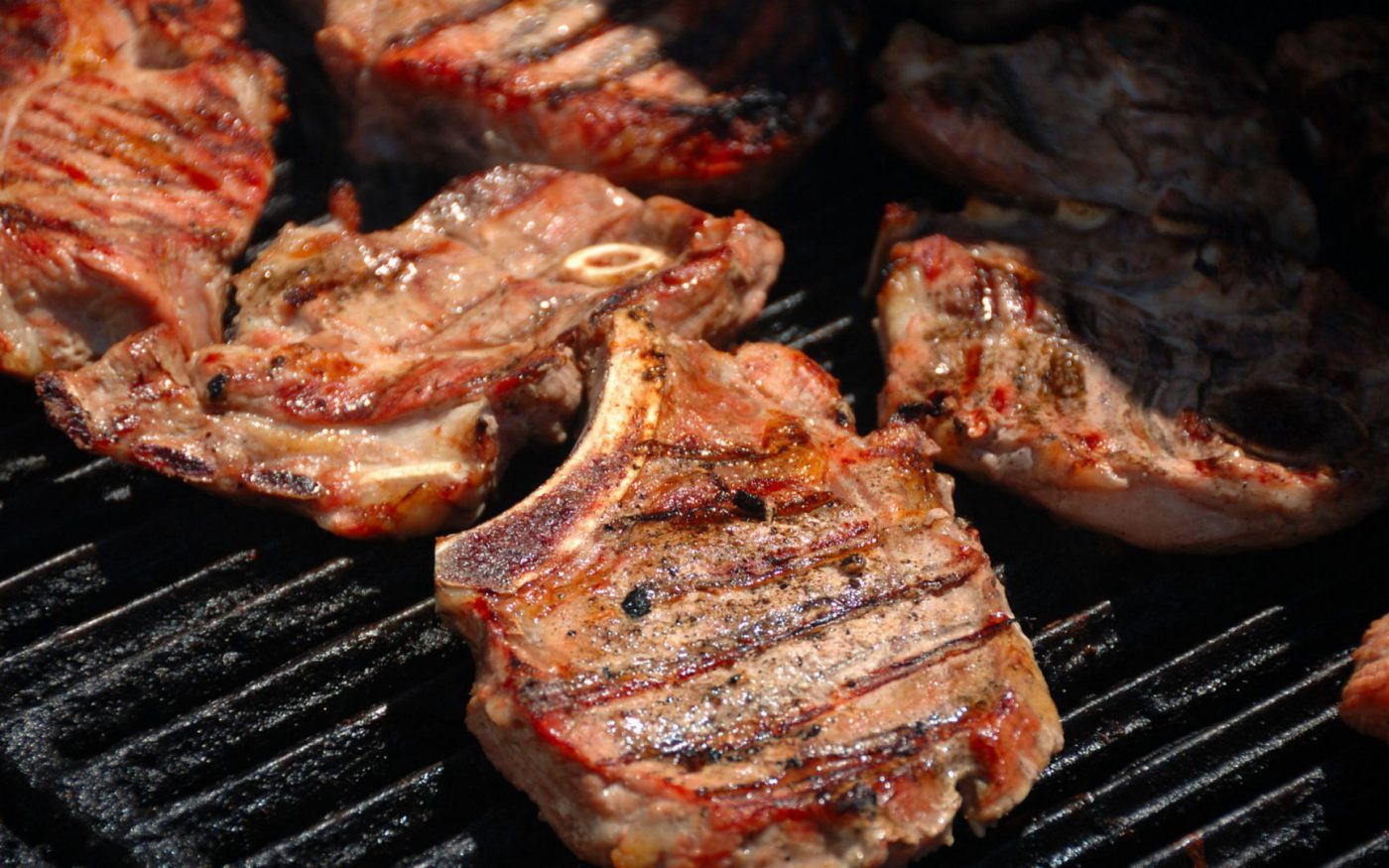 As a cut, I would say rump, which comes from the upper quarter of the adult beef and has the right amount of fat.
Emiliano, La Cantina
The dish that for me should never be missing from a barbecue is pork ribs, a great classic that is however often snubbed because it is not so easy to cook.
Or rather, it looks easy, but without the right care, the ribs easily become tough or burnt.
What tips do you have for preparing and cooking this cut?
Stefano, Corte degli Alfieri
For ribs, the ideal would be a 2-stage cooking process, although it requires special equipment that not everyone has but is becoming more popular in recent years.
I cook them for a couple of hours in a vacuum with flavourings and at a low temperature using the Roner.
In simple terms, this is an electric heating element that keeps a container with water in which we have immersed the vacuum-packed bag with our dish at the desired temperature.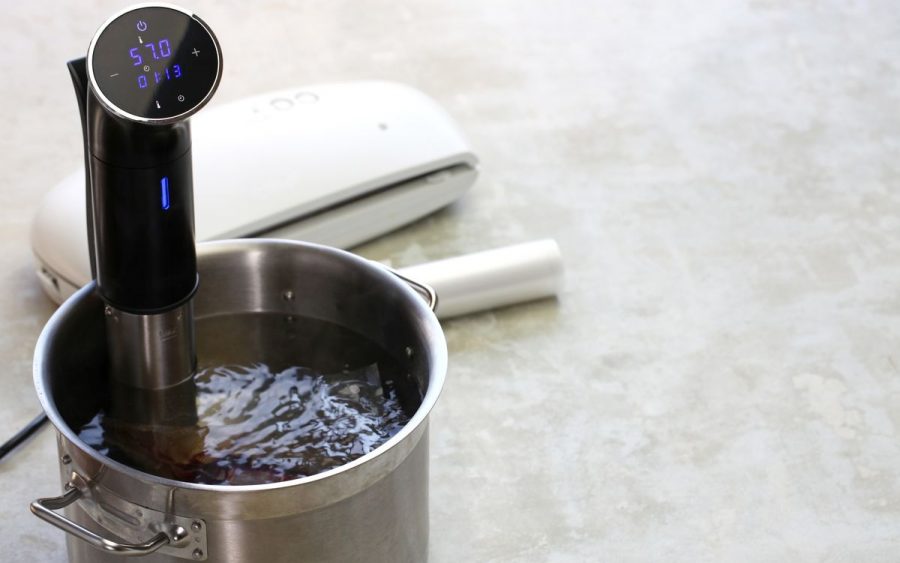 After this cooking, I place the ribs on the grill for a quick sear, which gives the typical taste.
You will see how wonderful it is when the meat comes off the bone effortlessly!
If I were to use a more traditional barbecue, I would still be careful to keep the ribs far enough away from the fire and cook them very slowly, even closing the lid if possible.
Manolo, Vigneto di Roddi
For me it is very important to marinate the meat with oil and herbs for at least 12 hours. That way it will have time to absorb all the flavours well and the fibre will be more ready for cooking.
If I know I'm going to have a barbecue, I like to organize it so that I don't need too much time for cooking and so that I don't have to bring little meat to the table having to share it among many.
So I cook at a low temperature and then freeze it.
On the chosen day, I just finish it off with a quick pass over the grill and it's easier to manage even large quantities.
Emiliano, la Cantina
I have a somewhat unusual but impressive preparation for ribs: the crown!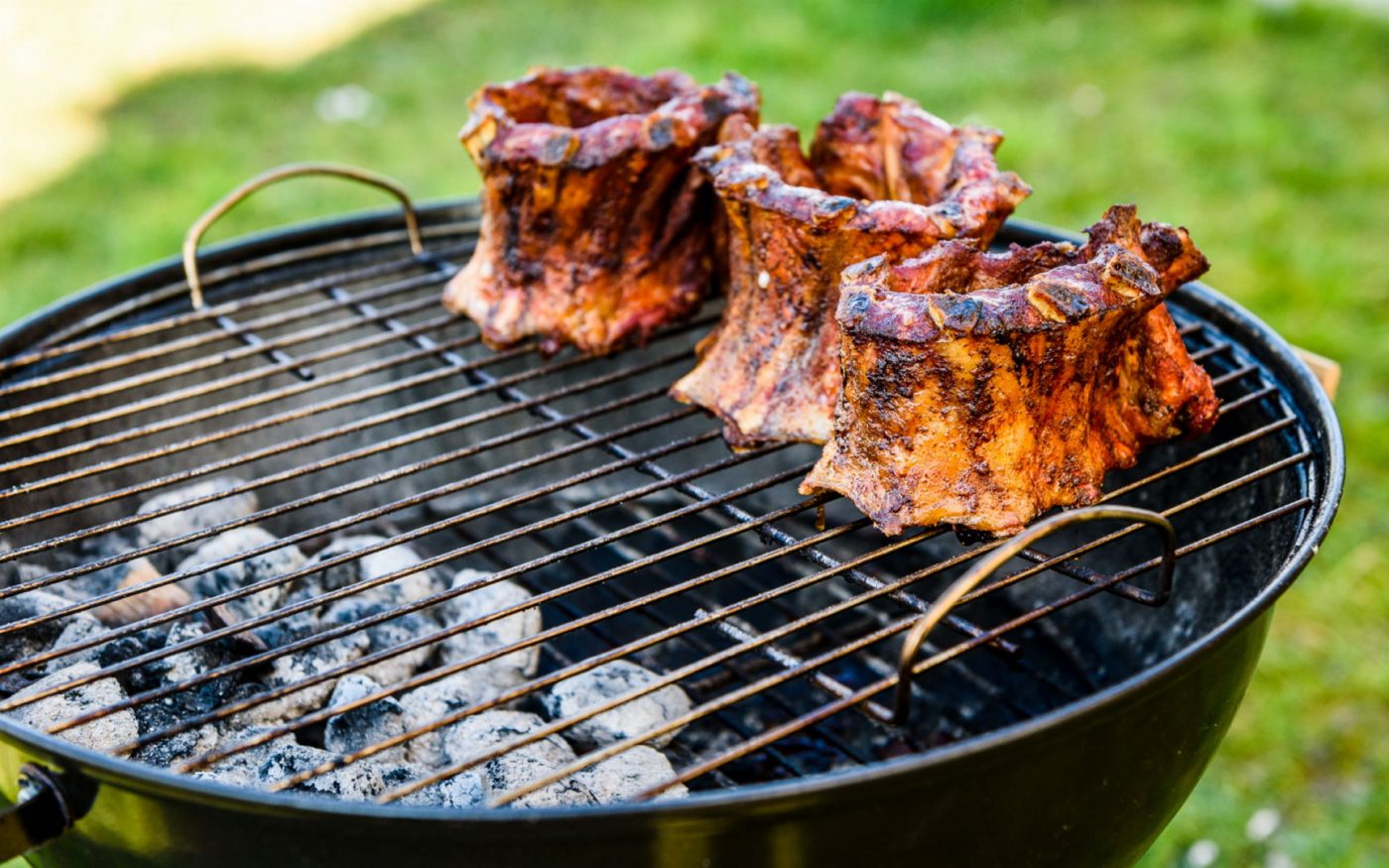 This is a loin of ribs tied together in a circle to form a crown. The preparation and cooking takes a little time, but it is worth it.
We have to marinate the meat for at least a few hours, then we arrange the chops vertically and tie them with kitchen string.
We then place them on the barbecue, preferably closed, and cook them for about 3 hours, sprinkling them with apple juice from time to time.
Which side dishes and which sauces to combine with the dishes you have suggested?
Stefano, Corte degli Alfieri
My favourite side dish is onions, lightly boiled and then grilled with a drizzle of vinegar.
On the other hand, the sauce I cannot resist is diavola, the spiciness goes too well with smoked meat!
Manolo, Vigneto di Roddi
Together with meat, I like to prepare a salad with bread cubes, tomatoes, cucumbers, peppers, oregano, vinegar and oil.
It is a very fresh dish that I like to put in between courses, a kind of vegetable break!
On sauces I am rather a traditionalist, I like fresh homemade mayonnaise and rubra.
Emiliano, La Cantina
I am not a big fan of sauces, because I always feel that they cover too much of the flavour of the meat.
Rather I like to prepare vegetable creams, which can be used both as a sauce and as a side dish, for example a cream of courgette and dried olives, or Jerusalem artichoke.
But let's also say that grilled potatoes are always nice.
Do you have any general advice for all 'budding grillers' who will try their hand at grilling?
Stefano, Corte degli Alfieri
From a more technical point of view, I recommend paying attention to hygiene, because grilling takes place outdoors: don't leave the meat in the sun, cover it to protect it from insects or dust.
Having said that, it must be a festive moment, where conviviality is privileged over the gourmet experience.
Manolo, Vigneto di Roddi
In my opinion there are a few simple tips that should always be followed before starting: heat the grill well and clean it well using vinegar.
Then we try to keep the coals not too close to the meat, favouring slow cooking, it is a moment of relaxation so banish the hurry!
Emiliano, La Cantina
My advice is not to forget the marinade.
This step in the preparation is very important, it adds flavour and personality to your meat.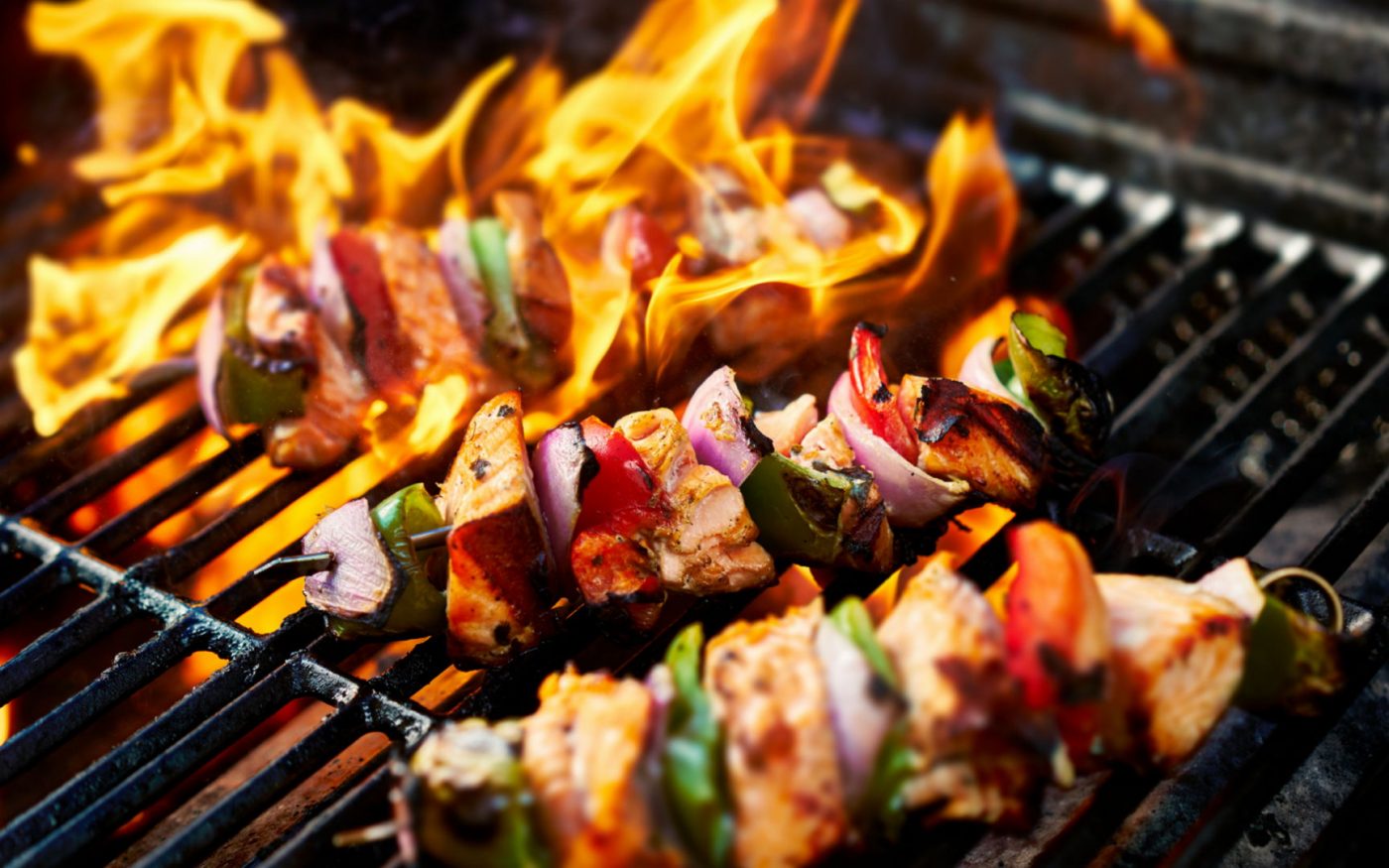 It also allows you to indulge and vary the ingredients, to try different marinades on the same meat.
For example, with my wife we have our favourite marinade: honey, oil, salt, pepper and 24 hours in the fridge.
All that's left now is to get the grill out of the cellar, call the butcher, the right friends, and have a good barbecue everyone!