The countdown has begun: Christmas is coming, the Christmas atmosphere permeates the city and with it echoes an existential question: "Have you already thought about the menu?"
We seem to have all the time and instead, as often happens, we arrive last minute still undecided while time slips away like the good intentions for the year that is about to end.
Whether it is the lunch on December 25th or the Christmas Eve dinner, this is one of the most anticipated convivial moments of the year.
More than on other occasions, the Christmas lunch needs to please everyone and since, probably, the whole family with children will be lined up at the table, the task could be tricky.
No problem, here are some suggestions that can ease your game: we will guide you step by step, but the merit will be yours alone.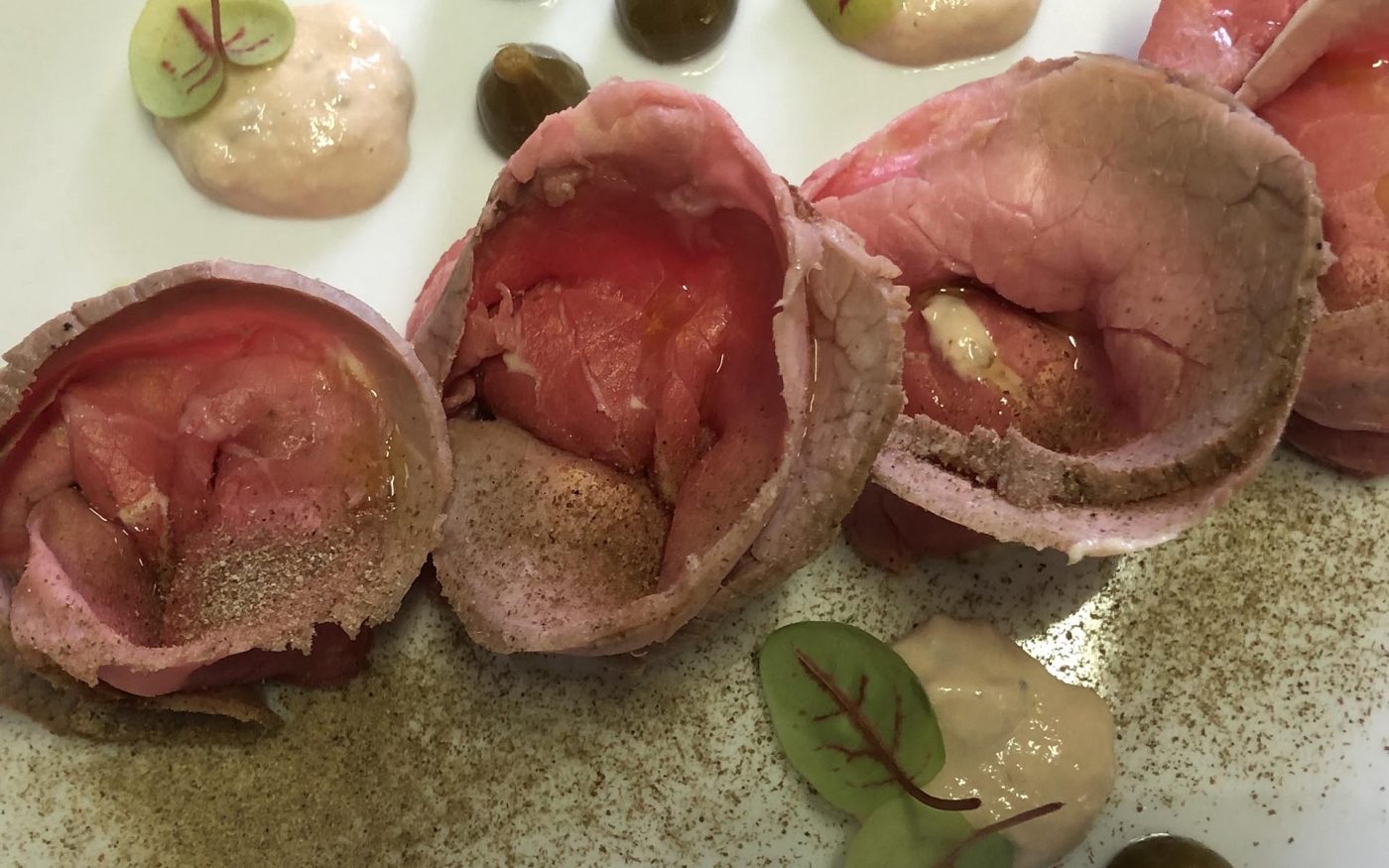 Vitello Tonnato
Let's start from the starters!
A typical Piedmontese appetizer, with at least two hundred years of history behind it, is the vitel tonné.
Attention: it is not the vitello tonnato! The tuna has nothing to do with it. The proximity to France and the resonances present in our dialect have led to a distortion and it would therefore be more correct to speak of "vitello conciato".
In this dish, the flavors of meat, vinegar, pepper, cinnamon and onion come together to create a dish with a very fresh taste, slightly spicy and certainly appetizing.
The actual vitello tonnato, proposed in different Italian regions with different variations, finds its original recipe in Piedmont.
The tender and lean meat covered by a delicious sauce ideal to make "scarpetta", can not be missed on your table since it is one of the most loved appetizers by children.
You can accompany these dishes with a good glass of Chardonnay or a Favorita, excellent choices with appetizers and white meats.
Never miss a pasta dish…
Speaking of first courses, with the agnolotti with roast sauce you never miss. The pride of our tradition is appreciated in the classic or pinched form (in dialect "al plin").
It is a type of pasta filled with vegetables and meat, seasoned with the juice of the meat used for the filling (roast sauce). Alternatively it is possible to season them with butter and parmesan. With this variation it is possible to better taste the filling, although many people appreciate the first version more.
…or a meat one!
An extraordinary meat dish that requires careful preparation, attention to cooking times, excellent meat (the trusted butcher can advise you) and of course excellent wine is "Brasato al vino", better known in our country as Brasato with Barolo.
It is a typical meal of the festivities, very rich in flavour, always welcome on the Christmas tables, that can be accompanied by a pinzimonio of fresh and light vegetables or alternatively by a cream of topinambur (a sweet and tasty tuber) that can be customized as desired.
An alternative to this full-bodied second course is well represented by braised duck breast with Barolo accompanied by spinach with artichokes.
As far as wine pairing goes, we recommend a strong and full-bodied Piedmontese wine. The choice can only fall on a Barolo or a Barbaresco.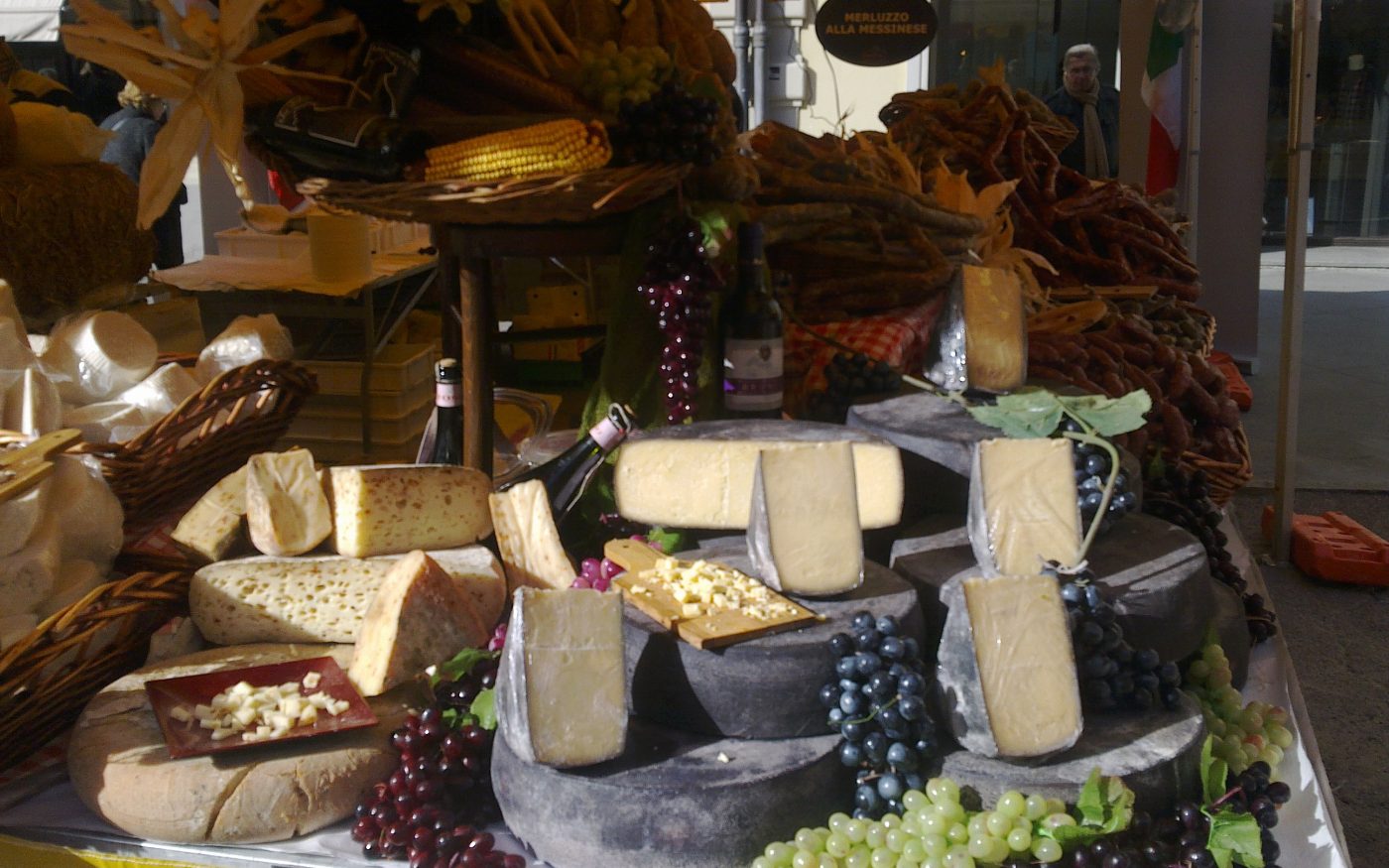 Cheese platter and traditional desserts
On the Christmas table you cannot miss a nice tray of mixed cheeses: soft Bra, castelmagno, murazzano, accompanied by a delicate cugnà (a culinary specialty typical of the Langhe, a cross between a sauce and a jam).
Even though your Christmas lunch has certainly been filling so far, no one can give up the desserts served with a fresh glass of Moscato.
Here comes the bùnet (a pudding of ancient Piedmontese tradition that can not be more typical) or hazelnut cake, to be accompanied with a few tablespoons of zabaione.
Crediti foto – ilpunto.unannoinpiemonte.com
The closure
Dried fruits, mandarins and finally coffee, the perfect ending of a lunch that this year will surely make your guests satisfied.
Don't forget to take the compliments! And at least this time, let someone else think about clearing and arranging the dishes: you deserve it and in the end… It's Christmas.
Enjoy your meal and best wishes!