A great wine for a great territory: tasting the Barbera d'Alba Gramolere 2014
October 26, 2017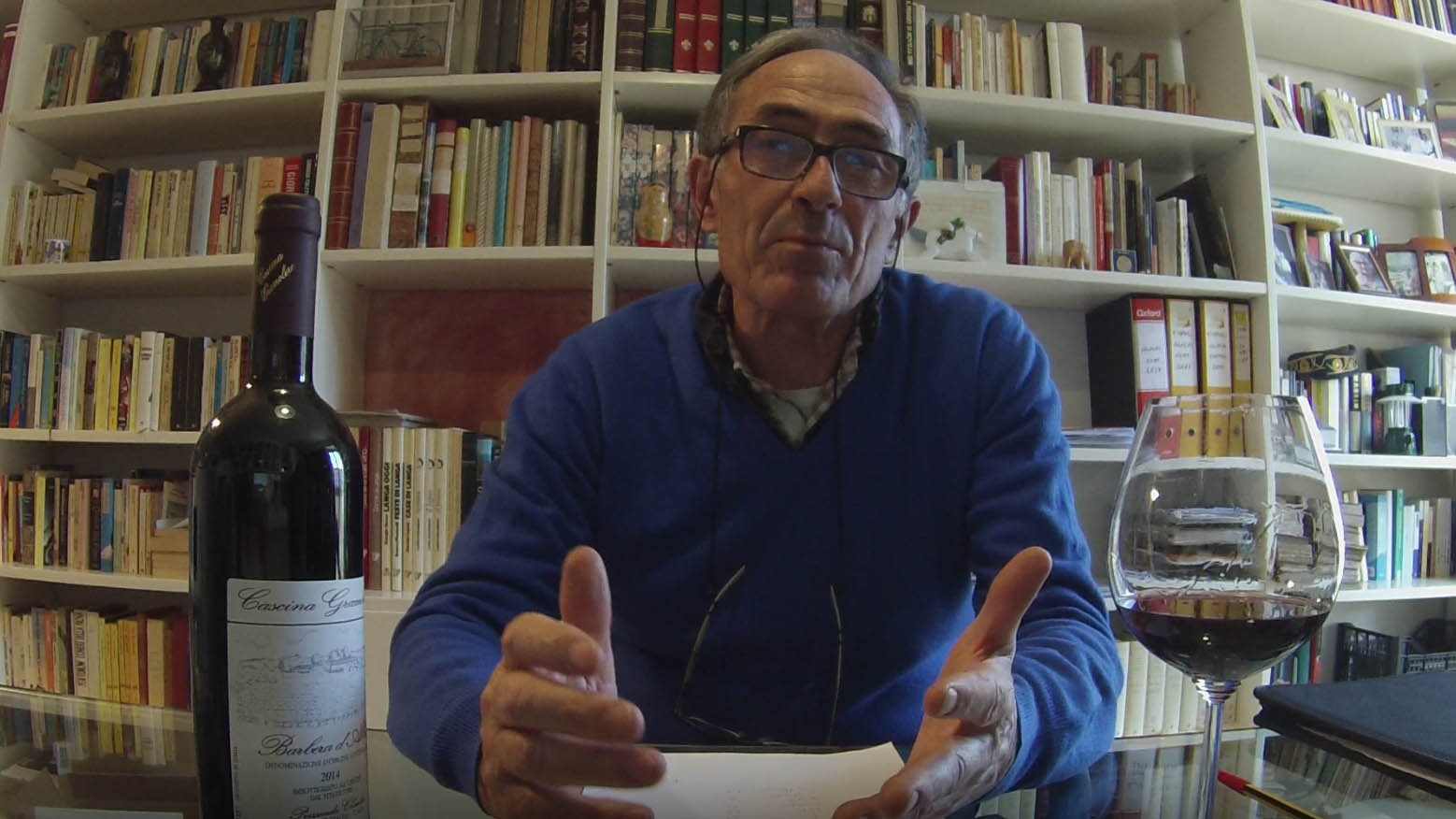 Lorenzo Tablino, expert enologist and certified ONAV Taster, tasted the Barbera d'Alba DOC 2014 di Cascina Gramolere for us.
The vine and the vineyard
Barbera is one of the most widespread vines in the Peninsula, especially in the north. In Piedmont, and particularly in the Asti and Alba areas, it finds an excellent terroir. In the Langhe it is considered a traditional, almost family-like, variety.
The vine produces a red berry, with an ideal presence of coloring matter. It is characterized by a marked acidity that we also find in the wine.
The Barbera d'Alba-Cascina Gramolere terroir is that of the Langhe, a territory with a very high wine vocation.
The vineyard is cultivated fully respecting nature by following integrated pest management. The vines-per-hectare density is low and the green vegetation is checked mechanically. No herbicides or chemicals are used.
The result is raw material of the highest quality that is enhanced in the cellar by Claudio Pressenda. The vinification (wine-making) is characterized by regular fermentation, short maceration time, aging in stainless steel tanks and a slight passage in wood.
Sensory analysis
Color
This wine has a beautiful, bright and intense garnet red color, with excellent chromaticity.
The viscosity is perfect, as are the tears. It is a very limpid wine.
Aroma
To the nose it is characterized by a spicy fragrance, of the highest level: fine, elegant and persistent.
The spicy note is given by the passage in wood and will evolve into even more interesting, balsamic fragrances, such as camphor and other wood essences.
Flavor
This is a full Barbera d'Alba; structured, warm, tannic, with great balance and body and with good persistence. It is a wine that evolves optimally. It has a good aging potential.
Serving and pairing
It should be served at a temperature ranging between 18-20°C, in large glasses.
La Barbera is a multi-faceted wine and goes quite well with all meat or vegetable based starters. It's ideal with pasta dishes such as agnolotti, ravioli del plin and risottos. It's also excellent with meat, especially braised meat, and medium-aged cheeses.
The Winery
Cascina Gramolere represents a typical company in the Langa: artisan production, family-run, small quantities and fantastic quality.
The owner, Claudio Pressenda, produces the territory's typical red wines in the locality of Castelletto in Monforte d'Alba: Barolo, Dolcetto, Barbera.
You can buy Barbera d'Alba from Cascina Gramolere at ShopLanghe>>