On Thursday, May 18, the 12th stage of the 106th Giro d'Italia will pass through Alba.
According to the chrono chart on the event website, the Bra – Rivoli leaves Bra at 12:40 and crosses Alba at 14:02, on the Corso Italia – Corso Torino section.
First, however, at about 1 p.m. the Giro caravan passes by.
Twenty-two cycling teams with 176 riders will transit, accompanied by about 150 vehicles recognizable by special sticker markings.
Therefore, all public schools of all grades are closed in Alba on Thursday, May 18.
The municipal kindergarten "The Horse Chestnut", the Civic Music Institute "Rocca" and the evening courses activated by the schools are open.
In addition, there will be a suspension of traffic in the city along the race route from 11:30 a.m. until the "End Cycling Race" vehicle passes by.
On the City's website all info on closures and transit bans.
Organized by
Comune di Alba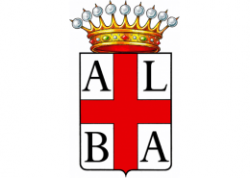 Indirizzo: Alba, CN, Italia