Glances, in the shadows, have the sweetness of grapes.

C. Pavese

The sad dinner
What do you say we have a picnic in the countryside? Not a typical Sunday picnic, for goodness sake, when hordes of hungry tourists are all lined up along the roadside having a huge meal as if they were eating at home.
Rather a picnic, like the good old days, under a mulberry tree, in the shade of a vineyard's foliage or at the edge of the woods.
A moment of relaxation, to restore the body before going back to work, until the incipient shadows of the night.
The typical working day, up until the 60s (and sometimes today as well), followed ancient rhythms, as it was linked to seasonal cycles and the sun.
During the summer, work was carried out in the cool morning and evening hours. During the early afternoon hours, at around six (there was no daylight saving time) there would be a brief break to eat the sinoira snack; a light meal in place of dinner.
What I'd like to bring to your attention is a little less frugal than a salad, hard-boiled egg and piece of cheese that our grandparents would have as a sinoira, and certainly more elegant if you have the patience of spreading a nice tablecloth on the grass while bringing along a good supply of wines.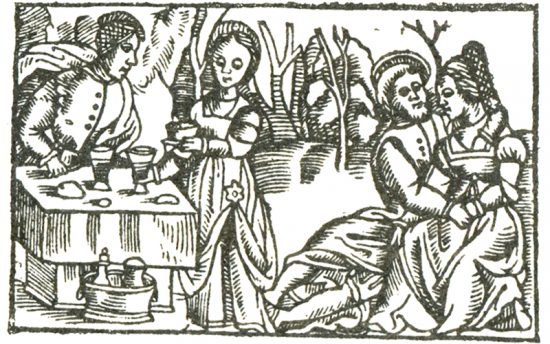 Suggestions for a perfect sinoira picnic
I've chosen cold dishes for your snack that are ideal for a spring or summer picnic.
You won't need any uncomfortable and heavy cooler bags: a backpack or, for those feeling romantic, a classic wicker basket will do just fine.
These recipes, in fact, are excellent even consumed warm.
The recipes
Make yourselves comfortable on the ground and start the meal with a bold and appetizing zucchini carpionata.
Its light acidity will give you freshness and the sage and mint fragrances will make the dish even more enjoyable.
Then move on to a more tranquil dish, the tuna-style rabbit garnished with a fresh sarsèt salad (lamb's lettuce).
These are two delicious dishes that have a delicate taste and are rather quick to prepare. A must from the Piedmont cuisine that can always be found on all grandmothers' kitchen tables.
And to finish the meal with a second dish, remember to have a slice of filled veal poket, veal stuffed with tasty herbs.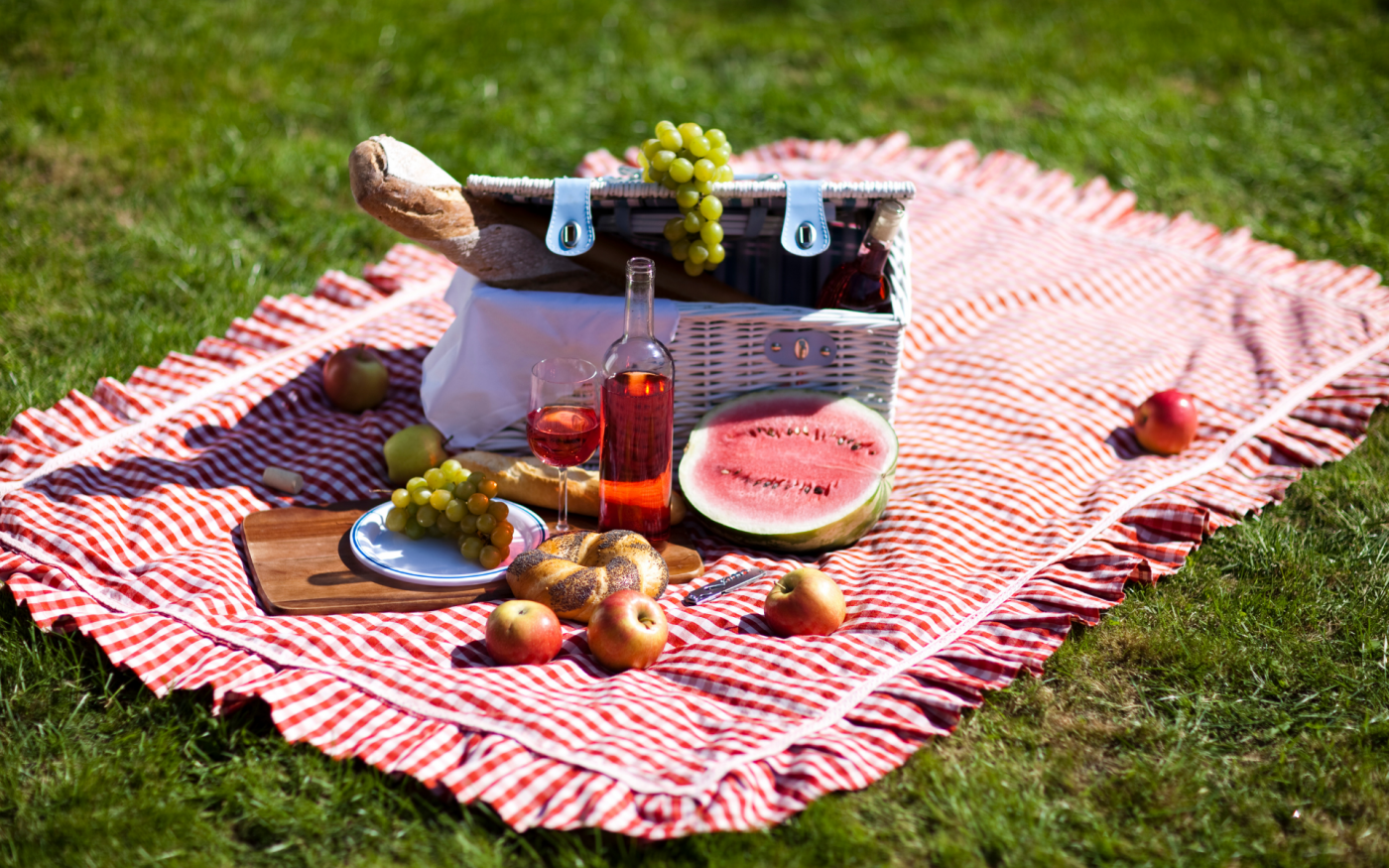 The cheeses
And of course we mustn't forget the cheeses from the Cuneo area: Raschera, Bra tender and hard, Castelmagno and Murazzano, also known as toma d'Alba or robiola for its crust's light red color.
The Protected Designation of Origin Institute calls robiola "Murazzano", but I call it La Morra, or better yet de la Mora.
Bartolomeo da Confienza discovered this cheese while attending the court of Savoy in Turin and mentioned it in his Summa Lacticiniorum; the first list of the main Italian cheeses which dates back to 1477.
This little sheep cheese was named after the town known as Mora in the maps of that period.
The sweet
And to top it all off I suggest having a sweet that's loved by young and old alike: the Pope's salami.
A chocolate roll to be cut in succulent slices. The pieces of butter, biscuits and hazelnuts make it irresistibly delicious.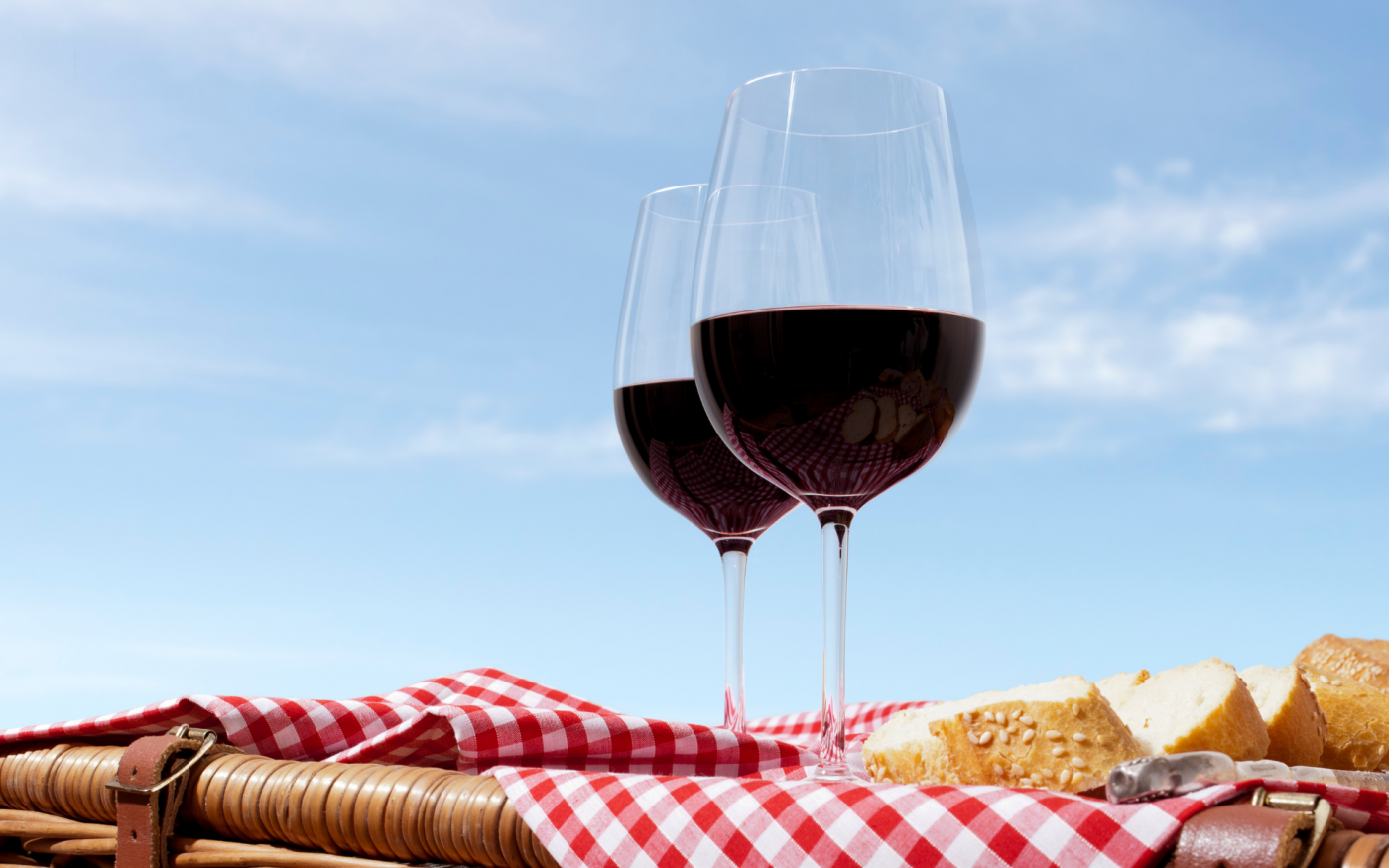 The best wines for this picnic
To accompany the zucchini and cold meats I've chosen a Freisa delle Langhe and I've naturally chosen a Barolo to pair with the cheeses. Barolo: the King of the wine par excellence, a red wine with a decisive character; a wine that has always been the symbol of this land.
Alternatively, you could opt for a Dolcetto, a versatile and light red wine, ideal for accompanying the entire meal.
As far as the sweet is concerned I suggest the Moscato d'Asti. A sweet and bubbly white wine that always puts you in a good mood.
The picnic is ready, now all you need to do is think about afterwards.
Undecided on the location for your merenda?
If you need help organising your picnic or choosing a location for your merenda sinoira, read this article.