This strange winter is coming to an end and it's time to start thinking about the Easter menu. As always, the Langhe offers numerous opportunities: you'll find the main events taking place in Piedmont on this page (content only available in Italian).
For those of you who are still tied to the traditional family lunch, followed by what is usually the first barbecue of the year, or rather Easter Monday, the following are some ideas on what to cook.
Appetizers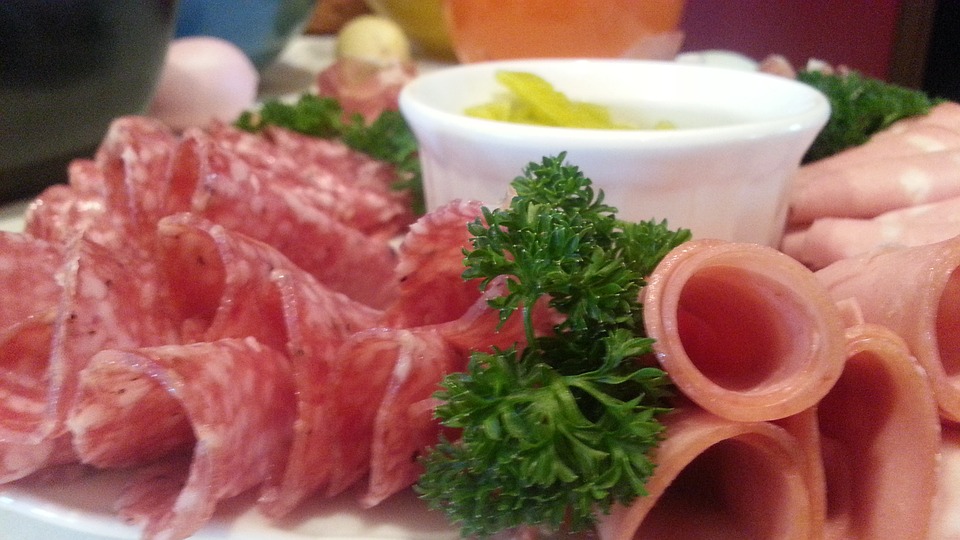 Let's start with something traditional like an assorted platter of salamis, local cold cuts and cheeses: lard, bacon with herbs, donkey salami with Barolo and truffle, prosciutto from Cuneo served with diced Robiola from Roccaverano, Murazzano and the inevitable toumin.
Those of you who'll be in the Bra area may want to try a local delicacy: veal sausage that must absolutely be eaten raw.
Next, we suggest trays of stuffed onions served warm, as recommended by Nonna Genia, all accompanied by a few good bottles of wine. The choice falls back on a white wine: Roero Arneis, Langhe Favorita or Chardonnay.
First and Second dishes
Let's start the menu by talking about the seconds. So as to change a little bit and, especially for those who do not want to eat lamb, a traditional braised meat dish in Barolo accompanied by seasonal vegetables is our choice for the second dish.
The braised meat sauce is an excellent condiment for homemade tajarin or ravioli del plin. The choice is yours. In order to prepare the sauce, you simply need to put to one side some of the meat broth and heat it while the pasta is being cooked.
Clearly there are no doubts as to which wine to serve: Barolo to go with the braised meat and Nebbiolo to accompany the firsts.
Desserts
The Colomba (an Easter cake in the form of a dove), which can be served accompanied by mascarpone cream with chopped hazelnuts, is an absolute must during Easter. And you must have some chocolate eggs with surprises to unwrap for the little ones! Of course, those who are gluttonous may even opt for a trio of desserts and actually prepare a trifle.
And now all the banquet needs is some walnuts, hazelnuts, peanuts and a fruit salad with seasonal fruit, served in an original way: empty oranges or grapefruits after cutting them in half. This way you can use the half-cut peel to serve your fruit salad.
Here in Piedmont the wine pairing is quite simple; the dessert wine par excellence is the Moscato, capable of conquering even the most fussy palates.