Everybody knows Dolcetto as the perfect table wine, the one our grandparents used to serve with simple but tasty piedmontese dishes.
Dolcetto has a good structure and it's produced with Dolcetto grapes in purity. It is a red dry wine, not sweet as the name (dolce=sweet) suggests.
Dogliani's area is, without any doubt, the best home for the Dolcetto grapes since its soil manages to create either fresh and everyday wine or well structured ones and good for aging.
Now we're ready to taste the Dolcetto di Dogliani D.o.c. 2008, from the family wine farm Bricco del Cucù, in Bastìa Mondovì (Cuneo).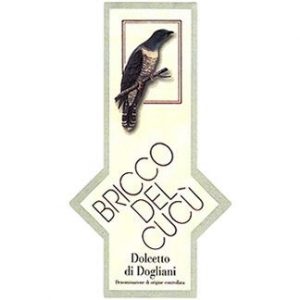 Tasting notes
Of a ruby intense red in colour with darker nuances (due to the aging). It is a still wine.
Its aroma is wide and fruity with taste of blueberries, cherries and jam. It has delicate spicy notes of dry fruit like nutmeg and dry almonds.
The taste is dry, warm (13,5% of alcohol) and well balanced. It appears bitter at the end and has a good acidity and sapid level. Quite long persistence also thanks to the tannins, relevant to the final.
Let's combine it, because of its good structure and longevity, to rich dishes such as fresh pastas with meat sause, risottos with mushrooms and fondue or try it with second meat plates like game and poultry or, simply with appetizers of middle aged cheese and cold cuts in general.
Serve this good Dolcetto di Dogliani at the temperature of 18-20°C in its right glass named bordeaux, after a proper decantation of about a hour, in order to spread easily all the parfumes.
Enjoy your tasting!
Buy wines on-line with a 10% discount. Coupon code: BERLIN