On the occasion of Women's Day, we publish a new installment of our column paying tribute to the great women of the Langhe: both those whose names are well known, and those who act 'in secret', and who had to carve out their place in the world during challenging times.
Women and Wine, the voice of the Langa, Roero and Monferrato producers
The aim of "Women and Wine" is to be a column that gives voice, from time to time, to a female figure in the world of oenology and viticulture in the Langhe, Roero and Monferrato area. A woman chosen for her tenacity and courage and who, in our opinion, has something to teach.
How male-dominant is the world of wine today? Is there still some trace of the "roles" established in the past? Without knowing the answers, yet with a keen interest in asking the questions, we interviewed some of the best known women in this sector.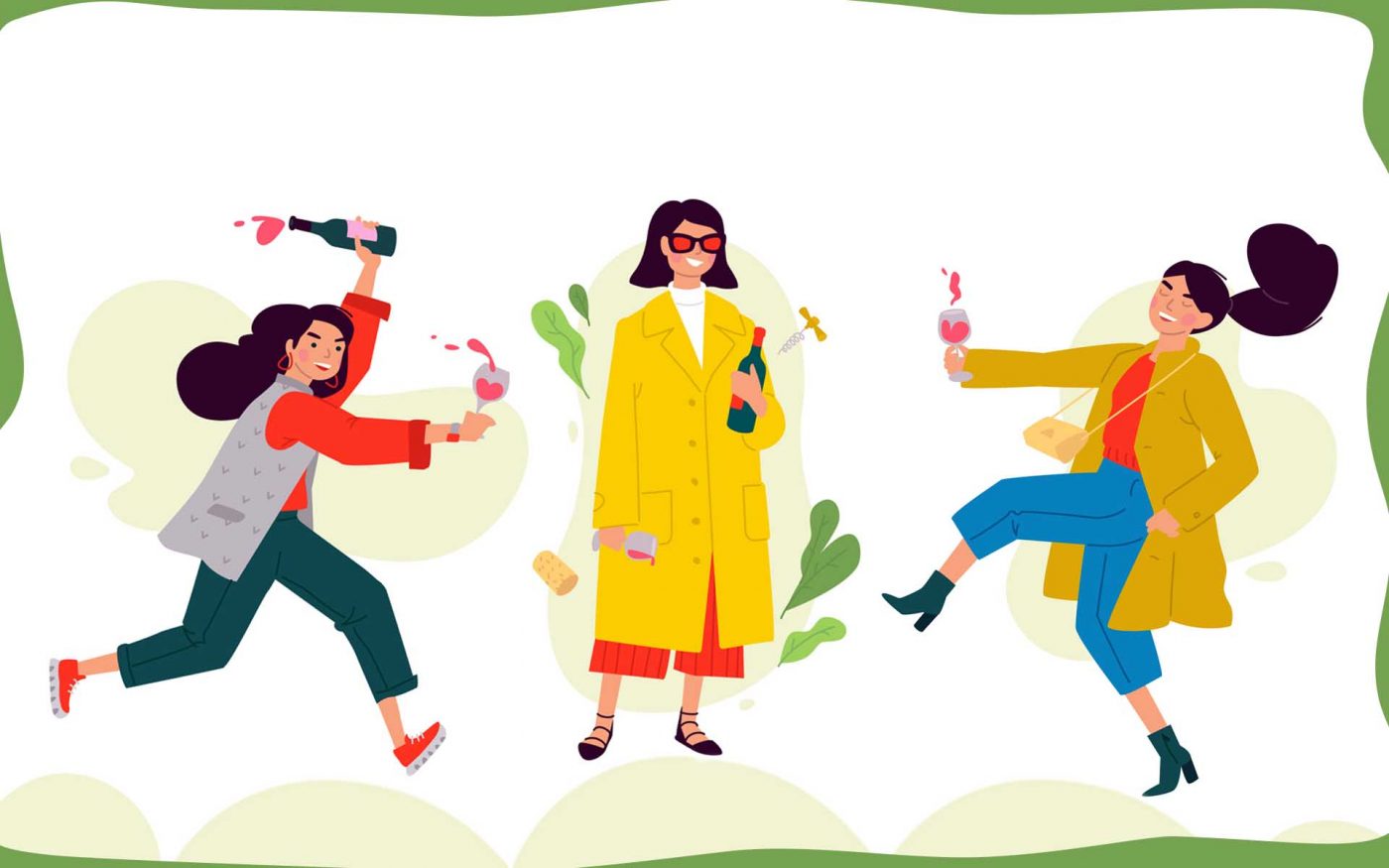 The Pelissero family has been in the wine business since 1921, when grandfather Francesco bought the cascina where the winery and the first vineyards now stand: it can be said that Daniela grew up among the rows.
We chatted with her for a few anecdotes and took the opportunity to look into her professional life, to discover the satisfactions and difficulties in carrying out her tasks in the company.
Have you always been to Grinzane Cavour? When did you choose to enter, or rather stay, in the world of wine?
DANIELA – I was born and grew up here, I always thought that my tomorrow would also be in this area, among these hills. I am the only girl of three children and I am the eldest sister.
I studied here and married in Grinzane Cavour 35 years ago, always working in the company. Parallel to my work in the family, I developed a business in the field of water treatment for swimming pools and sprinklers. Today I dedicate most of my time to the wine cellar.
I have always been in this world, my parents were the second generation, I represent the third.
Once my grandparents sold demijohns and grapes, then over time we started production in bottles, right around the time I joined. Support was needed because sales were increasing.
Today I take care of everything we could call the 'sales department': I follow the wine shop business, orders and shipments, accounting, administration, and of course customers and tastings.
How do you see yourself in the future and how do you see the future of the company?
DANIELA – I see it here. I will support my family as long as I am in a position to do so, just as my mother did and as my father Sergio continues to do, who at 88 still fascinates all the tourists who pass by the wine shop with his interesting stories of the Langhe of the past.
My children Luca and Francesca also think about their future here: Luca went to wine school and is fully involved in the world of wine and Francesca studied management in English. At the moment they are both doing other things but they are helping out and one day, when the time is ripe, they will carry on what our family started three generations before.
To stay on topic: I imagine your mother and grandmother also played an important role in the cellar. Do you have a memory or anecdote to which you are particularly attached?
DANIELA – My mother was a direct grower and in fact, the winery still bears her name. I immediately took care of the wine shop and therefore the sales aspect, while she took care of the cellar.
People who, like me, experienced the grape harvest in those years, will surely have wonderful memories of conviviality and joy, even though fatigue, just like today, was very much felt.
I remember well when as a girl, I was around 14-15 years old, we used to harvest together. It was November and there was always an early morning mist between the rows. We were talking about fifty years ago.
If I close my eyes I can still see my grandmother, who in her apron would come to the vineyards to bring us the classic tomato and garlic sandwich for a snack. In those days, even the little ones spent their days in the vineyards playing.
What is the most rewarding aspect of your job? How has it changed over the years?
DANIELA – Definitely being in contact with people is the most beautiful and satisfying aspect of my job. Clients very often become friends, some of them visit us every year.
Dealing with people from all over the world gives you the opportunity to continuously understand the richness of the place where we live, through the passionate gazes of those who are happy to have discovered something unique.
Another big change I have noticed in recent years is the preparation of the customers: those who walk through the wine shop door know what to expect.
With respect to changes, of course the biggest one is related to communication and the means we have today: I now close many orders and keep in touch with customers via WhatsApp. We have tools that when I started I would never have imagined I could use and today they are my daily bread.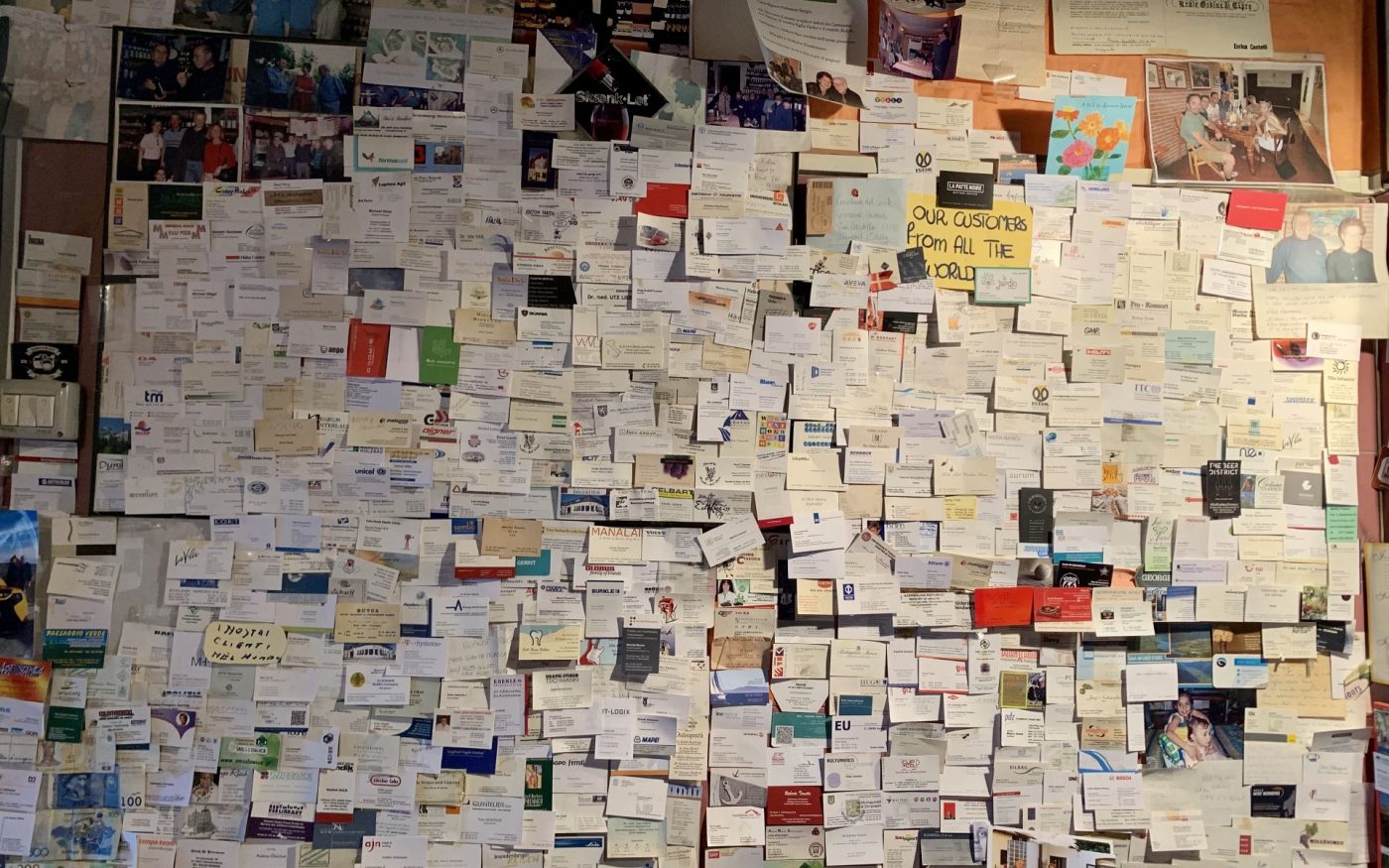 Are there difficulties or even discrimination in being a woman working in the world of wine today?
DANIELA – This is a world that is traditionally male and I am happy that the trend is changing. There are more and more women involved in the production and sale of a product of excellence that finds an excellent ambassador in women.
It is never a question of a lack of trust, more of a certain distrust, a legacy of times gone by.
I am very lucky to have my dad still active and close to me, but sometimes it is not easy to get initiatives accepted or to be taken seriously as a daughter and a woman. However, it is never a question of a lack of trust, more of a certain distrust, a legacy of times gone by.
Almost always on balance, however, we are all happy and satisfied.
Thank you for your time, Daniela. Do you have anything to say to future Women of Wine?
DANIELA – Surely the message I can give them is to believe in what they do because those who live in this area have an immense fortune that not everyone has: it is important to recognize that we are in a paradise and we have diamonds in our hands.
Those who, like me, have the opportunity to take care of what has been built with hard work and dedication by their grandparents and great-grandparents must be grateful and aware that they have a beautiful road ahead of them.
Of course, one has to work hard on a daily basis, and not let the difficulties get you down, but along with the tiredness comes satisfaction and gratification.