I don't know about you, but in my family there has always been a tendency to stay at home on Easter day: we'd invite the whole family, each would bring a little something plus a bag of badly hidden colourful eggs for us kids.
Easter Monday has a story of its own, consisting of great project and quick solutions in the case – almost certain – of a rainy day.
Whatever your past holiday tradition is like, I have a question for you: don't you think that these two days of vacation, popping up in the middle of the year surrounded by periods of work, gym, school and rare moments of relax, should involve staying as far as possible from the everyday life?
Shouldn't we convince ourselves and the whole family to do something different, take a break from it all together?
My answer is yes, and to support my thesis I'm providing you with a few options. (The events are yet to be translated unfortunately, but you can call the organizers for more informations!)
Porte Aperte in Cantina
On Easter and Easter Monday there will be a new edition of the great Piedmontese oenology event, "Porte Aperte in Cantina" which literally means "the wineries oper their door".
It is an initiative which mainly involves small family-run wineries, which let curious visitors in their companies (and often houses), sharing their work and their history.
The list of participating wineries is long enough to allow everyone to find one, or more than one, that convinces all the family.
So why not transform the tradition, spending a few hours of Easter and Easter Monday in an educational and fun environment to discover the wines of Langhe, Roero and Monferrato?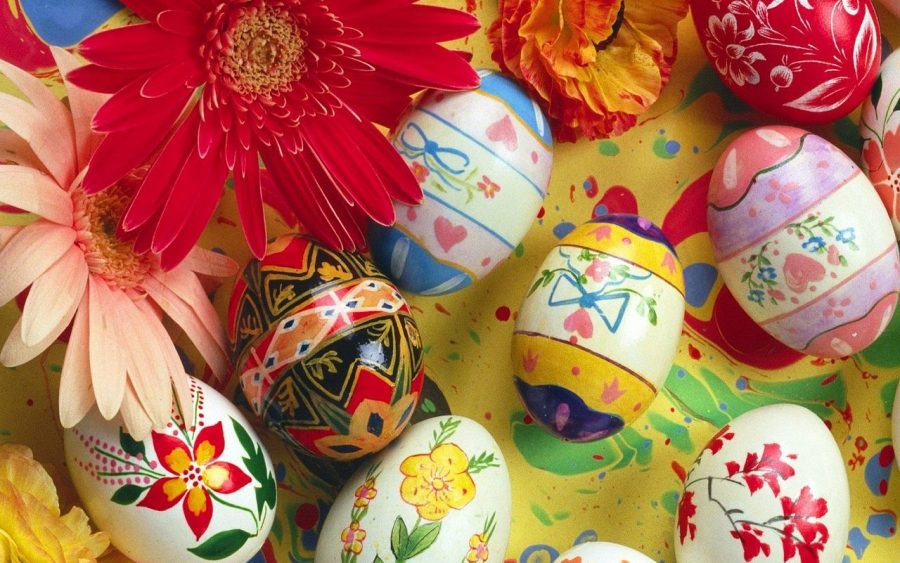 Easter and Easter Monday lunches
Same old story: unless cooking is your great true passion, and it comes with a whole lot of patience to adapt to everyone's tastes, going out to eat on Ester and Easter Monday is always a win win for all.
Well, you find yourself in a lucky place: the gastronomical offer in the area is widely spread.
Here's some examples:
Il Vigneto di Roddi – Roddi – 21st and 22nd
Once again this year the restaurant "Il Vigneto" planned a special menù for your holidays, allowing you to sit back and enjoy great food.
The choice is that of traditional dishes revisited with carefully selected local ingredients, all embellished by a relaxing setting in the Langa hills.
Price: 45,00 € drinks not included.
Osteria La Salita – Monforte d'Alba – 21st and 22nd
Set menu or a la carte, immersed in the green of a courtyard where the senses abandons themselves to the pleasures of the palate, accompanied by a list of about 400 labels.
All the dishes proposed by Marco are made at the moment. Pasta, bread, breadsticks and desserts are homemade.
Price: 38,00 € drinks and service not included.
Ristorante Perlage – Piozzo – 21st and 22nd
Perlage welcomes you for a lunch of conviviality, with 2 special menus in an environment characterized by murals and furnishing accessories that offer a welcoming and cheerful atmosphere.
During warm days, an outdoor terrace overlooking the hills allows you to enjoy excellent dishes and excellent wines in a suggestive atmosphere overlooking the Langhe.
Easter Price:
33,00 €  adults
FREE from 0 to 2 years
16,00 € from 3 to 10 years
Easter Monday Price:
28,00 € adults
FREE from 0 to 2 years
12,00 €from 3 to 10 years
Discover more about Easter, or Easter Monday!
Ristorante Le Vigne e i Falò – Castagnito – 21
The restaurant of the young chef Gabriella Massucco is located above the family cellars surrounded by their vineyards in Castagnito d'Alba: her enthusiasm and passion for typical Langhe and Roero products merge in renewed traditional dishes in an elegant but home like environment.
From its large room you can enjoy the view of the family vineyards in the heart of Roero. On Sunday, April 21, the restaurant Le vigne e falò will be waiting for you to celebrate Easter together, with a rich menu.
Price: 55,00 € wine not included.
Cascina Rosengana – Cocconato – 21st and 22nd
A small biological and biodynamic reality, in the Monferrato Riviera, to spend a relaxing day in the hills of Cocconato and savor a menu at kmO where tradition meets innovation.
Two different menus for Easter and Easter Monday, with the focus always on the territory.
Easter Price: 50,00 € drinks not included.
Easter Monday Price: 35,00 € drinks not included.
Discover more about Easter, or Easter Monday!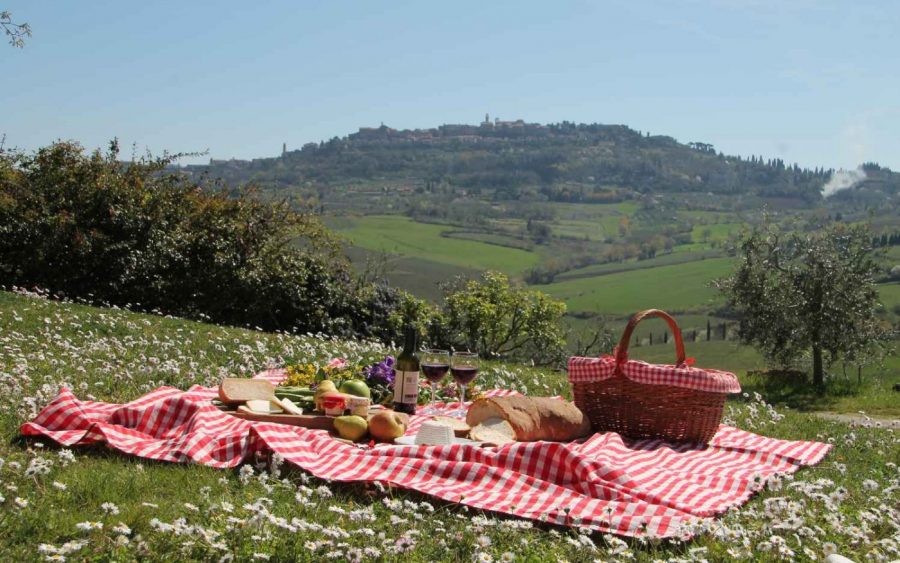 Wine and food events, plus more…
Panoramic picnic in the Langa hills
The Langa is a land of wonders, some well exposed and others to be discovered wandering among the hills: let us local enthusiasts guide you to find the best views, with spaces suitable for a full-scale picnic far from the crowds of the most signaled locations.
Starting from a nice bar in the Alba area, where (why not?) you can start off with the right gear enjoying an aperitif with Piedmontese wines, collect your personalized picnic basket and spend Easter or Easter Monday in nature.
Easter Monday in the hamlet
A full day, from morning to evening, suitable for families with children of all ages: the location is Serralunga, a splendid medieval village perched on the Langa hills.
The Pro Loco offers a rich program of events, with music, games and dancing events and a rich lunch all together.
As the background music of the day, the Occitan band of Balacanta, which will help take you back in time.
Eater Monday at the castle of Monticello d'Alba
In the magnificent setting of the Conti Roero castle, for the whole day it will be possible to take a tour of both the manor and the surrounding park by Xavier Kurten, all accompanied by a guide.
In the afternoon there will be a special treasure hunt for families, where they will search for clues to compose an ancient map of the park and thus find a precious hidden treasure.
Easter Monday picnic in the vineyards at Cascina Rosengana
You only need to bring friends, family, and some comfortable blankets of yours, they will do the rest: in the Barbera d'Asti 465 DOCG vineyard, the grill will cook non-stop, organic products and refreshing drinks will accompany everything and the biodynamic wine will flow from the barrel at will.
In short, the Easter Monday of everyone's dreams, always hoping that the weather will keep, delighting you with the view of the Monferrato hills and a 360 ° view of the Alps.
Price:
25,00 € non-stop grill
15,00 € kids menù
5,00 € non-stop wine
Spring flavors in the Brichet vineyards
An invitation to those who wish to spend a pleasant day full of tradition, authenticity and hospitality.
You will spend Easter Sunday relaxing in the vineyards, and tasting typical products carefully selected by Mirella, the owner, who will transform them into exclusive recipes.