Photo Credits: Uve — Rooms & Wine Bar
Red wine mustn't be drunk cold (or even chilled)! This is what we've always heard growing up.
Today, tho, the popular opinion is slowly changing, and the question we ask ourselves is…
Are there really red wines worth drinking at low temperatures?
Well, it appears to be so. Even experts now tell us with conviction that yes, certain reds can be drunk cold.
Certain, though. Some specific varieties with well-defined characteristics.
So, those of you who dislike the white and rosé, do not worry: there is another option, you just learn how to recognize it among many.
How to choose the right red wine
to drink cold
Before you run to pick your best Barolo to put it in the fridge here are some clarifications.
Alcohol
The first clue to look for is the percentage of alcohol. A wine that can be drunk at low temperatures must in fact fall within a range between 12 and 14%, a criterion that already excludes a good chunk of options.
Acidity
Another important feature is acidity: it takes, in short, a wine that behaves a little "white", with few tannins and a lot of freshness.
Vintage
It's then a must for it to be a recent vintage, freshly harvested, so that it doesn't have too much to lose in roundness: a general rule is that a wine served cold will always be less persistent and full than the exact same product at room temperature.
The fridge
use with caution
Once you've chosen the right type of wine, there is another precaution to keep in mind in order to save the specificities of the product.
The serving temperature of our "fresh" red wine must be between 11 and 14 ° C, not more, not less.
It is therefore important to put the wine in the fridge just before use, instead of forgetting it inside, as we often do with whites.
An excessively cold temperature causes in fact the reduction of the perception of most of the aromas, leaving us with a wine that is doubtless refreshing, but with a poor personality.
Red wines from Langhe
that you can drink cold
Here are the local varieties that we suggest as eligible for this torrid summer: from here on, the choice is yours!
Dolcetto
This grape, very often underestimated, has a rare elasticity.
Usually considered as a base for table wine, drinkable and peasant (perfectly falling therefore in the criteria listed above), it is in fact able to give life to wines with a modest structure, endowed with good aging capacity.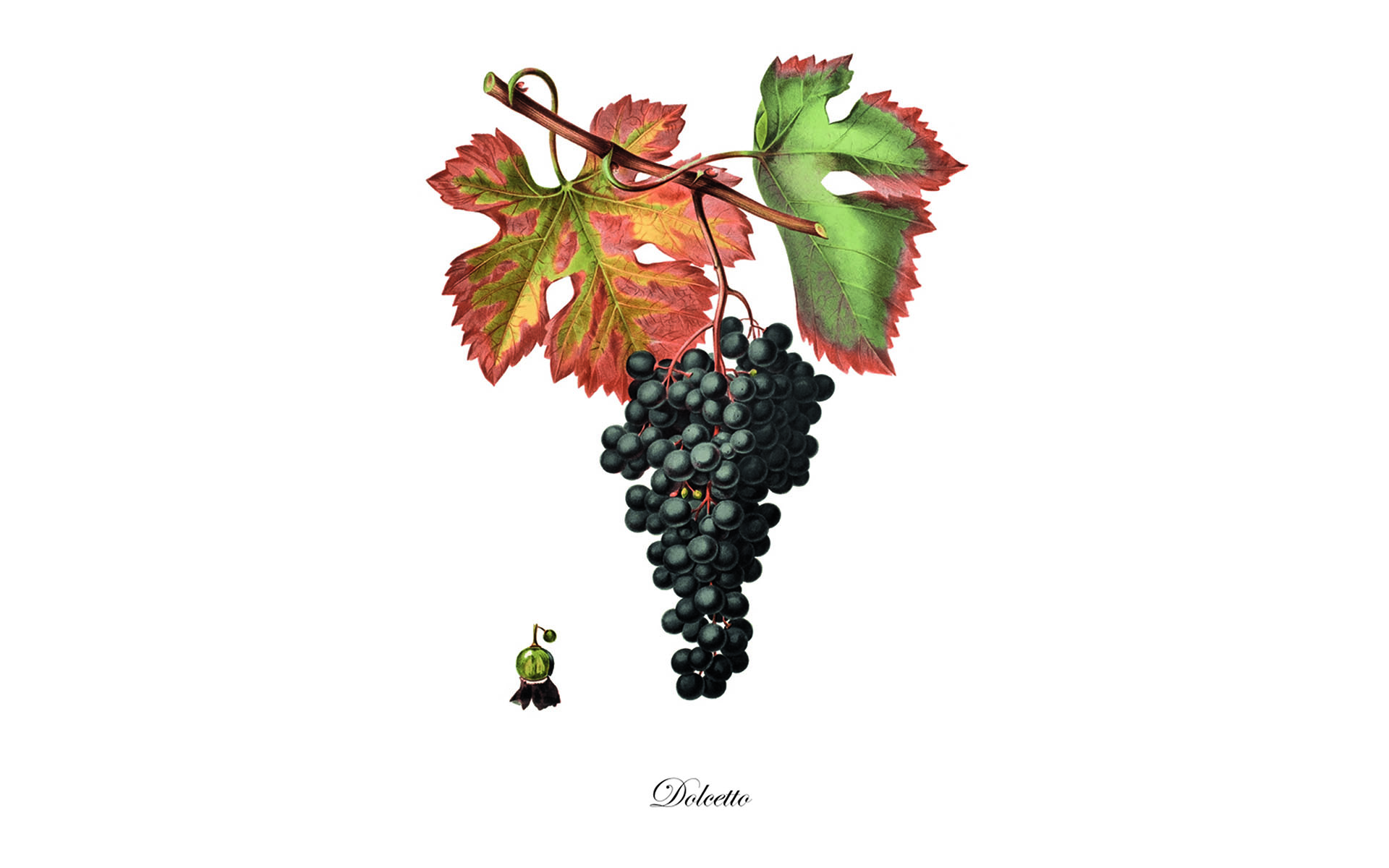 However, it is in most cases a fruity and extremely winy product, which has little to lose with the lowering of the service temperature.
Having two components of the hardness on the palate very low (tannin and acidity), if exalted by the cold, however, it remains extremely pleasant and intriguing.
It stands out for its high versatility in combinations with foods but not only, even with different moods and contexts.
Pairings
In particular, however, a dish that pairs incredibly with a glass of Dolcetto is the local "plin al ragù"; even cured meats, inevitable on the Piedmontese tables, bring out its best.
Discover the selection of Dolcetto on Shop Langhe!
Pelaverga
Spicy and intense, fine and not very persistent, the Pelaverga is very well suited to be served at temperatures around 10 – 12 degrees, which enhance the fresh and pleasantly pungent notes of this wine.
It is one of the smallest DOC in Italy, with a total production of about 140,000 bottles per year: a characteristic that, together with the affordable price, contributes to making it a special product.
Pairings
The white pepper note that characterizes it combines spectacularly with platters of salami, pies or omelettes to be consumed by the pool, perhaps at sunset.
We're also aware of its aphrodisiac powers, which contribute to animating the summer nights.
Grignolino
Fresh and bursting, light and fragrant, it can be served cool, as an aperitif or to accompany savory fish in union with oily and succulent sauces, as the Piedmontese tradition requires.
The light spice and light tannin, especially when it comes from the Monferrato, offer high drinkability and pleasantness.
And then there are those who say that the origin of its name derives from "Grignè" that in Piedmontese means laughing. What's better than a wine that brings good mood?
Pairings
It is also excellent with grilled vegetables and complex salads, light first courses and white meats.