For most of its history this part of Piedmont was completely isolated: people spent their lives in the small villages of Langa and Roero, with a flow of arrivals and departures almost completely inexistent.
Here tourism was not an interest, gave neither money nor food to eat, and wine, produced most of the time with the unpredictable Nebbiolo, didn't leave the regional boundaries. Nevertheless, the damp morning mist and the cooler days made it a great place for the development and growth of native grapes.
Today the situation is different, the name of this territory is spreading in the world of wine lovers conquering peaks previously unexplored. Nebbiolo, Barbaresco and Barolo are on the mouth and in the glass of all.
But what do we drink in summer, when full-bodied red wines await us in the cool of the evening? What fills our glasses in the days of July, when after the hard work in the sun we sit down to enjoy our hills?
Here is a list of faithful companions of the warm days of Langa, the native white wines that will relieve local and tourists with a touch of acidity or freshness.
Arneis
Perhaps the best known of the white grapes of the area.
A quite controversial name, which derives from Renesio (a locality of Canale) according to some, and that for others means "scoundrel" in Piedmontese, also called the difficult vineyard.
Its origins are instead certain, linked to the sandy hills of Roero. Once threatened with extinction, this vine has recently made a great comeback.
Roero Arneis obtained the DOC in 1989 and the DOCG in 2006: consumers have learned to appreciate its characteristic aromas of apricot and peach.
Discover the selection of Arneis on Shop Langhe!
Nascetta
The white Nascetta variety was first documented more than 140 years ago.
The name "Nascetta" was coined by Giovanni Gagna, a nineteenth-century Piedmontese enologist; mistakenly, he believed that the grapes were linked to the Sardinian Nascu. The correct pronunciation is Nas-cetta, with a french silent "e".
His personality ranges from the qualities of pepper / herbs / citrus when picked unripe to tropical styles in mature versions; in both cases it is a wine with a good minerality.
The other distinctive feature of Nascetta grapes is that it is extremely resistant to oxidation: leaving an open bottle, even for a few days, doesn't seem to have any side effects.
Find out more about this autochthonous aromatic seed variety!
Favorita
Favorita has long been associated with the Ligurian Vermentino.
In 1964, the Italian Ministry of Agriculture established that there were enough differences between the buds, clusters and leaves of the two vines to officially classify them as separate.
The wines of Favorita grapes are known for their intense notes of pear and a good dose of acidity, due to the late ripening of the grapes.
It is a wine that stands out for its elegance and delicacy: it is said that it was the "favorite" of Rosa Vercellana, better known in Piedmont as the Bela Rosin (beautiful Rosin), first lover and later a morganatic wife of King Vittorio Emanuele II of Savoy. This is where the name comes from.
Here are the products available on Langhe Shop:
Langhe Favorita DOC 2016 – Ghiga: this wine has floreal notes and a delicate flavor of dried fruit. It can be combined with many types of cheese, but also with pasta dishes and main courses based on fish and white meat.
Langhe Favorita DOC 2017 – F. Borgogno: straw-yellow with greenish reflections, slightly fruity, delicate with a dry taste and with a slightly bitter aftertaste. Generally it is a "young" wine that should be consumed during the vintage.
Le Nature Langhe DOC Favorita 2016 – Pelissero: the primary aromas are pronounced and slightly aromatic. To the taste the wine appears endowed with an interesting acidity and fineness, which are reconfirmed in the aftertaste. The delicate gustatory fullness increases its persistence.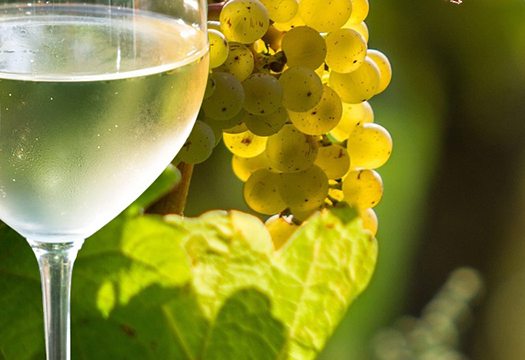 Moscato
Moscato has almost become a cultural phenomenon in recent times.
Demand has increased, with consumers looking for a sweeter, more delicate wine with a low alcohol content, like Moscato d'Asti DOCG.
Thanks to its relatively low price, the delicate, fruity and floral notes and the incomparable sweetness, this wine is perfect for an afternoon toast in the sun.
The aromaticity of the bouquet captures any type of palate.
Discover the selection on Shop Langhe!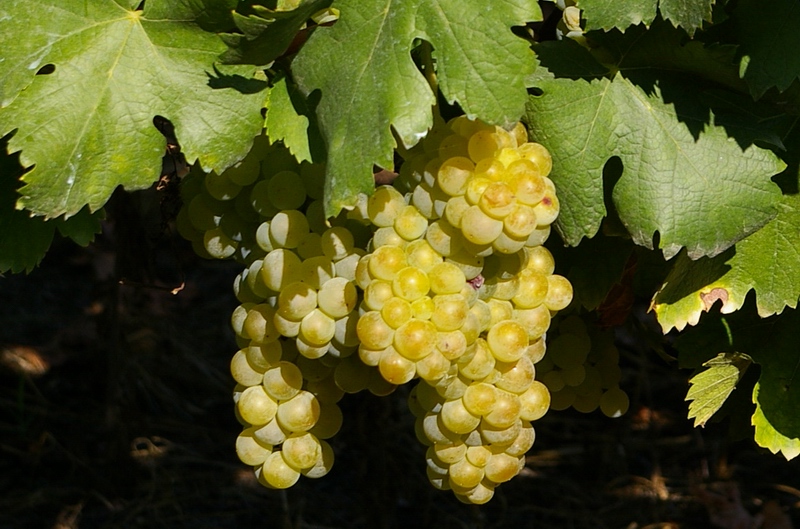 Erbaluce
Erbaluce is a white grape originated in Piedmont, probably dating back to Roman times.
Today it is produced almost exclusively in the small area of Caluso, and is in fact typically known as "Erbaluce di Caluso".
It is an extremely acidic grape with low yield and with a tendency to become strongly astringent.
When the fruit is harvested very ripe, the wines recall the apple, both in the nose and in the taste: for these reasons, one of its highest expressions is the passito version.
Thanks to its strong acidity, it ages well in the bottle.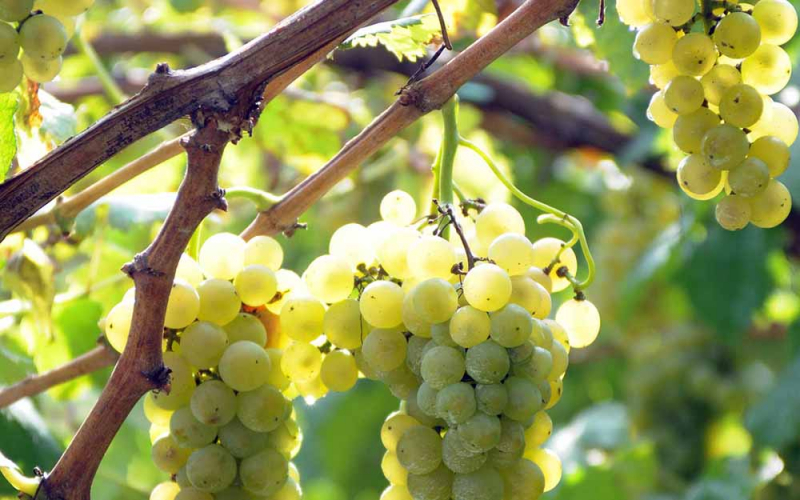 Timorasso
Made with the homonymous vine, the Timorasso boasts more body and complexity than many Italian whites: it is certainly not the classic light white to sip as an aperitif.
When young, these wines conquer with seductive floral and apricot aromas, and with a characteristic apple flavor with a marked acidity.
As they age they acquire a mineral complexity and get notes of dried fruit, almonds and honey with a harmonious balance.
A white that is interesting to follow in its evolution: the best way to enjoy it is to close your eyes and get lost in the mix between freshness and body.
And then, a journey through bubbles…
To make sure not leave anyone with a dry mouth we mention, among many others, "our" three metodi classici:
Roero Arneis DOCG For You 2015 Spumante Metodo Classico – Demarie: a cheerful and bright metodo classico. On the nose there are both floral and fruity notes reminiscent of broom, camomile, peach and apricot. These typical arneis scents are followed by the aroma of bread and yeast. The taste is dry and pleasantly harmonious.
Spumante Brut Metodo Classico 2013 – Battaglino: fine and velvety perlage, aromatic profile with floral notes of elder and hawthorn that give delicate nuances of freshness of the fruit, including citrus and yellow fruit with hints of aromatic herbs. The sip proposes freshness and fruit with a persistent, refined and harmonious finish.
Spumante Brut Metodo Classico Tre matote – Cà Neuva: only 1000 bottles produced of the brut sparkling wine "Tre matote". Of good harmony, with a flavor that is elegant and with very refined notes. The alcohol content is 12 ° and the color is light yellow. Excellent as an aperitif, during the meal goes very well with first courses and fried food. We recommend a service temperature around 10-11 degrees.
To mention the pairings we use the method of 'seasonality' and combine everything that brings freshness to the mouth.
The acidic notes will be the key role, and accompanied by intensity and light body will offer us incredible combinations of taste.