Here is the procedure for the recipe of a classic Carnival dessert here in the Langhe and one that you surely already know (steps if you have never prepared it, but you certainly have tasted it, haven't you?).
Originating in the Po Valley belt of northern Italy with forays even into Tuscany it is a rather remote preparation, present as early as the Renaissance, it was enriched over time with the arrival of new ingredients such as alchermes (sweet, red in color and more alcoholic than wine) and chocolate, which in the form of pudding was used in layers instead of custard.
At one time it was also made with cookies or leftover dry cakes, where the function of the liqueur was precisely to soften the whole and make it palatable again with an eye to household economy as well.
An ancestor of Tiramisu by methodology of composition but substantially different in the ingredients used, it is a brightly colored dessert that characterizes it.
What to prepare
a very deep oval shaped dish
a spoon
Procedure
Take 150 grams of finger biscuits. In an oval shaped dish place a layer of biscuits wet with some Jamaican rhum.
On top of the layer of biscuits spread some apricot marmalade and a layer of crema pasticcera (eggs, sugar, milk, flour and vanilla).
Continue making layers following the same order, but instead of wetting the biscuits with rum use the Alkermes liquor.
Next make another series of layers using rum. Once you have completed top it with chocolate crème (eggs, sugar, milk, flour and chocolate).
Serve cold.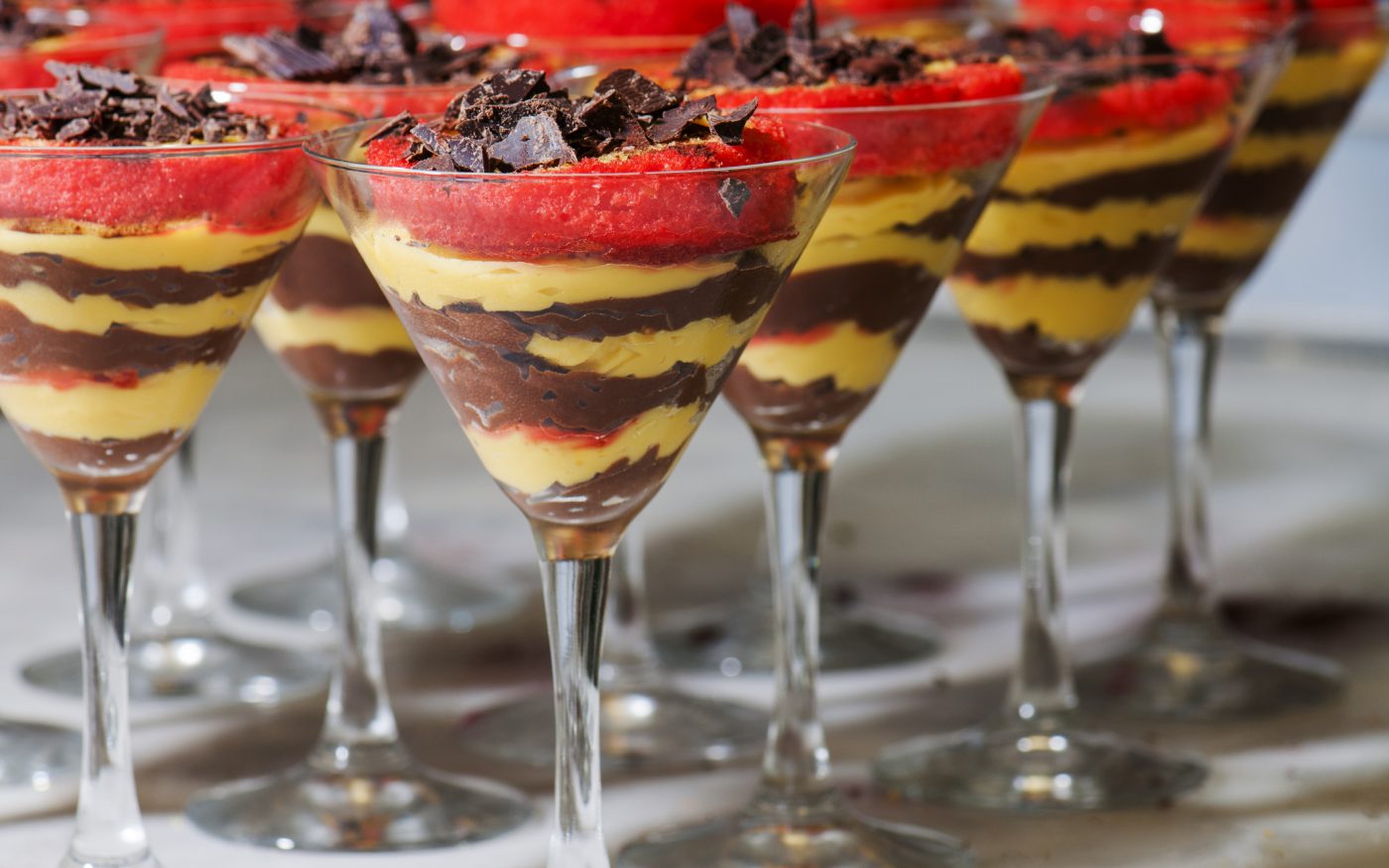 Curiosities
These "langhetti" (or "langaroli" or "langhesi", or "langhigiani", or whatever must we call these people!), these langhetti which talk so little, who are so reluctant when they must speak, people who are so distinct and essential when speaking of their jobs, of the seasons, of grapevines, of cellars, have such strange fantasies when it comes to the products of their simple yet original cuisine.
And can we blame them? These gastronomical initiations are naturally the creation of housewives, who are even quieter than their husbands and as we say, were born who knows when and who knows where, about whom its so difficult to make academic researches.
This is how our region has a patè which isn't a patè, vitel tonnè witout tunafish, batsoà which have nothing to do with silk stockings, grive with no nests, and this zuppa inglese, which is so mysterious in its origins and in its name.
It is prepeared in the whole Langa region and for important luncheons where it surely will be appreciated by the guests; it is really appreciated, because in it simplicity, it proposes an excellent harmony of zesty flavors, it is soft, and it spectacularly accompanies good fresh and fragrant moscato wine.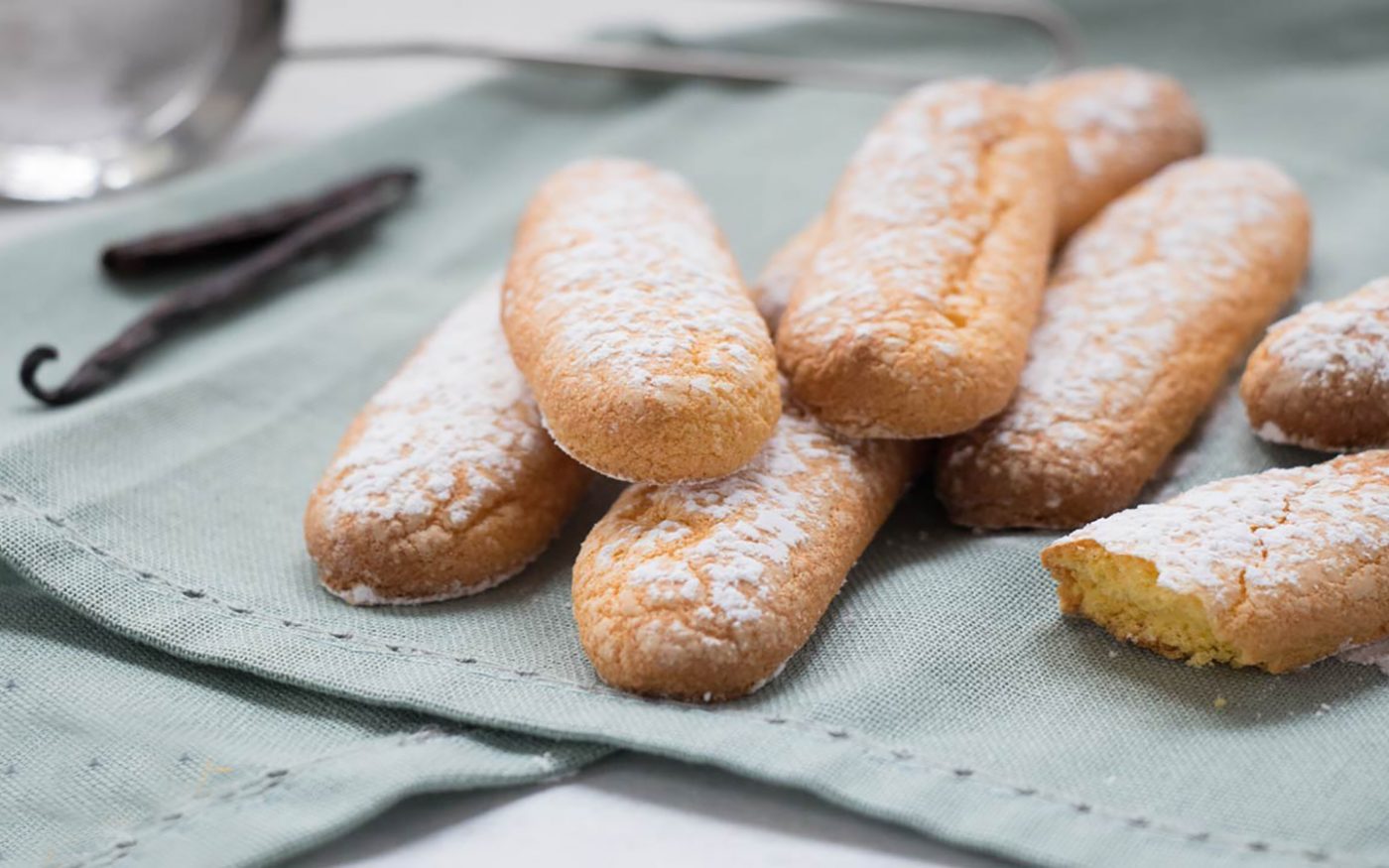 Actually some researches on this dessert were carried out, but nobody really ever found out where it comes from. There are two recurrent theories regarding the origins: this dessert could have been conceived in the kitchens of the Savoia family since the main ingredient are Finger biscuits that are also called English biscuits.
Others suggest a more complicated explanation: a trader, artisan (others say a soldier, maybe even a Garibaldian, but this doesn't make sense with the story since dates do not coincide) from the Piedmont region lived for a certain period in Naples, where he found certain zesty liquors, coming from the English ships (here is the point: even if it does sound complicated!).
With him he has some biscuits and he invented this strange dessert calling it zuppa inglese, which he brought home where his women re-elaborated it.
This is how the dessert defines itself in its traditional shape; but the name still remains with all its uncertainties.