Ingredients
600 g cardoons
4 eggs
100 g grated parmesan
butter
salt
pepper
Procedure
Wash the cardoons carefully, cut them in pieces and boil them for ten or fifteen minutes.
Let them cool and mince them.
Fry them lightly with butter in a pan, on a slow fire, and add salt, if necessary.
Put them in a bowl, add the parmesan, mix carefully and add the egg yolks.
Fluff up the egg-whites and add them to the mixture.
Add pepper, mix again and put in a pudding basin.
Cook bain-marie in the oven at 180° C for thirty minutes.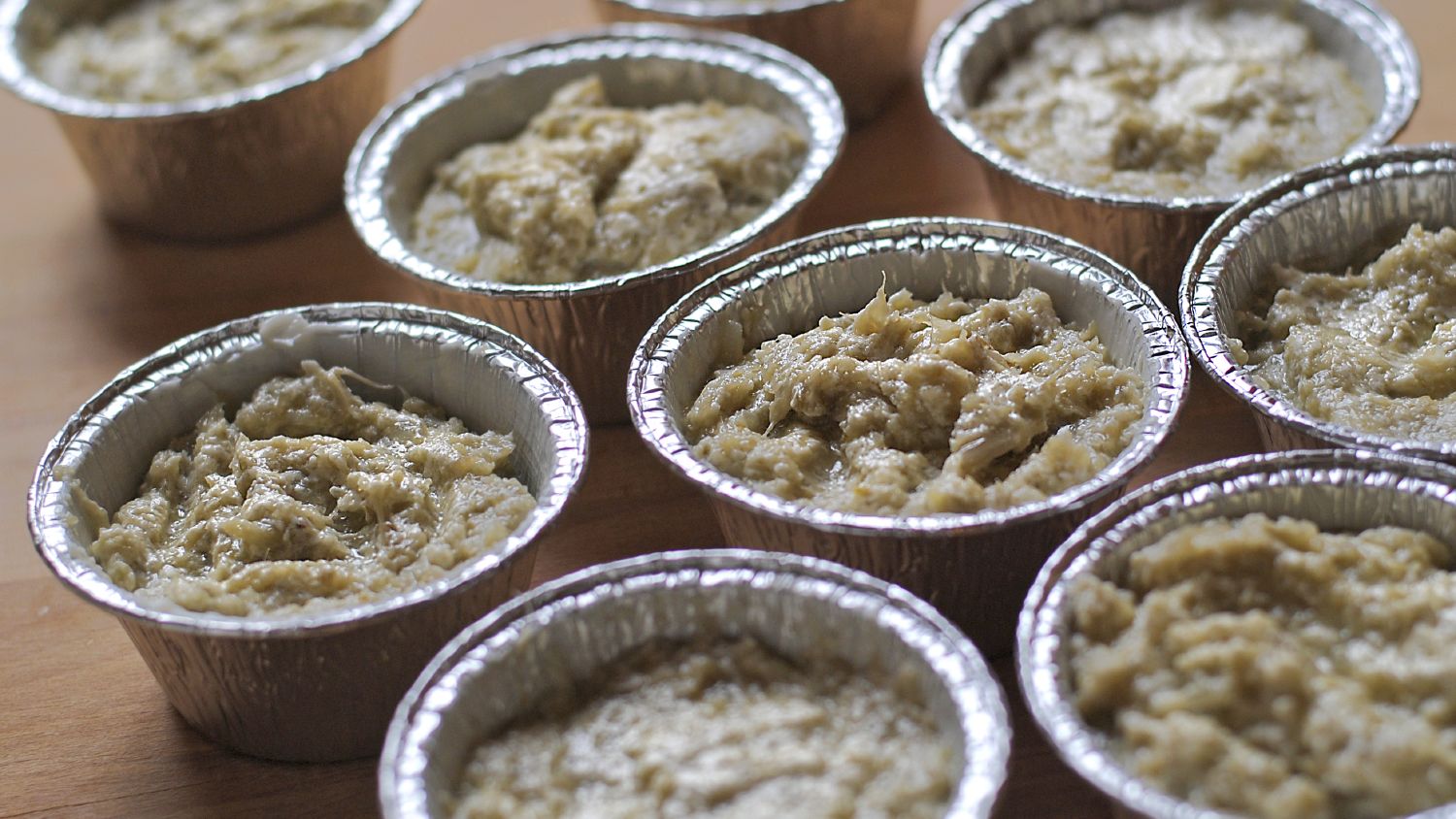 Check it by inserting a knife: when it is ready the knife should be dry when removed.
Serve hot, covered with bagna cauda.
Our recommendations
Consistency
By following the recipe to the letter, you'll get a flan with a rustic texture where you'll be able to feel the little pieces of cardoon under the palate. Carefully clean the cardoons, so as to eliminate as best as possible any strands.
If you want a flan with a velvety texture, after boiling the cardoons, blend them with a mixer so as to obtain a homogeneous mixture.
Doses
The doses of this recipe will allow you to get about twelve single portions of flan. You can easily halve them if you need less.
Preservation
You can keep the flan for two or three days in the refrigerator, covered by a thin layer of plastic film or you can freeze them.
And if the bagna cauda (hot dip) is too heavy…
If the bagna cauda is not for you, you don't have time to prepare it, or you prefer to stay light, a good alternative is to serve them with a tasty Parmesan cheese sauce.
Simply heat up a bit of cream in a saucepan over low heat and add the grated Parmesan cheese in the doses you prefer, depending on the consistency you wish to obtain. Guaranteed results!