Business Hours
Hotel:check-in → by 10 p.m.
Check-out → by 11 a.m.

Restaurant:by reservation
Holidays
The entire month of January and August
Just outside the city of Alba is a magical place, an ancient and authentic Langa farmhouse where harmony with nature and a love of conviviality find their highest expression.
Choosing to spend your stay here in Langa means enjoying rural and family hospitality: there are Elisa and Enrico, companions in life and adventure, their little Carmen cheering you up with her stories.
You might meet friends, uncles, and neighbors who frequent the farmstead feeding the spirit of sociability and friendship typical of Convivio.
In short, informality is the added value here, and peppers and bagna cauda are preferred to country chic.
The Restaurant
Fully savor the simplicity of tradition in an authentic and genuine setting
A micro-restaurant, as they like to call it, with a fixed menu as it once was, varying each season according to the availability of raw materials, some self-produced, such as saffron for example.
You'll find bottled house wines, excellent home-grown Nebbiolo, and a small, ever-changing wine list to taste new products all the time.
It often happens that at the end of lunch or dinner, the tables start interacting with each other, and the dinner immediately becomes convivial, the essence of this place: informality and sharing.
The dishes are what you might expect from a Piedmontese friend who invites you over for dinner and gives you a treat by showing off his grandmother's secret recipes.
Tasting Menu
Starting at 42€
Wine by the Glass
Not available
Special Menu
Vegetarian: Yes
Vegan: Upon Request
Celiac: Upon Request
The Rooms
Three rooms on the second floor with spectacular views of the inner garden
The cottage has three rooms and an apartment, ideal for indulging in a relaxing break between the beauty of nature and the warm welcome of a family.
Convivio's philosophy enhances country life, and this is reflected in the decor of the rooms, which are simple yet cozy and have all the amenities.
There is no TV in the room by choice, guests can find books scattered in every corner of the facility, and there is a rich library always open.
The farmhouse also has a ground-floor apartment with a separate entrance and kitchen, which can be used and is also ideal for guests with disabilities.
Double Room
Starting at 90€
Single Room
Starting at 80€
Additional Bed
Starting at 15€
Activities and events
Special experiences for tourists and little ones in the area
The facility offers to contact instructors for yoga classes or arrange bike tours, and of course, if you are here to taste wine, recommend the best wineries in the area.
In warm weather, the Convivio is home to Literary Jam Sessions organized by the Milton Bookstore, evenings when various writers and artists meet to compare notes, read or create something together, an exchange that has everything poetic about it.
In contrast, the Convivio Selvatico (Wild Banquet) is an extraordinary summer project that offers preschoolers the opportunity to enjoy a variety of outdoor activities in the summertime.
During the experience, children engage in a variety of activities, take care of a small garden to harvest vegetables for meal preparation, and participate in a drama workshop and yoga classes with certified teachers.
Yoga Lessons
For yoga enthusiasts or those looking for a way to relax and find their inner balance, the Convivio connects guests with highly qualified and certified instructors for a unique relaxation and wellness experience
Bike tour
Discovering the beauty of the Langhe by bicycle, the facility provides contacts for organizing exciting bike tours through the hills, passing breathtaking vineyards, idyllic landscapes and charming villages. The tours are suitable for all levels, from the casual cyclist to the more experienced, and offer a unique and exciting experience
Prices & Services
In close contact with nature, discovering good old habits, here grown-ups become children again and children become grown-ups
Single room
80.00€ including VAT low and high season
Double room
85.00€ VAT included low season
90.00€ VAT included high season
15.00€ VAT included single bed addition
Apartment
100.00€ VAT included
15.00€ VAT included single bed addition
Services
Pets Allowed WiFi Kids Games / Playground Parking Lot Garden Cafeteria Shuttle Bar Garage Restaurant
Accepted Payments
Visa / Cartasi Mastercard Satispay
Via Cagna, 14, Diano d'Alba, CN, Italia
Discover ↝

Castello Comunale Falletti di Barolo, Piazza Falletti, Barolo, CN, Italia
Discover ↝

Auditorium Horszowski, Via del Carretto, Monforte d'Alba, CN, Italia
Discover ↝

SP157, 19, 12060 Grinzane Cavour CN, Italia
Discover ↝

Castello di Benevello, Via Scuole, Benevello, CN, Italia
Discover ↝

Via D.Vallada, 12, 12065 Monforte d'Alba CN, Italia
Discover ↝

Castello di Serralunga d'Alba, Via Castello, Grinzane Cavour, CN, Italia
Discover ↝

For information and reservations fill out the following form, you will be contacted as soon as possible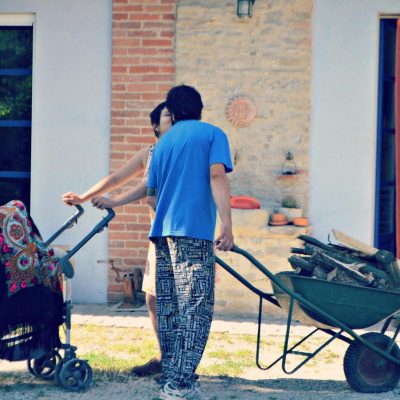 Business Hours
Hotel:check-in → by 10 p.m.
Check-out → by 11 a.m.

Restaurant:by reservation
Holidays
The entire month of January and August