Christmas in the Langhe for everyone: a small guide for the 2016 events
November 30, 2016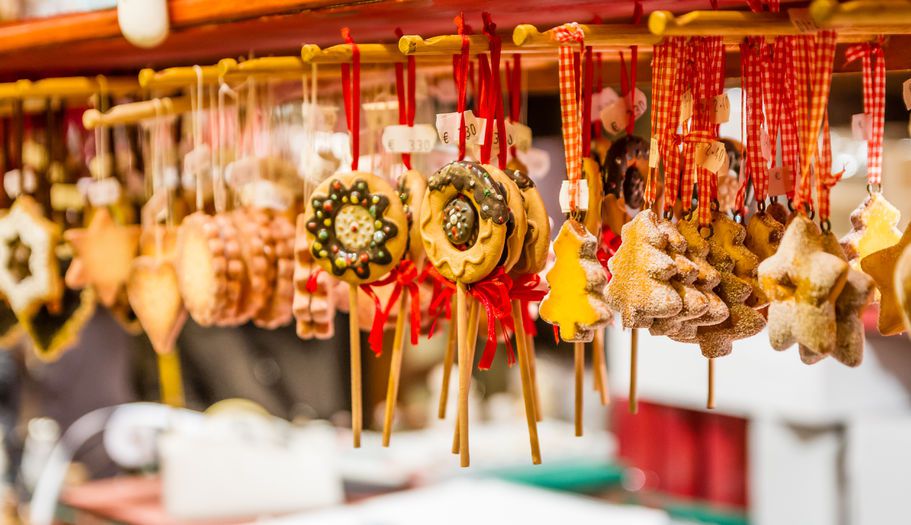 Christmas is getting closer and, like every year, we can't wait for the festivities to begin.
There are those who look forward to relaxing, those who can't wait to open presents and those who love to stroll along the streets surrounded by a Christmas atmosphere.
Indeed, the festivities are magical moment for everyone.
We've decided to give you a mini guide as a gift to help find ideas on how to spend your Christmas break with friends and relatives.
Whether you love music, whether you're the sporty type or whether you're a parent, you'll find at least one event that will suit your needs.
Local Christmas street markets
For all of you who still haven't thought about Christmas presents or for those who simply love to browse through the stalls set up with Christmas colors and lights, the local street markets are an event not to be missed.
You'll find many items and decorations for your Christmas tree, but also ideas to give to your loved ones.
In addition, you'll find local culinary delights, hot chocolate, mulled wine and roasted chestnuts to accompany your strolls.
Find the local Christmas street markets in Govone and Canale (available in Italian only).
Govone
Canale
Visits to the winery
Good wine lovers shouldn't miss out on a visit to a winery during the Christmas holidays.
There are numerous proposals during these holidays which carry on right up to the arrival of the new year.
An excellent idea for a relaxing day where you can have both a tasting session and the opportunity to purchase an original gift.
The winery owners will welcome you by showing you the places where the wines of Langa and Roero are made along with a tasting session accompanied by excellent appetizers.
Click here (available in Italian only) to discover all the wineries and relevant dates.
The manger scenes
If you love traditions and at home, along with the Christmas tree, you like putting up your very own Christmas crib then you mustn't miss out on the living nativity scenes and the Christmas crib exhibitions.
In Farigliano, you can admire (and also purchase) nativities from all around the world.
Hand made, artisan manger scenes created using various types of material will be exhibited, along with snow balls and carillon, with a Christmas theme.
Alba and Dogliani, on the other hand, will be hosting living manger scenes.
In Alba the pastors will be parading along the town's central streets with their animals while accompanying the Holy Family right up to the spectacular staging of Bethlehem.
In Dogliani, and more precisely in Castello, the city's hamlet, roughly 350 figures in costume will take part in the representation of the manger scene.
Ancient crafts, furniture and dialogues of the Holy Night in Bethlehem will be recreated in an impressive setting.
For the sporty types
Those of you who love adventure, and everything that keeps you active, can't miss out on the "Greetings stroll on the Barolo path" (available in Italian only) organized by the 'Associazione Terre Alte'.
A circular route around panoramic Langa ridges that ends with a wine-based and typical local products snack in the seventeenth century Castle in Castiglione Falletto.
Another great idea for your holidays is to organize an excursion in a quad with friends.
The fun is guaranteed: an adrenalin tour on four wheels amongst paths, vineyards and hazelnut groves. Perfect even as a Christmas gift.
Hunting for truffles
Are you interested in discovering how those mysterious truffles are found? Well then all you need to do is book a simulated truffles hunt.
You'll be accompanied by the 'trifulau' (truffle hunters) from the Associazione Trifulau Colline di Langa and their faithful companion in a truffle bed where some truffles were buried specifically for the hunt.
But you never know. You might actually find some real local truffles during the truffles hunt.
Not only will it be an interesting experience for you, but certainly for your loved ones as well.
For children
Fantastic afternoons await the little ones.
On Saturday 17 December Disney elves and princesses (available in Italian only) will greet all children and take photos with them.
And there's more: fire and water spectacles with the dancing fountains and performances with all the Disney characters.
The following week, on Christmas eve, Santa Claus will be ready to receive all the children's Christmas letters (available in Italian only) and the elves will be happy to tell them stories.
In Monticello d'Alba, the Christmas Village will host old and young alike in an enchanting atmosphere. And of course there will be local Christmas street markets, skating rinks, a manger scene with snow, carousel horses and Santa Clause's house.
The concerts
Very few can resist the charm of music. And when it comes to Christmas chants, even children will be enthusiastic.
Christmas concerts
In Dogliani, the Philharmonic Society 'Il Risveglio' and the George's Planets gospel group will be performing in a concert dedicated to traditional songs (available in Italian only).
In Alba, on the other hand, there will be two important events.
Edoardo Bennato will be performing his most famous songs in an exclusive concert (available in Italian only) for the Nights of the Nativity.
On the 10th of December at 9 p.m., the San Lorenzo cathedral will host the "Concert of sacred works by Bach" (available in Italian only) with the Ensemble Gli Invaghiti which, with its 24 musicians, 55 singers and 5 soloists will delight you with the Johann Sebastian Bach Christmas Oratory performance.
During the concert the main characters of the nativity scene will parade in splendid costumes from Borgo San Lorenzo.
New Year's concerts
To celebrate the New Year, Alba music Festival will be organizing a fantastic concert (available in Italian only) which will be paying tribute to the great masterpieces from the past.
The Symphony Orchestra of Bulgaria from Plovdiv, conducted by Iceland's Gudni Emilsson, will guide you in a musical anthology that converges in the deep tradition of Strauss' famous waltzes.
If however you like other musical genre, don't miss the 'New Year's in Langa' (available in Italian only) in Dogliani where Djs and bands for all tastes will entertain guests while wishing a Happy New Year to all.
In short, you really are spoiled for choice during these holidays, but if you still haven't found what you're looking for in our selection, you can check out all the Christmas events on this page (available in Italian only).
Now there's nothing left to do but decide and enjoy the arrival of 2017!