4 things not to miss out on while you're in the Langhe for Collisioni
July 7, 2015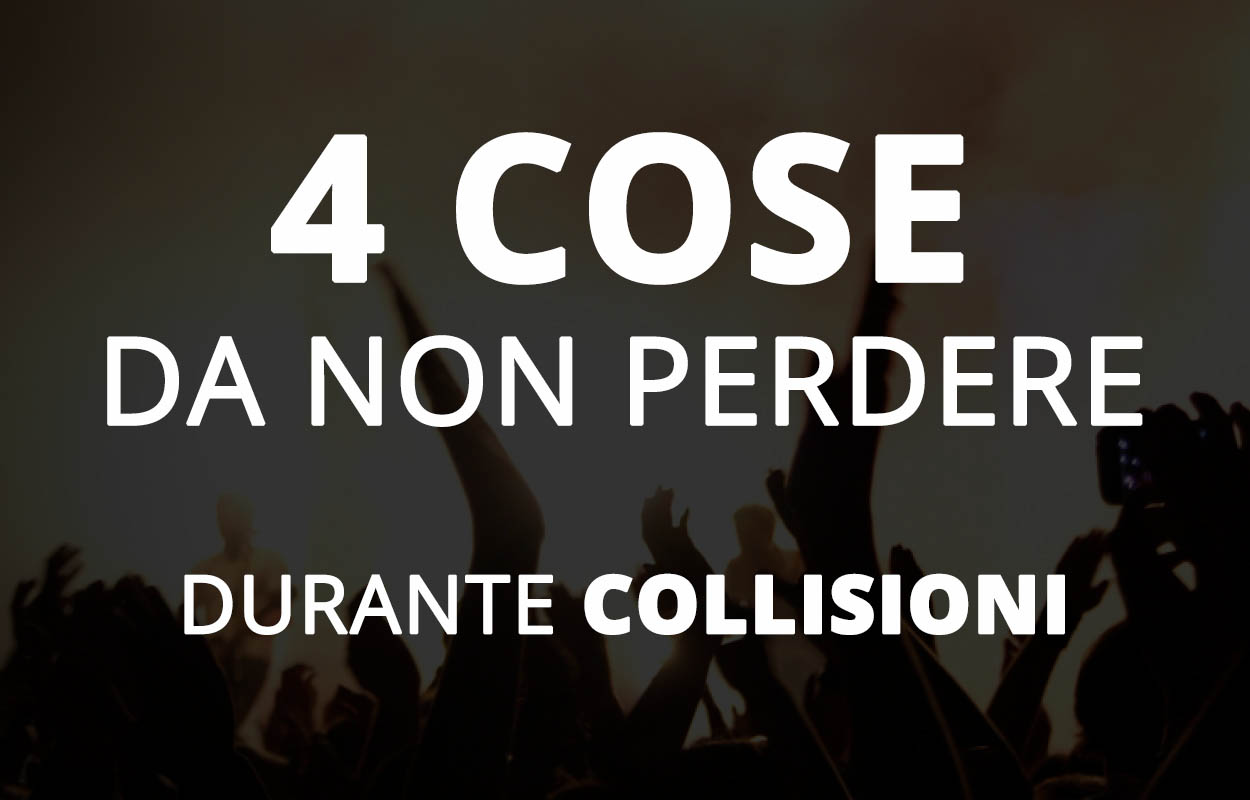 Collisioni 2015 is getting closer: the only major summer event in the Langhe, with its great guests, great musicians, commentators, bloggers, artists and intellectuals, or so-called intellectuals, that manages to capture the curiosity of thousands of people each year.
Like all important festivals, which have a great deal to offer, one often buys a ticket only for a specific event, without any particular interest in the rest of the program.
If you too are getting ready to participate in this event, but you're not sure whether you want to spend all your days, or day, in Barolo, do not despair! We've put together a small list of tips of what you can do during these Festival days, so as to get the most out of your holiday in the Langhe.
#1 – A visit to the wine cellar
If it's your first time in the Langhe, or even if you've already been here before and want to learn a little more about this land, one of the most authentic ways to discover the profound nature of our territory and understand the local culture, is to approach the world of wine.
A vast and complex world, that can be seen throughout all the Langhe: a world that defines the landscape, the people, and has influenced its history. So since you'll be right here visiting the Langhe, why let the so-called experts, gurus, and specialized press tell you what to do when you can discover the world of wine directly from the source, by meeting those who produce it?
During the Collisioni festival, nAumerous wineries open their doors to visitors: you'll get a chance to taste the wine they produce, under the producer's careful guidance; they'll teach you how to taste the wines and how to match them to the various local dishes.
In addition, you can take a guided tour of wine cellars, where you can discover how the wine is produced, and time permitting, you can visit the vineyards and see for yourself where the grapevines grow and are taken care of.
#2 – Taking a walk or a bike ride
If you love active tourism and you like to go for walks, you can go for an outing around Barolo: a stroll amongst the  vineyards is relaxing and the magnificent landscape offers numerous opportunities to take some wonderful souvenir photos.
Walking along the path that leads from Barolo to La Morra could be an idea; it's a marvelous panoramic route, a real balcony over the UNESCO area vineyards. It starts by heading down towards Alba, on the provincial road, leaving from piazza Cabutto.
Pass by the roundabout towards Gallo Grinzane. Immediately after the roundabout, roughly a hundred meters, you will find a small road on the left. Take it and after a few steps you can admire the stunning views of the vineyards that extend between Barolo and La Morra. Continuing on you'll come across the Sarmassa farmstead where you will see the signs for La Morra, which I strongly suggest you visit.
It's a charming medieval village, with a remarkable belvedere, and some excellent restaurants. The road begins to climb in the Cerequio hamlet so be prepared to put in a little extra effort ;-) The entire itinerary is quite short, only 4 Km, and you can easily get there and back in two or three hours of easy walking.
If however you're a bicycle and helmet person, you can opt for a bike ride that will take you to visit the area's castles: the starting point is in Alba, but you can easily adapt it to start from Barolo.
#3 – An exclusive dinner
If you feel like being pampered a bit after a long and tiring day spent making your way through the crowd of people at Collisioni, our friend Ilenia Colucci can arrange an exclusive dinner for you and your loved one (or your group of friends).
A sommelier will be present in the wine cellar, among the huge aging barrels, to tell you about the wines you'll be drinking, while a chef, called especially to be at your disposal, will prepare a 6 course meal (!), which will be presented personally by him. Alternatively, if this dinner is too spatuss (too sensational/luxurious) for you, you can choose the Panoramic Aperitif option, which is less demanding and more easily accessible.
#4 – Other Events
There are many other events that are worth going to that are being held in conjunction with the Collisioni Festival.
Here are some of the most interesting: The "Tastevin" exhibition at the Barolo Cavatappi (corkscrew) museum" tells the story of this little tool used by sommeliers to taste wine. Alba Underground, on July 18, will take you on a walk among the underground mazes of the city of Alba, to discover its hidden archaeological treasures.
For those feeling a bit Anglo-Saxon, on July 19 in Roddi, you can enjoy fish & chips, vegetable meatballs and strudel, and attend the screening of "Pride" by Matthew Warchus.
For those who are instead in activities to do with their children FAI will be organizing an interactive "itinerary-game" during the Collisioni weekend at the castle of Manta (1h drive from Barolo), where families will be invited to actively participate in the visit and search for clues, along with the children, that will help them discover the castle, its treasures and its stories – July 18 and 19.
Finally, if you're still not tired of music, you can go and listen to Matthew Lee (rock'n'roll), in piazza Carrù.