San Marzano Oliveto — Hugh Balocco
Ugo Balocco: Open cellar doors for Vinum
Ugo Balocco is a family-run winery in the Monferrato area. Luca Balocco offers an interesting journey through his wines: different types of Barbera DOCG, Moscato DOCG and Moscato secco.
from Saturday
07 October 2023
at 09:30
to Sunday
08 October 2023
at 18:00
At Vinum visit a winery: producers tell you their story and let you taste their wines. The best way to fully enjoy the event and get to know the small local realities.
The Ugo Balocco winery is located in San Marzano Oliveto, a small town of about 1,000 inhabitants, dominated by the medieval Asinari Castle of San Marzano and is situated on one of the most beautiful hills of the Monferrato region.
The winery was founded in the mid-1960s thanks to the efforts of Ugo Balocco, who is still an active presence in the company. To date there are three generations that have made their mark on the history of this Monferrato business: 'last one is represented by Luca, Ugo's grandson.
The visit and tasting
Upon request and weather permitting, a short walk in the vineyard among the Barbera and Moscato rows adjacent to the winery, followed by the grape tour, or you go through the same route along the winemaking and aging rooms accomplished by the clusters, from the moment they arrive in the yard, well protected in the perforated boxes, to bottling and labeling.
We then arrive in the cellar dating back to 1901, renovated while maintaining its original appearance to allow visitors to have an authentic experience that respects links with the past and is located inside a mid-19th-century building.
Types of tasting
Discovery Tasting → 10€/person
The tasting includes three types of wine: Moscato, Monferrato DOC Dolcetto and Barbera d'Asti DOCG
The Four Superiors → 15€/person
This is a special experience that guides guests to discover the Cantina's flagship wines: Barbera d'Asti DOCG Fredo, Moscato Secco Pina, Moscato d'Asti DOCG Canelli Pina, Nizza DOCG Giulio.
Both types of tastings include samples of typical local products and the three different types of hazelnuts, roasted, sweetened or salted from the company's own production.
More information
Groups maximum 8 people;
duration of the visit: 1h30
reservation required
Wines
All aspects related to the winery are followed by the family, and the labels are the classic wines of the area: Barbera d'Asti, Dolcetto, Moscato and the Nizza DOCG, produced exclusively in some municipalities in the province of Asti bordering the town of Nizza Monferrato.
Types of Barbera d'Asti DOCG
Barbera d'Asti DOCG represents one of the principle wines of this area and is the focus of Luca's project and is available in the two traditional types and the superior version Fredo, made from a single vineyard with vines over 70 years old.
Barbera d'Asti DOCG Sentiero, whose name comes from the capezzagna that divides the vineyard in half, ages first in steel on its lees, with periodic battonage, and then for 12 months in barriques.
Traditional Barbera d'Asti DOCG is made from pure Barbera grapes from two vineyards that differ in age and exposure.
The other reds in the production
Worth mentioning are the Monferrato DOC Dolcetto, an austere and elegant wine and the Nizza DOCG Giulio, dedicated to Luca's son, made from pure Barbera grapes grown in a few communes and aged for a minimum of 18 months, 6 of which in wood.
White wines: Moscato d'Asti and Moscato Secco
Moscato d'Asti DOCG Canelli is a wine that in the winery likes to be called intuitive because of its direct link with the territory of origin: it is the ideal companion to desserts at the end of meals, toasts and moments of celebration, as well as an aperitif.
Controverso, aged in steel and Pina, aged in oak barrels, represent two types of Moscato Secco, made from 100% Moscato grapes: the peculiarity lies in being vinified from grapes usually used to produce sweet wines.
These are also products to be discovered for their versatility: ideal foraperitifs, medium-aged cheeses, fish and simple first courses.
From Muscat grapes, Tardus white wine is also made from overripe grapes.
Muscat Brandy
It is a distillate of Moscato grape must, expertly made through the traditional Piedmontese bain-marie method to obtain a fragrant, smooth and fragrant product.
Why make reservations?
Open Doors at the Winery is a much-loved initiative for all curious and passionate wine lovers. For this reason it is always a great success.
Given thehigh attendance at the event, we recommend making reservations at least one day in advance.
By making a reservation, the winery will be able to better manage your reception and you will avoid running the risk of not being able to be received.
Organized by
Ugo Balocco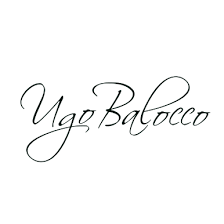 Begins
07 October 2023
at 09:30
Ends
08 October 2023
at 18:00
How to participate
Types of tasting
10.00 € tasting Discovery
15.00 € tasting The four Superiors
Reservations are required.
Indirizzo: Ugo Balocco Az. Agricola, Regione Marziano, San Marzano Oliveto, AT, Italia