— Stroppiana Winery SSA
Stroppiana: Open Doors at the Winery for Vinum
Guided tour and tasting in a family winery, where Dario, Stefania, Leonardo and Altea will welcome you as if you were at home, and try to teach you everything they know
from Saturday
29 April 2023
at 09:00
to Monday
01 May 2023
at 18:00
On the occasion of Vinum visit a winery: producers tell you their story and let you taste their wines. The best way to fully enjoy the event and get to know small local realities.
The Stroppiana winery in La Morra can boast an increasingly rare feature in the world of winemaking: family management from A to Z.
Dario, Stefania and their two children Leonardo and Altea, who recognized the potential of each member share the entirety of the work and work together to carry on the family business.
Genuine, transparent wines, followed step by step through every stage of winemaking to convey in a glass the strength of their union, and their passion for the land that surrounds them.
The visit
The winery visit is always followed by one of the 4.
The tour runs through the entire winery, ending with a guided tasting accompanied by local products.
The duration of the visit usually starts from anhour and a half, but can extend quite a bit depending on the participation and curiosity of the guests!
Types of tasting
3 DOC wines + 1 Barolo DOCG → €12.00 / person
3 DOC wines + 2 Barolo DOCG → €15.00 / person
3 DOC wines + 3 Barolo DOCG → €18.00 / person
6 Barolo DOCG → €25.00 / person
Why make reservations?
Open Doors at the Winery is a much-loved initiative for all curious and passionate wine lovers. For this reason it is always a great success.
Given thehigh attendance at the event, we recommend making reservations at least one day in advance.
By making a reservation, the winery will be able to better manage your reception and you will avoid running the risk of not being able to be received.
Organized by
Azienda Agricola Stroppiana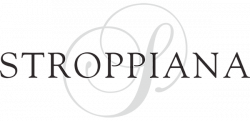 Begins
29 April 2023
at 09:00
Ends
01 May 2023
at 18:00
How to participate
Reservations are welcome and strongly recommended; they ensure proper reception and avoid the risk of not being able to be accommodated due to the high turnout of the initiative.
Visiting hours: 9:00 a.m. - 12:00 p.m. → 2:30 p.m. - 6:00 p.m.
On Sundays, visits are made only in the morning.
N.B . For sanitation reasons, dogs are not allowed in the tasting and winemaking rooms, but can stay in a large fenced and secure courtyard.
Indirizzo: Frazione Rivalta San Giacomo 6, La Morra 12060 CN