— Azienda Agricola Serio e Battista Borgogno
Serio and Battista Borgogno: Open Doors at the Winery for Vinum
After more than 120 years of production in one of Barolo's most prized cru, the Borgogno family is seeing its fifth generation of family management.
from Saturday
29 April 2023
at 10:00
to Monday
01 May 2023
at 18:00
On the occasion of Vinum visit a winery: producers tell you their story and let you taste their wines. The best way to fully enjoy the event and get to know small local realities.
The Serio and Battista Borgogno winery is a great example of the evolution of these lands, which have been able to transform their peasant nature into an asset of the highest value.
Like many others in the Langhe area, the Borgogno family has a long dynasty of farmers and winemakers behind it, as well as historic vineyards, whose value today has greatly increased from its original value.
What sets this company apart from most is its ability to preserve that genuine soul, full of love for the land, and to grow with it.
Here they are, after more than 120 years of wine production in one of Barolo's most prized cru, the Borgogno family sees their fifth generation of purely family-run management, a warm welcome and passionate production, in which every member of the family cooperates as much as they can.
Cannubi Walk Experience: discovering the grand cru
Cannubi is probably one of the most complex and fascinating cru in theBarolo area. The uniqueness of this vineyard is related to its composition of fine sand and limestone, which combined with microclimatic conditions and exposure give the wine fullness, elegance, finesse and longevity.
A guided trail around the winery that can be walked independently, simple and suitable for everyone, will allow you to enjoy the splendor of Cru Cannubi.
Using an illustrative and explanatory map, which will be given to you at the winery, you can discover anecdotes and curiosities about these prized vineyards.
Types of tasting
As for the time of tasting, you can choose from different types according to your preferences:
Tiered tasting: 3 wines → tasting of 1 Barolo Cannubi and 2 DOCs
Tiered tasting: 6 wines → tasting of 3 Barolo (including Barolo Cannubi) and 3 DOC
Barolo Cannubi Tasting Experience → tasting of 6 Barolos including some of our Barolo Cannubi Riserva
Production wines
Since this is the Cannubi cru, one of the most renowned for the production of Barolo, it is not surprising that the winery is particularly concerned with the health of its vines and their uniqueness: in fact, the goal is to accompany the development of the grapes by altering them as little as possible.
To do this they use only natural copper and sulfur products, practicegrassing and exclude herbicides, pesticides and chemical fertilizers.
In the cellar, too, efforts are made to minimize the influence on the final product: this is attributed to the decision to use only large barrels, excluding barriques.
The wines produced are: Barolo Cannubi DOCG, Barolo DOCG, Barbaresco DOCG, Nebbiolo d'Alba DOC, Langhe Nebbiolo DOC, Barbera d'Alba Superiore DOC, Dolcetto d'Alba DOC, Langhe Nascetta DOC, Gavi DOCG, Barolo Chinato, Grappa di Barolo Cannubi.
Why make reservations?
Open Doors at the Winery is a much-loved initiative for all curious and passionate wine lovers. For this reason it is always a great success.
Given thehigh attendance at the event, we recommend making reservations at least one day in advance.
By making a reservation, the winery will be able to better manage your reception and you will avoid running the risk of not being able to be received.
Organized by
Serio e Battista Borgogno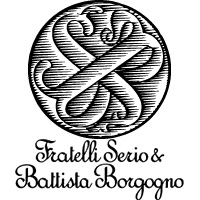 Begins
29 April 2023
at 10:00
Ends
01 May 2023
at 18:00
How to participate
Reservations are welcome and strongly recommended.
Groups of up to 6-8 people.
Visiting hours:
10:00 → 18:00
Indirizzo: Loc. Cannubi, Via Crosia 12, 12060 Barolo (Cn)