Business Hours
8:30 → 19:00
Tradition, passion and dedication, combined with a generous land such as the Monferrato, can only turn into a high quality wine product.
And it is precisely the constant search for quality and the strong bond with the territory of origin that characterizes the work of the master wine-makers of this business in Nizza Monferrato.
Today the winery is located in an area with a lively food and wine context which is also part of the UNESCO heritage, about a kilometer from where its history started almost a hundred years ago.
In 1920 Giovanni Macario inherited from his father some ha of vineyard in the Coste del Sole region of Castel Boglione.
In the following years he decided to expand the business by buying other land and thus giving life to his own winery.
The production back then was of about 2 ha of vineyard and was mainly focused on the traditional vines of Monferrato: Barbera, Freisa and Moscato.
81 years later the winery has the name of the founder's niece and current owner Giovanna Macario, counting 50 hectares of vines such as Grignolino, Dolcetto, Cortese, Chardonnay and Brachetto.
Events
at Macario Giovanna
The Wines
The wines produced are those that have always been cultivated in this part of Piedmont.
Those that have made the history of this wine region: reds like Barbera, Dolcetto, Grignolino, Freisa, but also dessert wines like Brachetto and Moscato.
Each of the wines is born from the predilection for the traditional notes of the vine, rather than for the new trends in taste; when wood comes into play, it is carefully used to soften wines without attacking or distorting the aromas and flavors of the grapes of origin.
Produced Wines
Barbera d'Asti Superiore DOCG, Barbera d'Asti DOCG, Barbera del Monferrato DOC, Piemonte Grignolino DOC, Piemonte Dolcetto DOC, Freisa d'Asti DOC, Piemonte Chardonnay DOC, Piemonte Cortese "Tast Me" DOC, Moscato d'Asti DOCG, Brachetto d'Acqui DOCG, Vino spumante Extra Dry "Angel", Vino rosato "Frila"
Vineyards Extension
50 Ha
Vineyards Location
Nizza Monferrato
Agricultural Method
Traditional
Visits & Tastings
The tasting proposed by the farm is open to all those who wish to discover the places and the people behind the production of the typical wines of Monferrato.
There are various itineraries planned to visit the vineyards and the cellar, in order to be able to deepen both the viticultural and the enological aspects.
The experience at the winery will not only be a didactic and instructive moment, but it will also be the perfect opportunity to enjoy a glass of wine in the company of your loved ones.
During the tasting you'll try 4 wines, expertly combined with tastings of local products.
Visit Duration
1 h 30 min
Tasting Price
Starting at 10€
For information and reservations fill out the following form, you will be contacted as soon as possible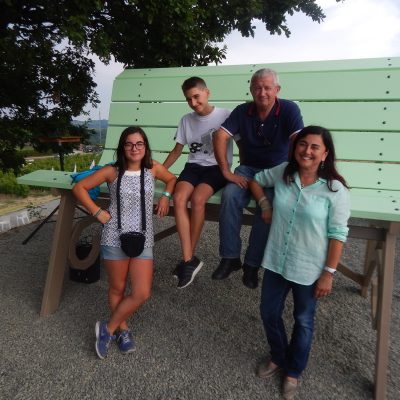 Business Hours
8:30 → 19:00