Azienda Agricola Gatti Piero, Località Moncucco, 28, 12058 Santo Stefano Belbo (Cuneo), Italia •
Request a visit
• Tel: +393391786777 +390141840918 • Fax:+390141840918
The winery lies on the Moncucco hill in Santo Stefano Belbo, an area that has been well known for many years for its Moscato wine production, sweet wine par excellence.
The winery was founded in 1988 by Piero Gatti, a man who loved his work and was very attached to the land and its traditions.
Since 2000, the company is run by the ladies in the family: Rita and her daughter Barbara are occupied working full time in the winery, from the vineyard to the bottle.
Production
Sweet wines
The main product is Moscato, a sweet and sparkling wine, characterized by a fine and penetrating aroma and a fresh, engaging taste. It accompanies well all kinds of desserts except those which are chocolate-based.
And of course there's the Brachetto, the second Piedmontese excellence when it comes to sweet wines. Its color is light purple, with hints of roses and geraniums; Brachetto finds its perfect pairing with fruit desserts.
Finally the Vignot, a moscato passito (sweet wine made from dried grapes) obtained from the grapes of a small vineyard (vignot in Piedmont dialect) left to dry on the vines until the end of October, after which the entire wine-making process is carried out in steel tanks.
Its color is intense-yellow and its bouquet is rich and aromatic; ideal with well-matured cheese or just to be savored with some good friends.
Table wines
Aside from the sweet wines, Rita and Barbara are now also producing a limited amount of red wines: the "Violetta", a Freisa that is a very typical grape of the area with highly developed tannins, to be savored with cheese and cold cuts; and the "Verbeia", a blend of Freisa (20%) and Barbera (80%), ideal for meat dishes.
The '2 Gatti' is the result of a magnificent 2016 vintage: this white dry wine, light and pleasant, made with 85% Furmentin (a grape from the Favorita family, typical of the area) and 15% Moscato, which gives it a light aromatic note, particularly to the nose.
Finally there are 3 grappas made from the distillation of the company's grape skins (marcs): moscato, brachetto and freisa.
Visits to the company
Rita and Barbara look forward to meeting you in their cozy winery for a visit to the cellar and tasting of their wines.
On fine days, the visit begins with a walk on their land to observe the vineyards and the surrounding landscape.
The visit then moves on to the wine making premises to discover the wine production processes and ends with the most awaited moment: wine tasting accompanied by Langa hazelnuts and typical sweets.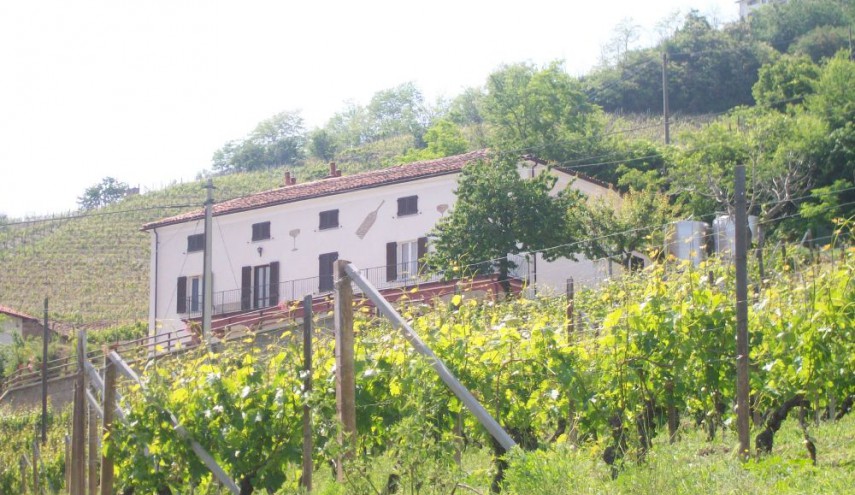 Information
Business Hours: 9.00 - 19.00
Closing Day: none
Holidays: none
Email | Website
Tel: +393391786777 +390141840918
Fax: +390141840918
Cellar
Vineyards: 7,5 ha
Wines: Piemonte DOC Brachetto, Piemonte DOC Moscato, Vino ottenuto da uve appassite "Vignot", Vino Rosso "Violetta", Vino Rosso "Verbeia", Vino Bianco "2 Gatti"
Bottles: 70.000
Vineyards location: Santo Stefano Belbo. Cossano Belbo, Nizza Monferrato
Method:
Biologic Method: No
Services
On-line
Shopping
Direct
Sales
Animal
Friendly
Parking
 
Meeting
Room
Pagamenti