Azienda Agricola Vietto, Località Panerole, 16, 12060 Novello (Cuneo), Italia •
Request a visit
• Tel: +390173731379 +393463921545 +393335883542 • Fax:-
The agricultural enterprise Vietto is located in Borgata Panerole, a border point between the municipalities of Barolo, Monforte d'Alba and Novello.
The old 1700 farmhouse "Il Bric", owned by the Vietto family since the 50s, is today home of the family-run winery.
Davide Vietto, his wife Silvia and brother Luigi deal directly with every aspect of production and sales.
Guests have the opportunity to meet signora Giovanna, the family's historical figure, who still helps her children and daughter-in-law with work in the vineyard.
Nas-cetta in the Novello municipality
In a land where the Barolo is notoriously the most renowned wine, the company offers its personal interpretation of a rare autochthonous vine: the Nas-cetta from the Novella Municipality.
A white wine structured from a red wine
In 2002 Nascetta became part of the DOC "Langhe" wines and in 2010 it obtained the denomination with the name "Langhe Nas-cetta del Comune di Novello".
This Piedmontese name identifies the wine produced in the municipality of Novello with 100% Nascetta grapes.
The visit to the company includes tasting of this small but important Piedmontese white wine.
Once a ladies wine, with its complex processing and fluctuating production, today Nascetta gathers more and more consent.
It is characterized by a savory, well-structured flavor, aging resistance and versatility and it is excellent both throughout the meal or as an aperitif.
Tour of the Winery
Upon request, Silvia, leads guests throughout the vine rows found adjacent to the Cellar, where no invasive treatments are used in the utmost respect for both the environment and the vines.
During the walk, the territory, the company and the history of the family will be introduced.
There are two aging rooms. The old cellar houses the Barolo barrels, while the other, humid and facing north, houses the Nebbiolo and the Barbera Superiore.
Here we find a small infernot, a humid and dark room, typical of the centuries-old history of wine-making in Piedmont.
The unmissable
The production includes the following labels: Langhe Nas-cetta "Giuana", Vino Rosato "Rosalina", Dolcetto d'Alba DOC "Bricco Pavia" and Barbera d'Alba DOC "Niko".
The Nebbiolo DOC, vinified since 2008 using the the youngest vines, is obtained with a light passage in wood for six months in order to establish its color and aromas.
Unmissable are the Barolo DOCG Panerole and the Barbera d'Alba DOC Superiore "Bricco Gigi" aged 18 months in barrique barrels.
The latter is made from the three oldest vines of the production: from 62 to 80 years old.
In the box on the right you'll find detailed information regarding booking and prices at the Winery.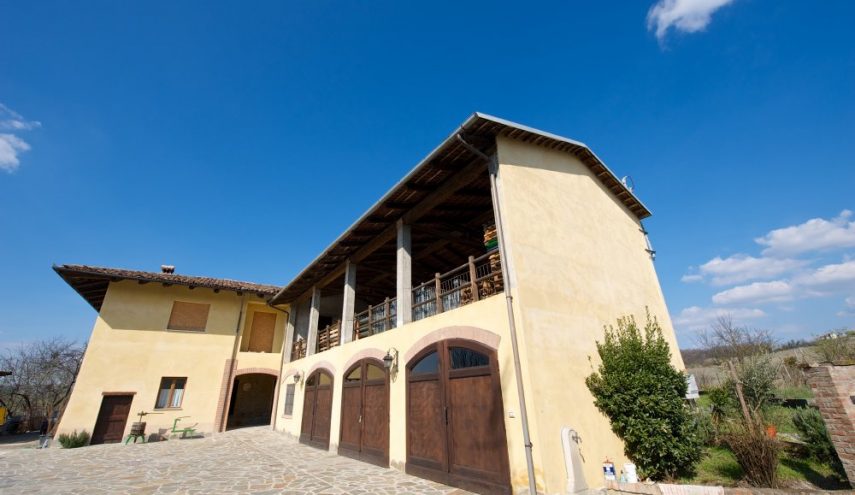 Information
Business Hours: Saturday from 9 am to 12 am and from 1:30 pm to 8 pm. Other days upon reservation
Closing Day: Sundays open upon reservation
Holidays: -
Email | Website
Tel: +390173731379 +393463921545 +393335883542
Fax: -
Cellar
Vineyards: 18 ha
Wines:
Bottles: 20.000
Vineyards location: Novello
Method: Guyot
Biologic Method: No
Services
Direct
Sales
Animal
Friendly
Parking
 
Pagamenti