Cantina Stroppiana SSA, Frazione Rivalta San Giacomo 6, 12060 La Morra (CN), Italia •
Request a visit
• Tel: +393398526226 • Fax:-
The Stroppiana winery in La Morra can boast an increasingly rare feature in the wine making world: a business that is family run from beginning to end.
Dario, Stefania and his two children Leonardo and Altea, recognizing the potential of each individual member, share the entirety of the work and collaborate to carry on the family business: Dario follows his father's heritage by taking care of the vineyards and the vinification, with the help of his wife who supports him in the vineyard.
Leonardo, a graduate in Business Management, is preparing to manage the company from a commercial point of view, while Altea prefers open air and manual labor, which she is learning with passion from his father.
The winery is located in a small hamlet of La Morra, Rivalta.
Here stood the fifteenth-century church of San Giacomo from which one of the three Barolo takes its name.
They cultivate a total of about 5.5 hectares, some owned and some rented, also located in the municipalities of Verduno and Monforte.
Genuine, transparent wines, followed step by step in every phase of winemaking to transmit in a glass the strength of their union, and of their passion for the land that surrounds them.
The visit
The visit is always carried out by one of the family.
The tour runs through the cellar, and then ends with a guided tasting accompanied by various snacks (bread sticks, hazelnuts, chocolate, sometimes salami and toma).
The duration of the visit usually starts from an hour and a half, but can be prolonged quite a lot depending on the participation and curiosity of the guests!
The hazelnuts
The family, apart from the vines, grows also hazelnuts.
They decided to use only the best exposures for the vineyards, using the remaining 14 hectares for the production of hazelnuts, a space destined in the future to increase.
The one between wine and hazelnuts is a perfect match because the works are generally alternated, except in rare cases where the collection overlaps with that of Dolcetto, the first red wine harvested.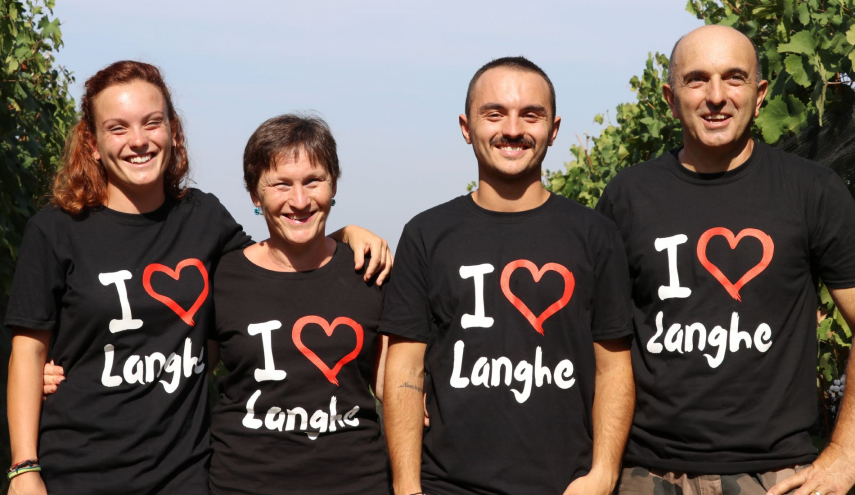 Information
Business Hours: Monday-Saturday 9.00-12.00 / 14.00-18.00 Sunday 9.00-12.00
Closing Day: -
Holidays: -
Email | Website
Tel: +393398526226
Fax: -
Cellar
Vineyards: 5,5 ha
Wines: Barolo S.Giacomo, Barolo Leonardo, Barolo Bussia, Barolo Bussia Riserva, Barbera d'Alba, Barbera d'Alba Altea, Langhe Nebbiolo, Langhe Rosso, Langhe Nascetta, Dolcetto d'Alba
Bottles: 45.000
Vineyards location: La Morra, Verduno, Monforte
Method: guyot
Biologic Method: No
Services
Direct
Sales
Accessible
 
Pagamenti