Azienda Agricola Runchét, Località Cappelletto, 10, 12050 Treiso (Cuneo), Italia •
Request a visit
• Tel: +393339327459
+393381687927 • Fax:-
The Azienda Agricola Runchét agricultural company was established in 2012, in Treiso, on the UNESCO hills, by Andrea and Beatrice.
The history behind it however is much older: Cascina Ronchetti already existed as early as the beginning of the 20th century. Years later Beatrice's father, Domenico, began trading the property-owned grapes.
Experience in important local Wineries and in foreign agricultural and wine production centers (Australia, New Zealand, Chile) triggered the company's evolution sought after by the young couple.
The production
The company produces roughly 10,000 bottles divided between: Moscato d'Asti, Barolo, Chardonnay, Barbera d'Alba and Nebbiolo.
The 2018 news
The most important news of 2018 is the first production of Barbaresco DOCG of only 800 bottles.
The vineyards are located in several municipalities: Treiso, Serravalle Langhe, La Morra and Roddi.
Here, Chardonnay and Barbera grapes are cultivated and the grapevines are over 70 years old.
Barbaresco's first bottles will be ready in 2018.
Visits to the company
Andrea, agronomist, and Beatrice welcome guests through visits and wine-tasting sessions.
Small groups are preferred and children are more than welcome: in fact there's a playground in the garden.
The panoramic walk between the rows of Moscato and Nebbiolo grapes, located around the Winery, introduces the Company and its territory.
The vineyard's treatments, aimed at maintaining the health of the vines, are very targeted and limited. Our philosophy is quite simple: respect for nature, for land and for the environment.
The Winery
The visit then moves on to the wine making and storage area which also houses a small barrique cellar for the Barbera, Nebbiolo and Barbaresco barrels.
The wine making takes place as naturally as is possible, without the use of yeasts. In order to assist the fermentation and stabilization of the wines, the Cellar doors are opened.
The presentation of the products and the food-wines pairings take place via direct tasting from the tanks or barrique barrels. This stage allows visitors to understand the wine's evolution before the final tasting session.
There are two types of tasting sessions. You'll find more information in the relevant box below on the right.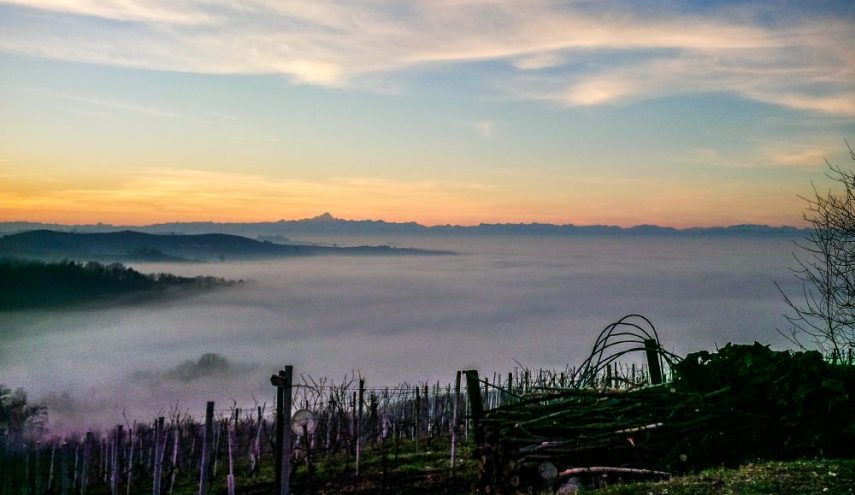 Information
Business Hours: from 9 a.m. to 12 p.m. and from 2 p.m. to 6 p.m.
Closing Day: -
Holidays: -
Email | Website
Tel: +393339327459
+393381687927
Fax: -
Cellar
Vineyards: 5 ha
Wines: Moscato d'Asti DOCG, Langhe DOC Chardonnay, Barbera d'Alba Superiore DOC, Langhe DOC Nebbiolo, Barolo DOCG, Barbaresco DOCG
Bottles: 10.000
Vineyards location: Treiso, Serravalle Langhe, La Morra e Roddi.
Method: Guyot
Biologic Method: No
Services
Direct
Sales
Accessible
 
Animal
Friendly
Air
Cond
Parking
 
Pagamenti