Gianni Doglia, Strada Annunziata, 56, 14054 Castagnole delle Lanze (Asti), Italia •
Request a visit
• Tel: +390141878359 • Fax:+390141878359
The Gianni Doglia Winery is located in a panoramic position on the hill of Castagnole delle Lanze, a village on the outskirts of the Langhe and Monferrato.
In this territory, made famous by the stories of writer Cesare Pavese, enologist Gianni Doglia, a connoisseur of the territory and supervisor of all aspects related to the Cellar, represents the third generation of wine producers.
Two years are quite significant in the company's history. 1947: grandfather Eugenio decided to buy a farmstead to grow his own grapes. 2001: Gianni Doglia, assisted by his parents and sister Paola, began making Moscato d'Asti.
The link between modernity and tradition is yours to discover during a visit to the Company.
The wines
The traditional Moscato and Moscato Casa di Bianca represent what is defined here as the Moscato Experience.
These are, in fact, two wines for which the Winery is worth the trip.
Worth noting as well is the Barbera d'Asti, an important wine that is increasingly successful in this area.
Many of the wines produced here are reviewed by the most important national guidebooks. Casa di Bianca, the cru in the Doglia family, has been awarded for the third year in a row with 3 Glasses by the Gambero Rosso wine guide.
The visit
The wine enthusiast, looking for a real, no frills experience, will find it at the Doglia winery.
It is not uncommon to see the ongoing work in the Cellar or vineyard during the tour of the company.
The Moscato d'Asti vineyards, Barbera, Grignolino and Merlot are found adjacent to the Company, therefore easily accessible for a stroll among the vines and grapes.
The development of the grapes is influenced by a favorable climate mitigated by spring and summer winds and by saline soil, evidence of the sea here millions of years ago.
Sustainable and respectful wine-growing is applied in the vineyard.
The tasting session is preceded by a brief visit to the vinification and aging rooms, so as to illustrate the natural wine-making processes.
These are modern rooms. The walls in the tasting room, illustrated and painted by the artist Picchetto Castagnolese, refer to the vineyard, the family craft and the Moscato wine, defined by Paola as "the wine of happiness".
The philosophy of simplicity
The will to remain a small, family-run business allows us to follow all the production phases step-by-step and to create a direct relationship with customers and visitors.
The family's aim is to make the experience in the Winery not only unique at a sensory level, but also to transmit with simplicity the values that are fundamental here: passion for work, respect for nature and family unity.
You'll find more information regarding tasting sessions and purchasing prices in the Winery, in the box on the right.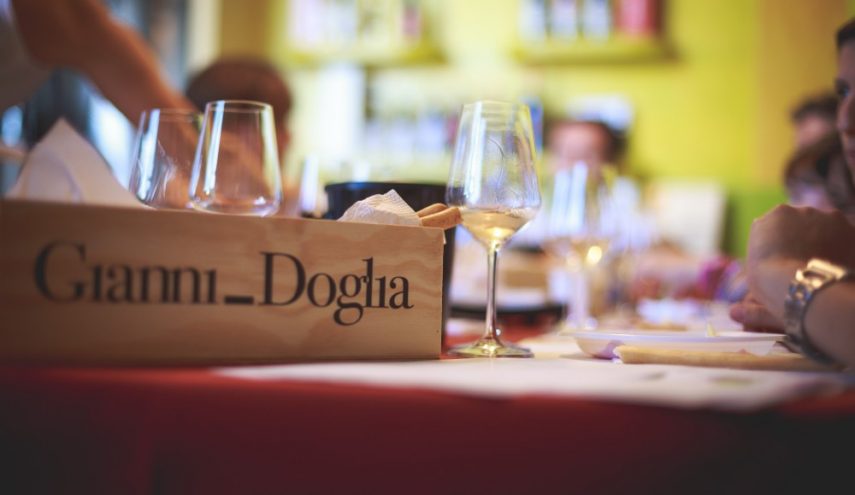 Information
Business Hours: From 9 a.m. to 12:30 p.m. and from 2 p.m. to 6:30 p.m.
Closing Day: -
Holidays: 15 August, 1 November, 8 December, 25-26-31 December, 1 January, Easter Sunday
Email | Website
Tel: +390141878359
Fax: +390141878359
Cellar
Vineyards: 10 ha
Wines: Moscato d'Asti DOCG. Moscato d'Asti DOCG "Casa di Bianca", Grignolino d'Asti DOC, Barbera del Monferrato DOC, Barbera d'Asti DOCG, Barbera d'Asti DOCG "Bosco Donne", Barbera d'Asti DOCG "Genio", Monferrato Rosso DOC Merlot, Nizza DOCG, Grappa di Moscato
Bottles: 90.000
Vineyards location: Castagnole delle Lanze
Method: Guyot
Biologic Method:
Services
Direct
Sales
Accessible
 
Animal
Friendly
Parking
 
Terrace
 
Pagamenti