Az. Agr. Giacomo Vico S.S., Via Torino 80, 12043 Canale d'Alba (CN), Italia •
Request a visit
• Tel: +390173979126 • Fax:+390173970984
Today, as it was at the very beginning, the search for quality characterizes the wines from the Cantina Giacomo Vico in Canale, a prominent figure from the Roero wine-making area.
You'll find details in the company that may appear not to belong to the wine industry, yet they can tell us some of the family's past.
The Eagle, a historical aviation symbol that has become the Winery's logo and classic Italian cars of the early 20th century are rarely to be seen in a Winery like this.
Nothing you see in the company is there by chance. It will be the owner Corrado Vico, who will to tell you its story.
Visit to the winery
Upon passing the gate, guests reach the inner courtyard enclosed by the private living quarters, Cellar and offices.
The history, the territory and the working phases are introduced in the 19th century Cellars .
It is here, under the care of enologist Gianfranco Cordero, that all the company wines evolve, including Arneis, Favorita and Birbét.
In the aging room, the grand red wines rest in casks and oak barrels: Roero, Barbera and Nebbiolo.
The tasting room, elegant and with attention to details and furnishings, can accommodate up to 25 people.
Among the wines that are worth the trip: Roero DOCG Riserva "Giacomo", the most personal interpretation of a vine and its territory and Nebbiolo d'Alba DOC Valmaggiore, slightly spiced with hints of licorice and chocolate.
From its origins to today
The Winery's origins date back to 1850.
Labels and archive documents testify its commercial affirmation, as early as the beginning of the twentieth century, in France and Argentina.
The awards received are worldwide: including the Gold Medal at the 1909 Paris Food Exhibition.
Dario Vico, Giacomo's son, had a passion for cars and this led to a setback in the company's wine production. In 1952 the winery closed and Dario dedicated himself exclusively to the automotive world.
Since 1990, after renovation of the historic premises and the modernization of the equipment, the Winery repossesses its past by the will of Anita Fergola and her three children.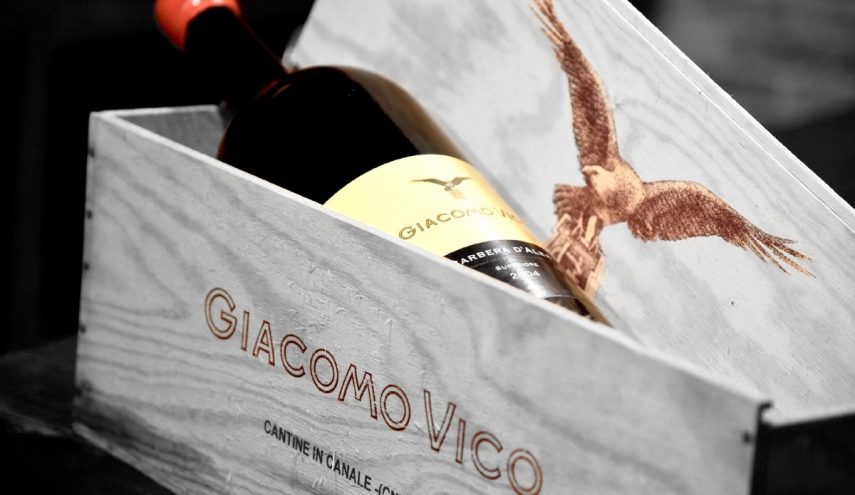 Information
Business Hours: from 9 a.m. to 1 p.m. and from 2 p.m. to 6 p.m.
Closing Day: -
Holidays: -
Email | Website
Tel: +390173979126
Fax: +390173970984
Cellar
Vineyards: 17 ha
Wines: Roero Riserva "Giacomo" DOCG, Roero "Bricco Patarrone" DOCG, Nebbiolo d'Alba "Valmaggiore" DOC, Nebbiolo d'Alba DOC, Barolo DOCG, Langhe Rosso "Pali Vecchi" DOC, Barbera d'Alba DOC, Barbera d'Alba Superiore DOC, Vino Rosso "Mac Bun", Roero Arneis DOCG, Langhe Favorita DOC, Langhe Rosato DOC, Langhe Chardonnay DOC, Birbert MPF, Grappa di Brachetto
Bottles: 70.000
Vineyards location: Castellinaldo, Vezza d'Alba, Canale
Method: Guyot
Biologic Method: No
Services
Parking

Pagamenti