Az. Agr. Demarie Giovanni di Demarie Aldo, Via Castellinaldo, 16, 12040 Vezza d'Alba (Cuneo), Italia •
Request a visit
• Tel: +39017365454 • Fax:+39017365454
At Vezza d'Alba, in the heart of the Roero region, over three generations of the Demarie Giovanni family have been running their domain with expertise, hard work and a truly passionate love for wine-growing. The domain covers over 20 hectares of vineyards that are located in the surrounding boroughs of Vezza, Castagnito, Castellinaldo and Guarene.
The new company headquarters was inaugurated in October 2013. It was built according to eco-compatibility criteria using photovoltaic panels to produce electricity, a biomass boiler that uses the branches of the vines for heating and a phyto-purification plant for treating both the domestic sewage and the winery's sewage.
The wines
The Roero represents an extraordinary terroir, capable of producing great wines and, at the same time, it is still not that well known and far from mass tourism. The Demarie family has always made wines using their own grapes with an emphasis on local tastes and the characteristics of native vines.
Nebbiolo is the most important grape of the Piedmont region; a grape that on these hills is best expressed in the Roero DOCG. It's a tannic wine, suitable for aging, which is aged in only used oak barrique barrels. The intense aroma with hints of violets, raspberries and blackberries is enhanced by elegant spicy touches. In the mouth one immediately tastes the great body of the wine, harmonious, warm and enveloping.
There are plenty of other Great Langhe Red Wines: Barolo, Barbaresco and Nebbiolo d'Alba along with Barbera d'Alba, Langhe Dolcetto and the sweet Birbet sparkling wine, produced from Brachetto grapes.
The Arneis is another grape variety symbol of the area; a grape that was "recovered" and enhanced in recent years which we offer in both still version and Classic Method. Completing this extraordinary offer are Demarie's whites: Roero Arneis, Extra-Brut For You Sparkling Wine and Moscato d'Asti.
Visits to the winery
The visit begins in the fermenting rooms where we explain how the tanks function and the wine-making process.
We then move on to the bottling and labeling area, the company's most technologically advanced facility.
The visit's next stop is in the aging room, the winery's romantic part, where the wines rest in wooden barrels.
Finally, we reach the visit's conclusion and highlight of the tour: the guided tasting of the wines, accompanied by delicious tastings of local products such as cold cuts, cheese, jellies, pastries and hazelnuts.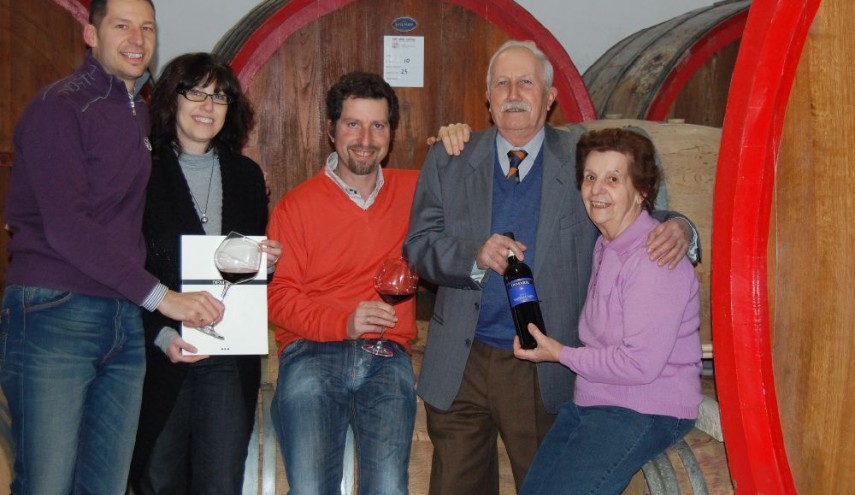 Information
Business Hours: da lunedì a sabato preferibilmente su prenotazione
Closing Day: sunday (except by appointment)
Holidays: -
Email | Website
Tel: +39017365454
Fax: +39017365454
Cellar
Vineyards: 14 ha
Wines: Roero Riserva DOCG, Roero Arneis DOCG, For You - Roero Arneis DOCG Spumante Extra Brut, Barolo DOCG, Barbaresco DOCG, Nebbiolo d'Alba DOC, Barbera d'Alba Superiore DOC, Langhe Dolcetto DOC, Moscato d'Asti DOCG, Birbet - Vino Spumante Aromatico di Qualità Dolce, Vino Spumante Brut
Bottles:
Vineyards location:
Method:
Biologic Method: No
Services
Direct
Sales
Accessible
 
Animal
Friendly
Air
Cond
Parking
 
Terrace
 
Meeting
Room
Pagamenti