Coppo S.r.l., Via Alba, 68, 14053 Canelli (AT), Italia •
Request a visit
• Tel: +39 0141 823146 • Fax:-
The history of the Coppo Company dates back three centuries. The family, which has always been the sole owner, oversees the vineyards, the wine-making and bottling of their wines under their own brand name; it is one of the oldest Italian wineries.
The company has 27 hectares of vineyards and its main core is located in Monferrato.
The wines
The production's flagship wines are today represented by Barbera and the Spumanti Classic Method, which can be tasted during the visit to the Company.
Also excellent are the Chardonnay and the Moscato d'Asti  "Canelli". Some Docg classics are also produced such as: Gavi, Barolo, Barbera d'Asti and, lastly, a selection of Grappe.
Integrated agriculture, reduction or elimination of invasive practices and natural growth of the vines are the basis of our corporate philosophy which consists of respect for the vineyard and a careful selection of the terroir suited to enhance the characteristics of our grapes.
The underground cathedrals
Cellars that have been dug into the tufa stone in the past centuries, which are 40 meters deep inside the hill.
The historical Cantine Coppo wineries can be visited and stretch over 5,000 square meters.
They're called underground cathedrals because the characteristic barrel vaulting recalls those found in churches. The surreal environment that is created is so evocative and unique that it has enabled these cellars to become part of the UNESCO World Heritage Site.
The 13 - 16°C temperature, which is constant throughout the entire year, enables to maintain the ideal conditions for the production and ideal aging of the wine.
Visit to the winery
The historic Cantine Coppo winery looks forward to seeing you for a company visit to discover the production of the Classic Method and its other wines.
Through the account of the company's history we will explain how the wine is produced, starting from our care for the vines right up to the wine-making methods.
You'll be able to visit the evocative underground cathedrals and, finally, taste the Coppo wines.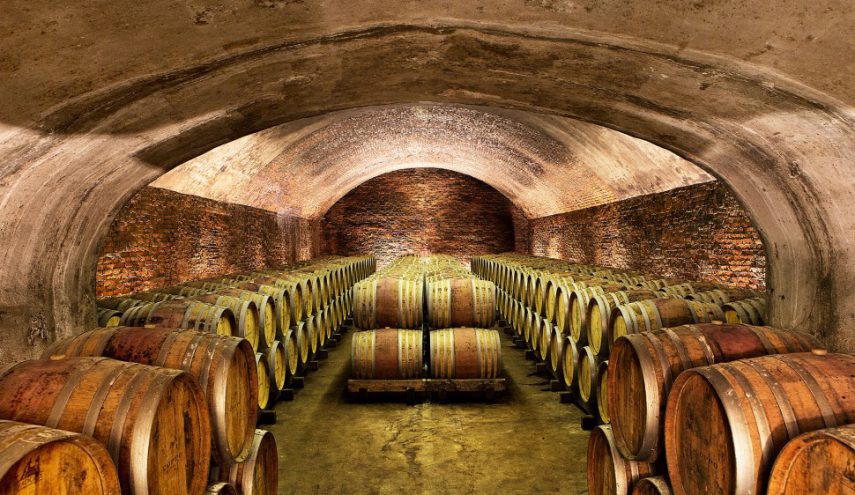 Information
Business Hours: sempre aperti, dal lunedì alla domenica. Visite su prenotazione.
Closing Day: -
Holidays: 24/25 December - 1 January - Easter Sunday - Ferragosto (August 15)
Email | Website
Tel: +39 0141 823146
Fax: -
Cellar
Vineyards: 27 ha
Wines: Spumanti Metodo Classico, Barbera d'Asti DOCG, Barbera d'Asti DOC, Piemonte DOC Chardonnay, BaroloDOCG, Gavi DOCG, Moscato d'Asti DOCG, Grappa
Bottles: 400.000
Vineyards location: Canelli, Agliano Terme, Castelnuovo Calcea, Monterotondo di Gavi
Method: Guyot
Biologic Method: No
Services
Direct
Sales
Pagamenti