Az. Agricola Cascina Sot di Sanso Maurizio, Località Bussia San Pietro 27, 12065 Monforte d'Alba (CN), Italia •
Request a visit
• Tel: +393346105267 • Fax:-
Cascina Sòt is the name of this ancient Langa farmhouse, which according to some sources dates back to over 400 years ago.
Finely restored, with an elegant tasting room, it is now home to the Winery that bears the same name, run by the Sanso family.
Maurizio, the young owner, assisted by his parents Silvana and Leonardo and by his sister Lorena, will welcome you to the company, for a visit and a guided tasting session.
Barolo DOCG, Barbera d'Alba DOC superior, Dolcetto DOC are the wines for which the company "is worth the trip", recommended by the young producer who carries on the family traditions.
The Winery
You'll find us in the main production area of Barolo DOCG. Cascina Sòt is located in a panoramic and secluded area, along the road from Barolo to Monforte d'Alba.
Maurizio's grandparents were already working here as sharecroppers. After purchasing the farmhouse, wine-making became the main objective, thus Cascina Sòt took on its present identity.
The Winery is situated in a unique setting and allows visitors to follow the entire wine-making process.
Natural resources, such as the winter cold and the low water temperature found in an ancient well, are taken advantage of as much as possible for maintaining the right temperature during the the wine-making process.
Projected towards the future
Producing their own name labels began in 2008, when Maurizio took on the wine-making trade. Barbera Superiore and Dolcetto arrived in 2016. 2018 will be the year of the Nas-cetta and 2019 will be the year of the Barolo Bricco San Pietro.
In the vineyard
The vineyards are located amongst the Farmstead's adjacent lands, between the hills of Bricco San Pietro and San Giovanni, with a variable exposure ranging from South/South-West and South/South-East. The soil is clayey-calcareous.
Respect for the vineyard and the environment is reflected in the targeted use of pesticides and grassing between and under the rows.
Discover how the visit to the Winery takes place in the "Tastings" box at the bottom right.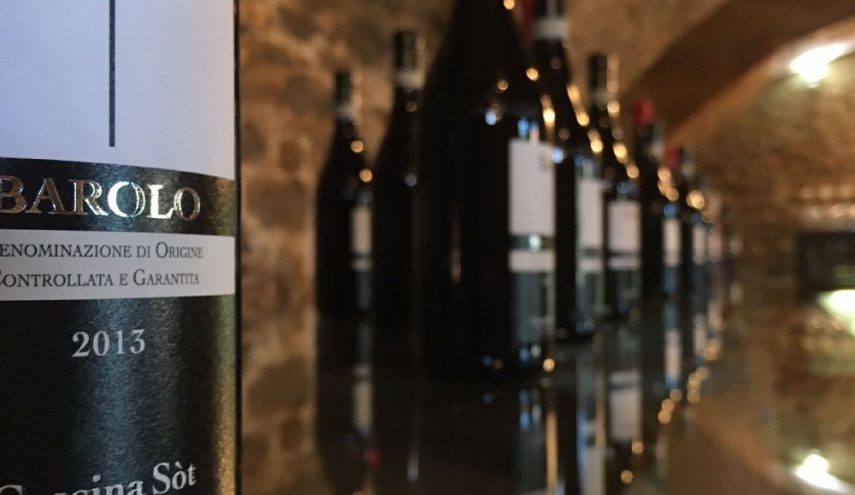 Information
Business Hours: From 9 a.m. to 6 p.m.
Closing Day:
Holidays:
Email | Website
Tel: +393346105267
Fax: -
Cellar
Vineyards: 15 ha
Wines: Langhe DOC Charonnay, Vino Rosato "Tramonto", Dolcetto d'Alba DOC, Barbera d'Alba DOC, Barbera d'Alba DOC Superiore, Langhe DOC Nebbiolo, Barolo DOCG
Bottles: 20.000
Vineyards location: Monforte d'Alba
Method: Guyot Vine Training
Biologic Method: No
Services
Animal
Friendly
Parking
 
Pagamenti